Justin Bieber Delivers Emotional Performances Of 'Holy' & 'Lonely' On 'SNL'
By Regina Star
October 18, 2020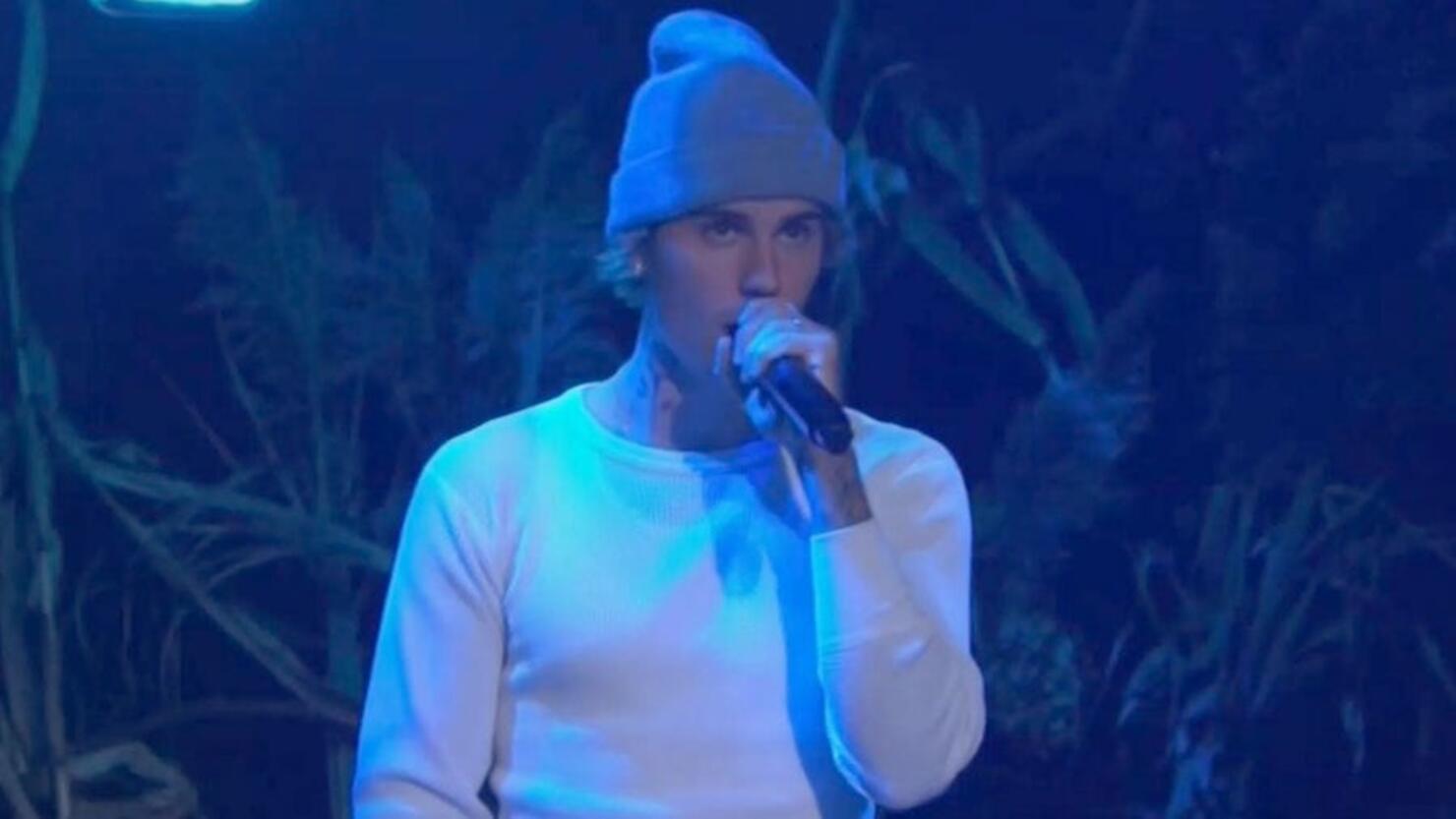 Justin Bieber poured his heart out during his Saturday Night Live performances.
Last night (October 17), the superstar delivered not one, but two new singles including "Holy" with special guest Chance the Rapper and his newly-released joint "Lonely" with support from Benny Blanco.
Starting his musical guest spot with an emotionally-charged performance of his introspective song "Holy," Bieber performed in front of a vine-covered stage design that featured an illuminated cross at its center. After delivering moving vocals, the crooner welcomed his longtime collaborator to the stage as Chance spit a few spirited rhymes before comforting JB during the song's emotional closing moment.
Later that night, Bieber returned for an intimate performance of his latest record, "Lonely." The showcase opens with the 26-year-old singing and looking at himself in the mirror from inside his dressing room, where the walls are adorned with throwback pictures from Bieber's teenage days. All while carrying a sweet tune, Bieber walks around hallways and passes through the SNL crowd before culminating his presentation at center stage alongside Blanco, who can be seen performing the song on a keyboard.
This is the second time Bieber has performed on SNL in 2020. Back in February, he delivered two new songs — "Yummy" and "Intentions" with Quavo — from his new number-one album, Changes, on the late-night sketch comedy show.
Check out both of Justin Bieber's SNL performances below.