Boston Woman Goes Viral After Voting At Fenway Park: 'And I Got My Dunkies'
By Jason Hall
October 19, 2020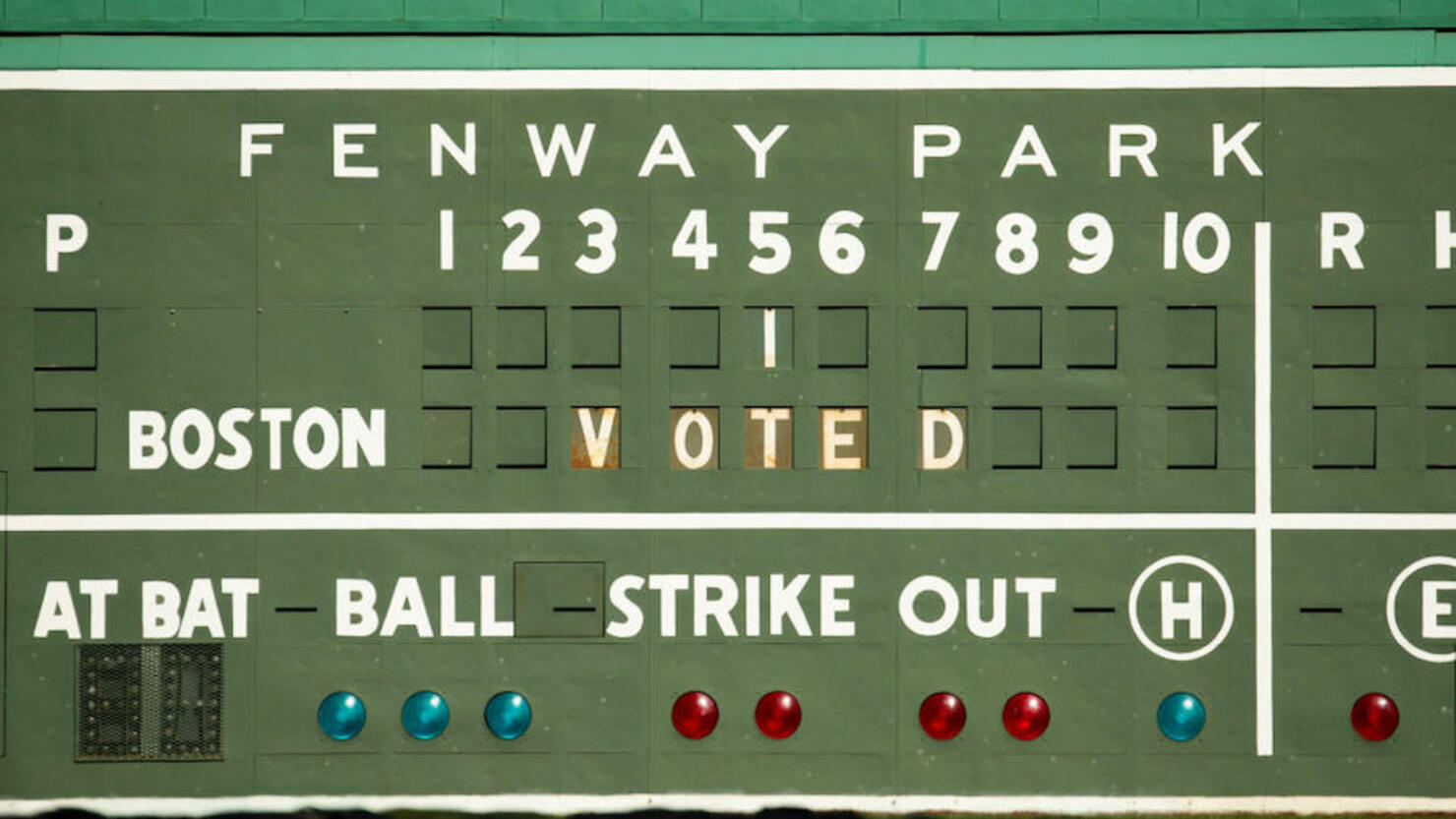 A Boston woman is going viral after participating in the first day of early voting at Fenway Park over the weekend.
Twitter users seemed to appreciate the Boston charm of the woman, donning a New England Patriots jersey and mask featuring the logos of the Pats, Boston Red Sox, Celtics and Bruins all meshed together, told 7News why she decided to vote early and in-person.
"I wanted to vote at Fenway because we've all been cooped up inside for a little bit — and I got my Dunkies," the woman said. "I'm ready to vote for Joe Biden, but I wish I was voting for Bernie Sanders, but it's a team sport."
Twitter user Josh Gee shared a clip of the woman's interview with 7News, which was captioned with, "Boston will never not Boston as hard as it can and I love it so much."
As of Monday afternoon, the Twitter video had 967.5k views, as well as 41.3k likes and 10k retweets.
Hundreds of Boston residents voted at Fenway Park over the weekend, which is being used as an alternative to indoor venues amid the ongoing COVID-19 pandemic, the Associated Press reports via 7News. The Red Sox's ballpark was one of 10 locations in the city where residents could cast their votes as early voting polls opened for the first time in Massachusetts on Saturday.
Early voting will continue throughout the state until October 30, but Fenway was only temporarily used as a voting location for the first weekend of early voting.