Mark Hoppus Shares Throwback Photo Of Blink-182 With The Foo Fighters
By Katrina Nattress
October 19, 2020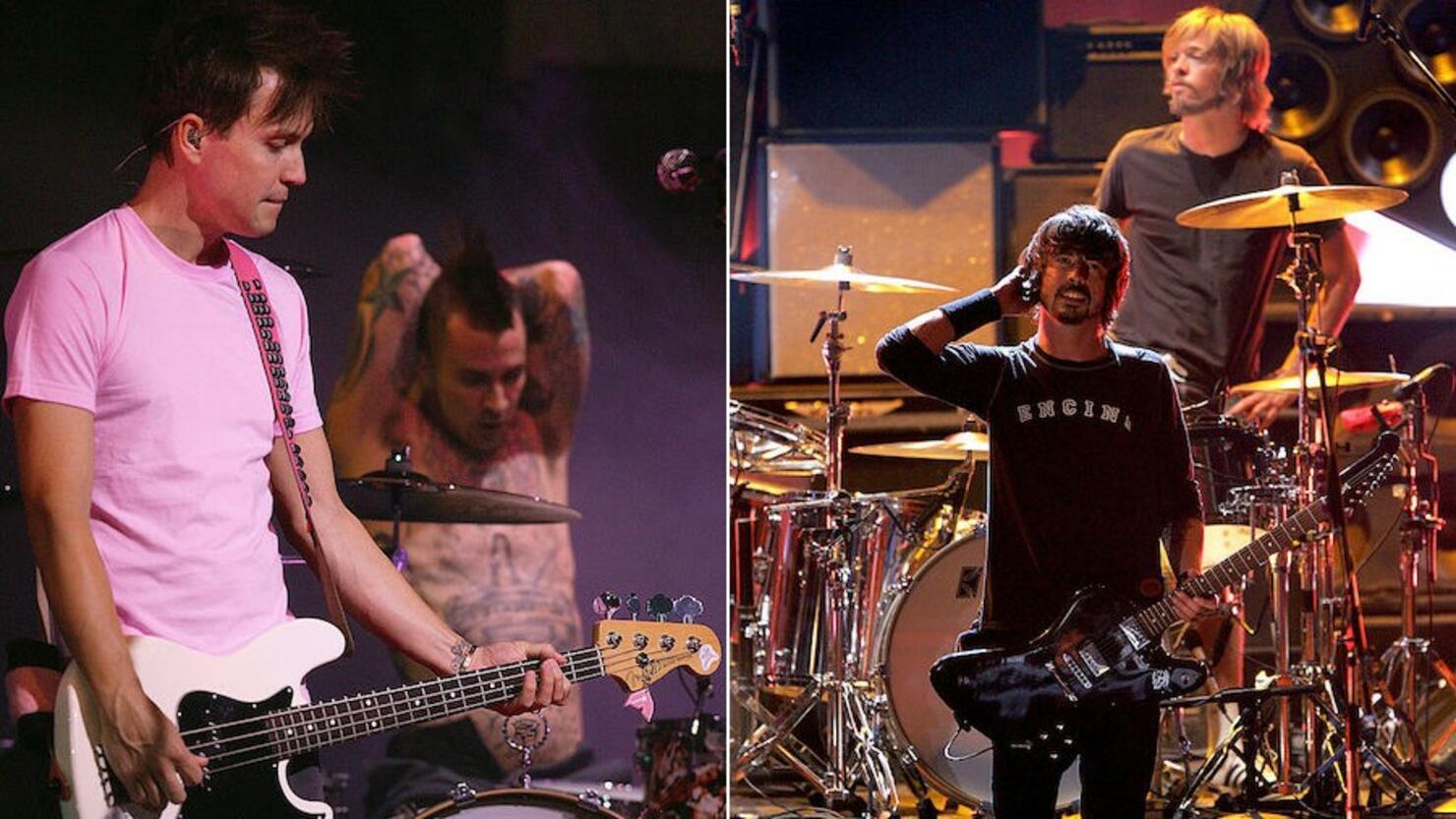 Mark Hoppus has been gifting us with some pretty amazing throwback photos since quarantine began. We've seen him as a stylish baby and learned about a peculiar physical difference from his teenage years; however, his latest entry might be the best yet.
On Monday (October 19), the blink-182 bassist/singer shared a photo on Instagram of himself and his bandmates Tom DeLonge and Travis Barker hanging out with Dave Grohl, Taylor Hawkins, and Chris Shiflett of the Foo Fighters circa 1999.
"Don't forget that this photo exists," he captioned the amazing post.
WE WON'T!!
Unsurprisingly, the picture left fans begging for a collaboration. "PLEASE COLLAB WITH FOO FIGHTERS " one person commented. Another wrote "Blink 18foo"
See Hoppus' throwback pic below.
Posting entertaining social media content isn't all Hoppus has been up to since the coronavirus pandemic hit. He has also been writing music remotely with his blink bandmates and dropped the aptly titled new single "Quarantine" over the summer. The track is the first offering off a new EP the band is working on.
Producer John Feldmann revealed the band is "getting in touch with their roots" with the new project. "The songs we have been working on have been super classic blink and I can't be more excited," he told Rock Sound earlier this year. "With Nine the band wanted to experiment with a bunch of different sounds and programming and push the envelope forwards. They didn't just want to remake California, which I totally understand as artists not wanting to just redo an album that was so successful for them."
Photo: Getty Images