Massachussets Early Voting: More than 550,000 Ballots Cast Across State
By Jason Hall
October 19, 2020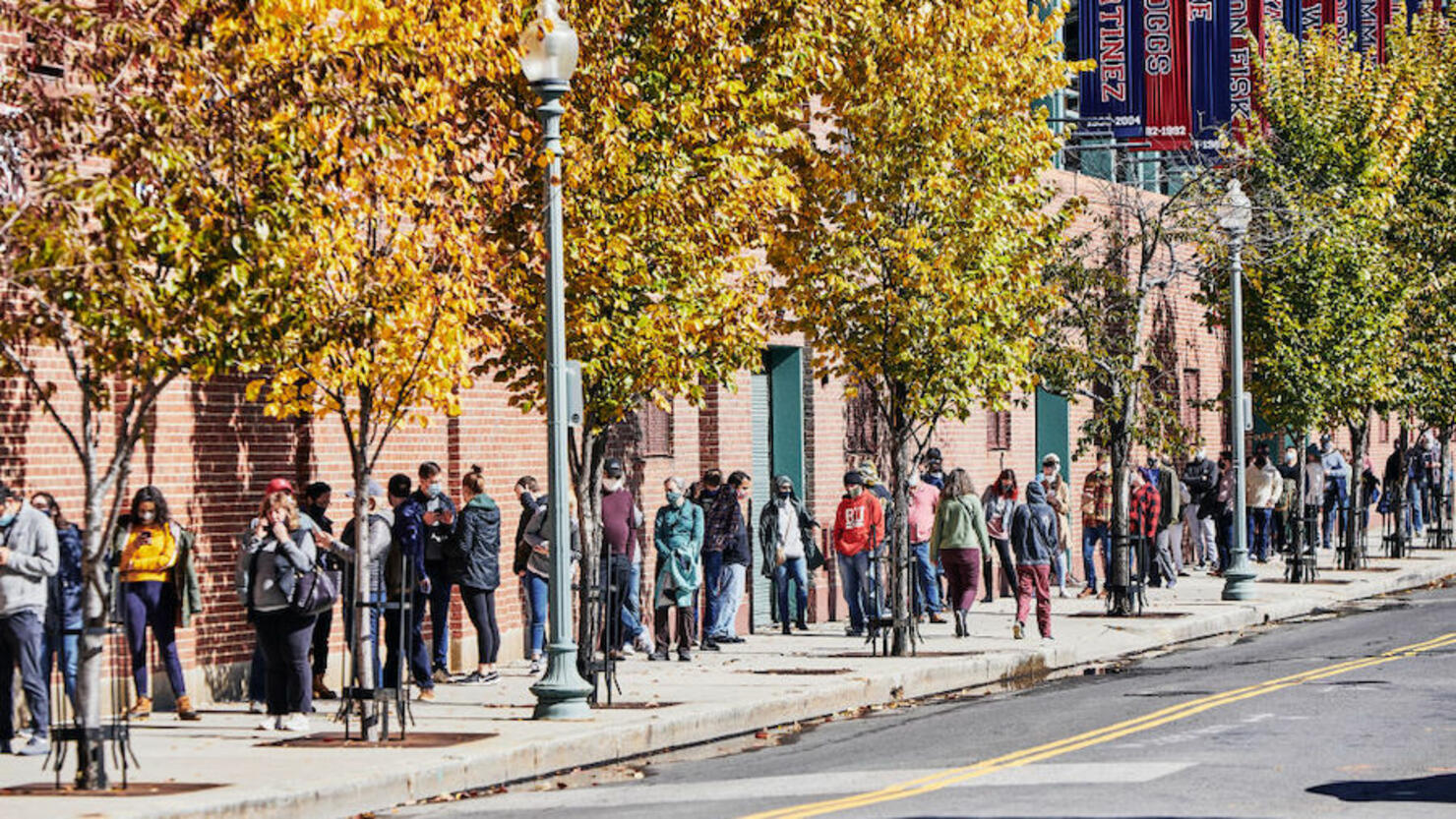 The state of Massachusetts has already seen a large number of ballots cast early in the 2020 United States presidential election.
Secretary of State William Galvin confirmed more than 550,000 ballots were cast across the state as of Monday morning, CBS Boston reports. Massachusetts began in-person early voting over the weekend, which included using Fenway Park as a voting location, where more than 4,000 votes were cast during the past weekend.
The Red Sox's ballpark was one of 10 locations in the city where residents could cast their votes as early voting polls opened for the first time in Massachusetts on Saturday.
Early voting will continue throughout the state until October 30, but Fenway was only temporarily used as a voting location for the first weekend of early voting.
Boston officials opened the ballpark to early voting over the weekend with the belief that it would provide a safer voting venue because it's both outdoors and covered, which provides protection from the elements, as well as ventilation.
"This is the first time we've ever done early voting or opened up Fenway Park for any kind of voting in the city of Boston, so we're really excited to be partners with the city on this," Red Sox spokeswoman Zineb Curran told the Associated Press via 7News.
Photo: Getty Images