Peter Frampton Says Crooked Ex-Manager Left Him With 'Less Than Nothing'
By Andrew Magnotta @AndrewMagnotta
October 19, 2020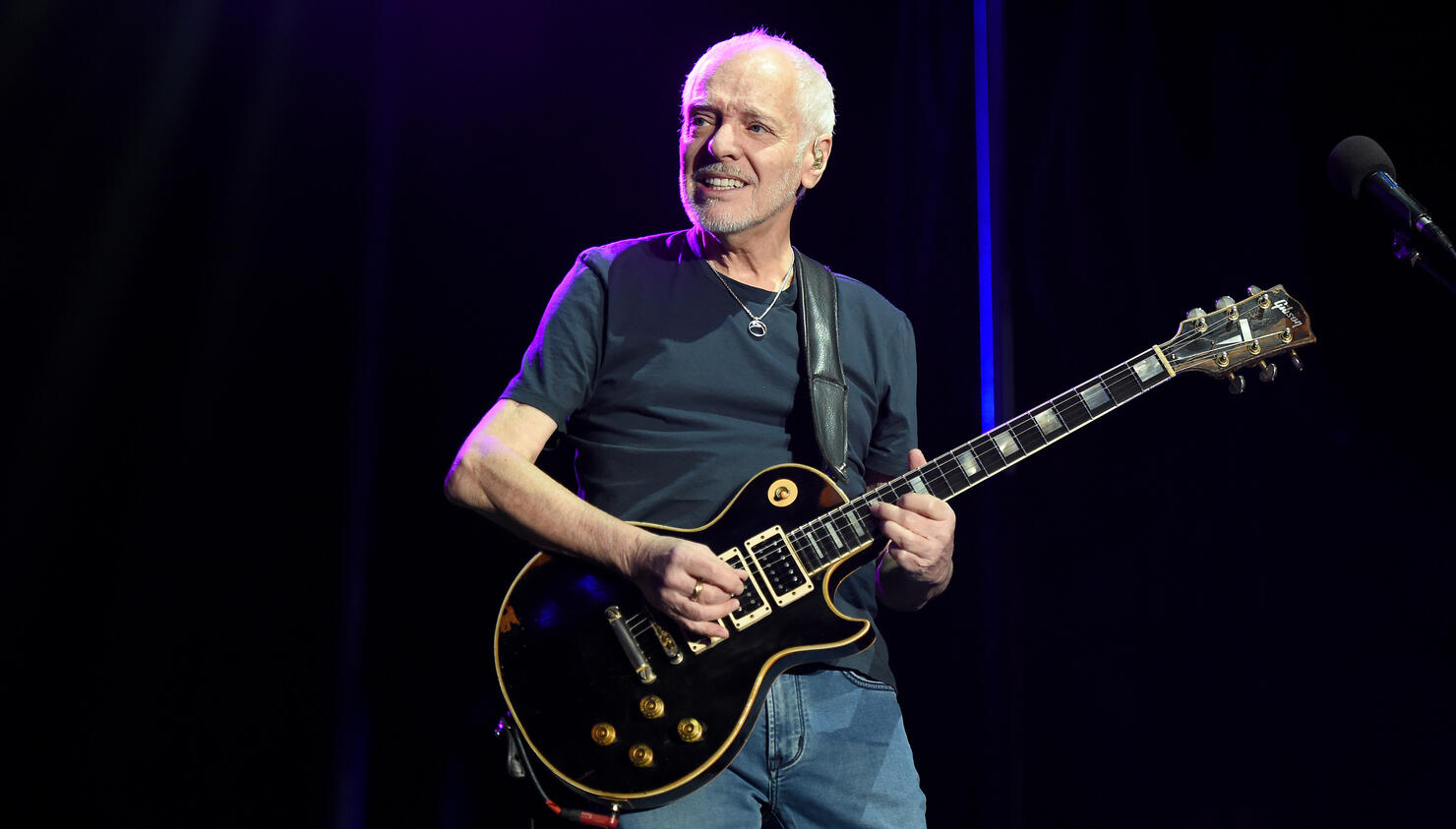 Peter Frampton believes his former manager encouraged his drug habit in the '70s in order to cover up fraud that had left the guitar icon with "less than nothing."
Frampton tells The Guardian that when he finally prevailed against his addiction, the fog of the last decade cleared and he realized the ugly truth: he had been ripped off.
The manager, Dee Anthony, who died in 2009, for years told people not to bother Frampton with financial matters.
"I was kept away from those things," Frampton said. "I was kept high. If I needed weed, he made sure I had weed. If I needed cocaine, he made sure I had cocaine. He didn't want me thinking about what was going on. ...I had less than nothing. I owed hundreds of thousands of dollars. ...It was criminal. I could have put him in jail."
Frampton details how his rock stardom turned sour in his new memoir, Do You Feel Like I Do?, which arrives October 20.
Ironically, his rock star trip began turning sour after his most successful album, Frampton Comes Alive, set expectations for his future impossible high. Frampton's first three studio albums earned his label a modest return at best, but his iconic live record sold more that 14 million copies — a figure few artists could dream of duplicating.
The Rock and Roll Hall of Famer says he's positive the pressure affected him and drove him to addiction.
It was nearly a decade until Frampton got back on track with his When All the Pieces Fit album in 1989.
Frampton has been an in-demand touring act ever since. His farewell tour wrapped up in North America last fall. If his degenerative muscle condition allows, Frampton plans to complete the remaining European dates of the tour when the pandemic lockdowns lift.
Photo: Getty Images