Steve Perry Unsurprised By Journey Drama, Says Band Members Always Fought
By Andrew Magnotta @AndrewMagnotta
October 26, 2020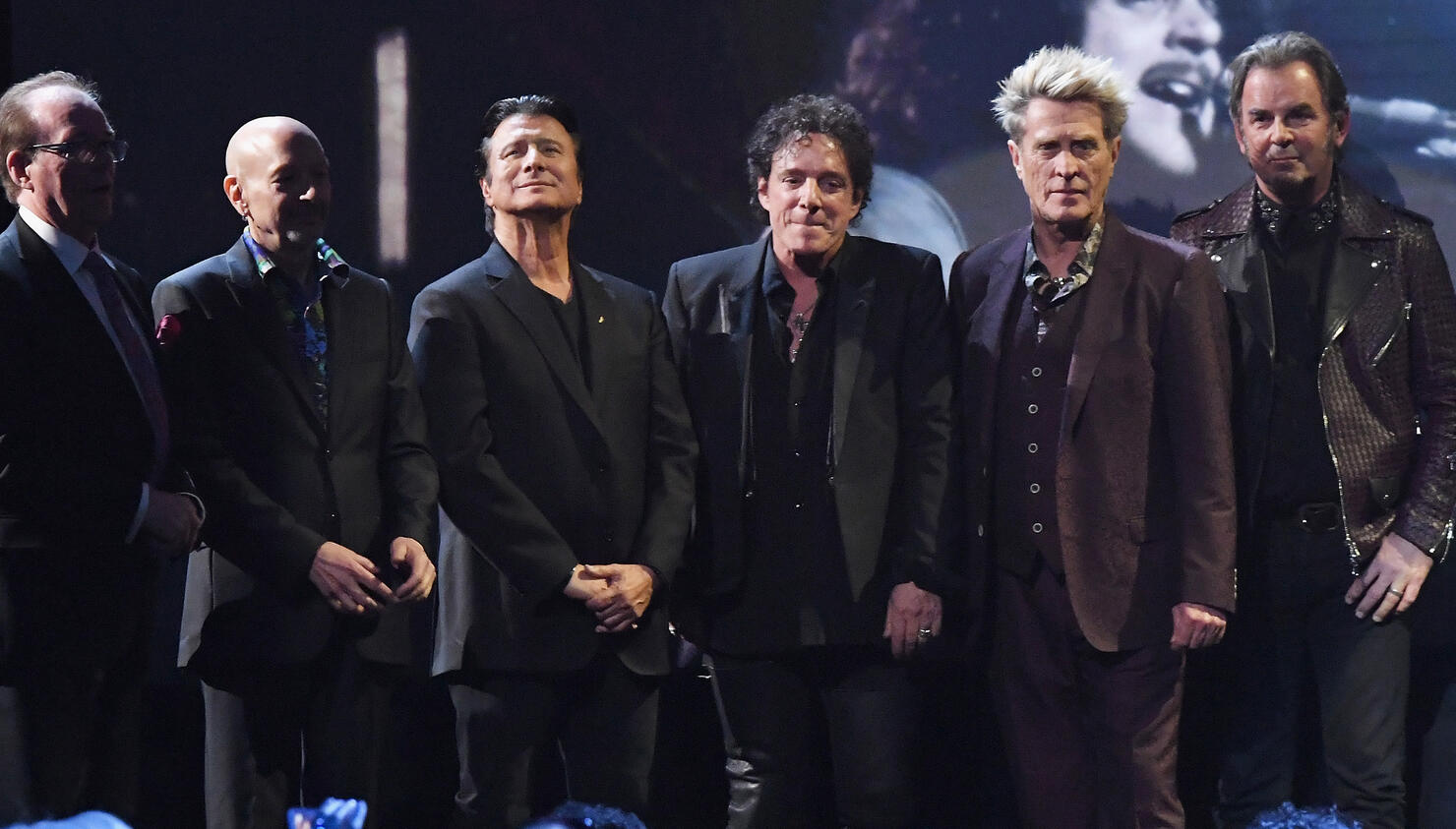 Former Journey frontman Steve Perry described the band's heyday dynamic as more akin to that of a professional sports team than a tight-knit family.
A competitive feeling within the band helped push it to the height of commercial success in the '80s but also took its toll on the band members, particularly Perry.
After waffling for more than a decade on the idea of quitting Journey, Perry left the band for good in the late-'90s and has maintained little contact with the band ever since. Though he remains immensely proud of his Rock and Roll Hall of Fame legacy with Journey, Perry has no desire to reconnect as friends with his former band mates.
In a recent conversation with Rolling Stone, Perry hand-waved the notion that the past few years have been tumultuous for Journey, leading to the band's recent lineup changes. To him, it looks the same as it ever was.
"I don't understand what these people base their thinking on," Perry said. "There never was any 'Kumbaya' with us. But were the Chicago Bulls singing 'Kumbaya'? How about the [San Francisco] 49ers with Bill Walsh? What are we talking about here?"
There has been no shortage of Journey drama in recent years, given a well-publicized feud between Journey founder Neal Schon and keyboardist Jonathan Cain and then the firing of bassist Ross Valory and drummer Steve Smith earlier this year, which set off a spate of litigation.
"I have no clue what that's all about, I've been out of that band since May of 1998," Perry said of the latest lineup changes. "I don't know what people think rock and roll is about. Are we supposed to be like Bo Peep, sheep herders that are kind and loving? No. We bump heads like motherf---ers. But from that comes beautiful music like 'Open Arms' and other songs."
Perry's departure from Journey might be the most consequential lineup change in the band's history, but it's also one of many. The band has employed dozens of musicians over the past 40-plus years as both full-time members and as part of its touring collective.
Perry returned to music in 2018 with his solo album Traces. This fall he is preparing a subsequent record, Traces Alternate Versions and Sketches, due out this December.
Photo: Getty Images