Steve Perry Explains the Real Reason He's Avoiding Neal Schon
By Andrew Magnotta
October 8, 2018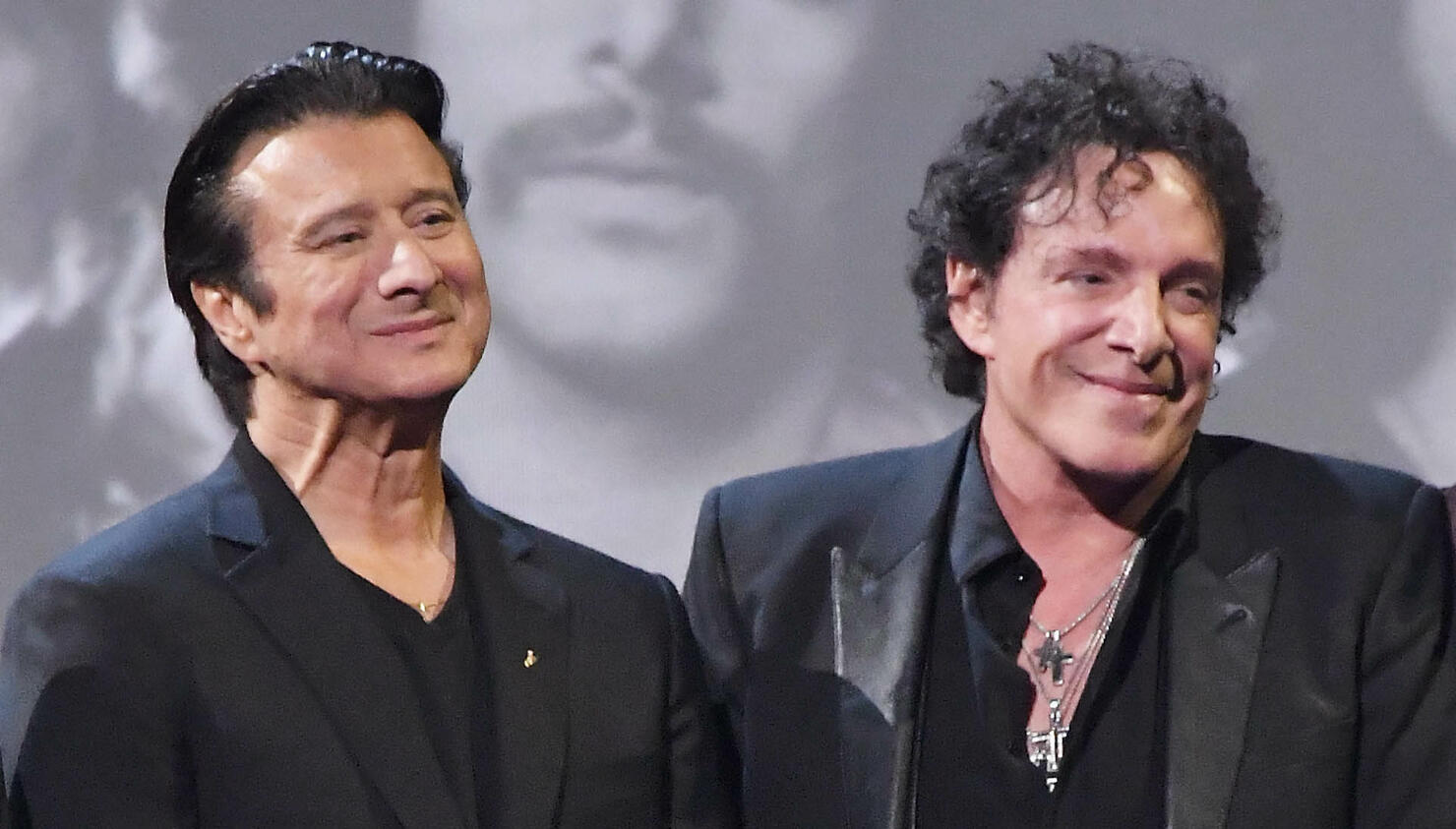 Former Journey frontman Steve Perry explained the real reason he's so reluctant to rekindle his friendship with Neal Schon — despite Schon's best efforts to do so.
Schon has suggested in numerous interviews this year and on his personal social media, that he and Perry could write music together again beyond the purview of Journey.
But Perry isn't convinced.
The singer told Rolling Stone in a recent interview that he believes it impossible for a Schon/Perry collaboration to be properly conveyed to Journey fans.
"I'm not sure that's possible without stirring up hopes of a reunion," Perry said. "Please listen to me. I left the band 31 f***ing years ago, my friend. You can still love someone, but not want to work with them. And if they only love you because they want to work with you, that doesn't feel good to me."
Perry hasn't shied away from questions about Journey since his return from a two-decade long hiatus. The singer has reflected fondly on his time with the band; he's been frank about his feelings about Journey continuing without him in the '90s; and he's trying his best to get the word out that he'll never reunite with the band.
For his part, Schon said this summer that he wouldn't press anymore publicly for a reunion with Perry (though he wouldn't deny his hopes about it). The guitarist added that Perry knows where to find him if he wants to reconnect.
In a recent series of Tweets, Schon responded to Perry, reiterating that the chemistry between the two as a songwriting duo is undeniable, and emphasizing that he doesn't just want to write music with the frontman; he wants to be friends again.
"I also just hoped to rekindle our friendship with 0 pressure — music," Schon wrote.
And as fraught as Perry's history with Schon may be — he would at least address it.
Rolling Stone reports that when Perry was asked about Journey keyboardist Jonathan Cain's memoir Don't Stop Believin', "a look of disgust" came over the singer's face and he refused to even discuss Cain.
"I don't really care to read Jonathan's book," Perry said. "And I'd appreciate if you didn't tell me about it. I don't need to know. It's none of my business."
Given Schon's recent history with Cain, it seems the guitarist got some measure of satisfaction from reading that.
Schon later responded to a fan, agreeing that the autobiographic album artwork for Traces "speaks volumes."
The guitarist then retweeted the exchange where fans noted a dove on the headstock of a guitar and broken piano keys depicted on the cover of Traces, presumed references to Perry's true feelings on Schon and Cain.
Perry's, Traces, is available now.
Photo: Getty Images