Why Keith Urban Recruited Pop-star Pink For Duet
By Lauryn Snapp
October 26, 2020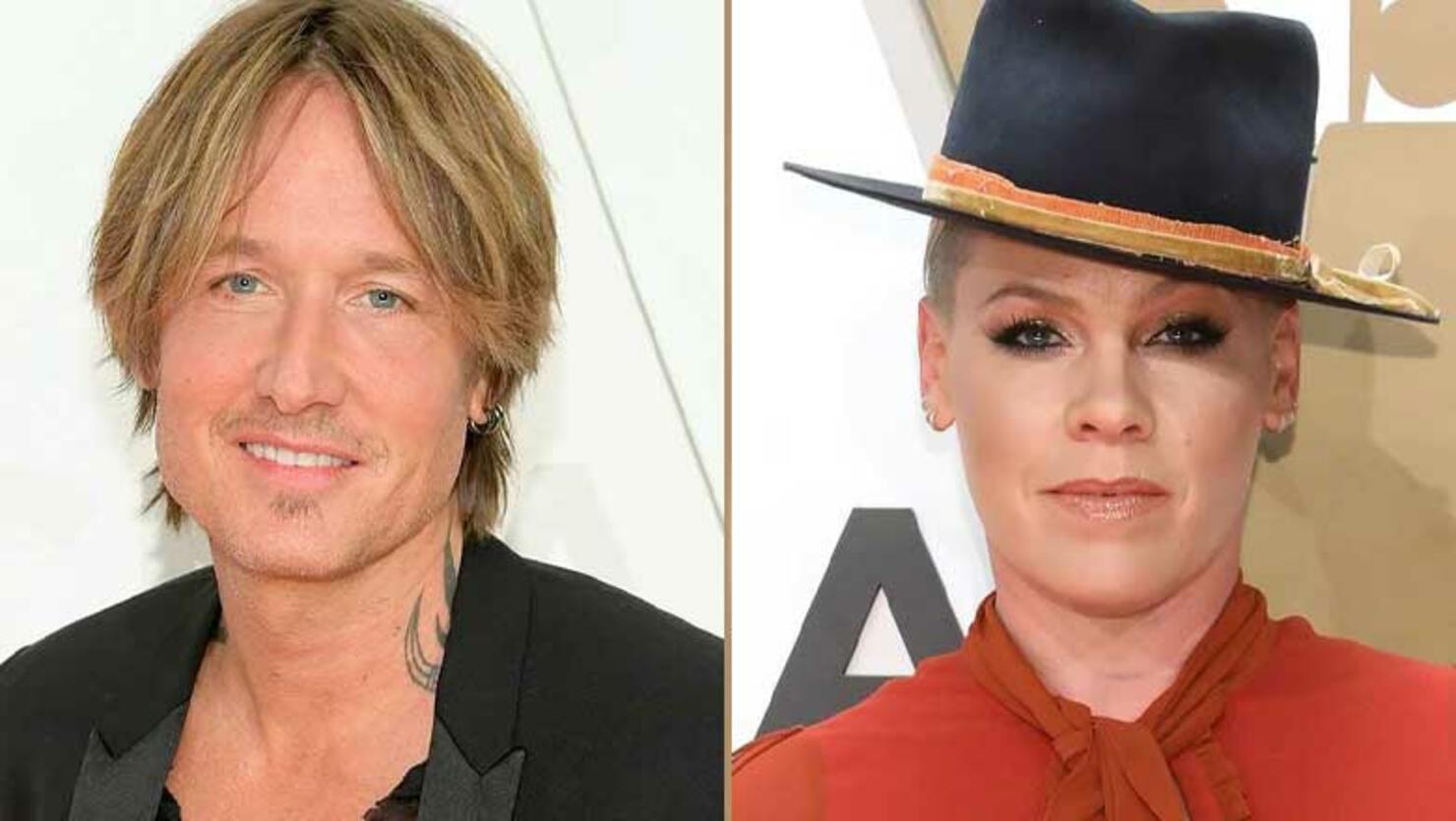 Keith Urban and Pink have teamed up to serve us country music's newest and booziest balled.
"One Too Many" is a dreamy pop-country anthem that interlaces the ideas of seeking distance by bellying up to a bar, cozying up to cell phone, and hoping to find reconnection with our partner. The buoyant melody reflects the song's lyrics beautifully as Keith & Pink harmonize through the stanzas and chorus.
Nashville is known for having some of the world's greatest singers available to record, yet the "Blue Ain't Your Color" singer purposely asked Pink for the collaboration. In a recent interview with Cody Alan, Keith shares why.  
"She's P!NK. You know? She's just an amazing singer. She just truly is," says Keith. "She has an incredible voice. She is a great storyteller. That's really what she is, and that separates her from so many others. She can tell a story, and you believe her!"
"When I first heard her voice on this, of course, we had to do it remotely, she recorded her vocals out in California, and I was in Nashville. But, when she finally sang and sent me the files, and I was in my studio and hit play and heard her voice through my speakers for the first time, it was just "Ahhhh…," squealed Keith with joy. "It was just sunlight coming through!"
Pink is becoming an ever-present voice in country music. She has performed with Kenny Chesney, Chris Stapleton, and now, Keith Urban has been added to her list. Will she be sticking around? We hope so!
"She loves a great song," says Keith. "I don't think that it has anything to do with the genre. She loves great songs, and of course, Nashville writes some really great songs!"
Watch Keith and Pink team up on the dreamiest music video available today by clicking below.
Do you enjoy country stories like these? Bookmark www.CMTCody.com and check back daily for exclusive interviews, trending topics, and the latest from country's hottest stars. Connect with Cody Alan on socials by following along on Twitter and Instagram @CodyAlan.
Photo Credit: Getty Images.