Genesis Has Begun Rehearsals For 'The Last Domino?' 2021 Reunion Tour
By Andrew Magnotta @AndrewMagnotta
October 27, 2020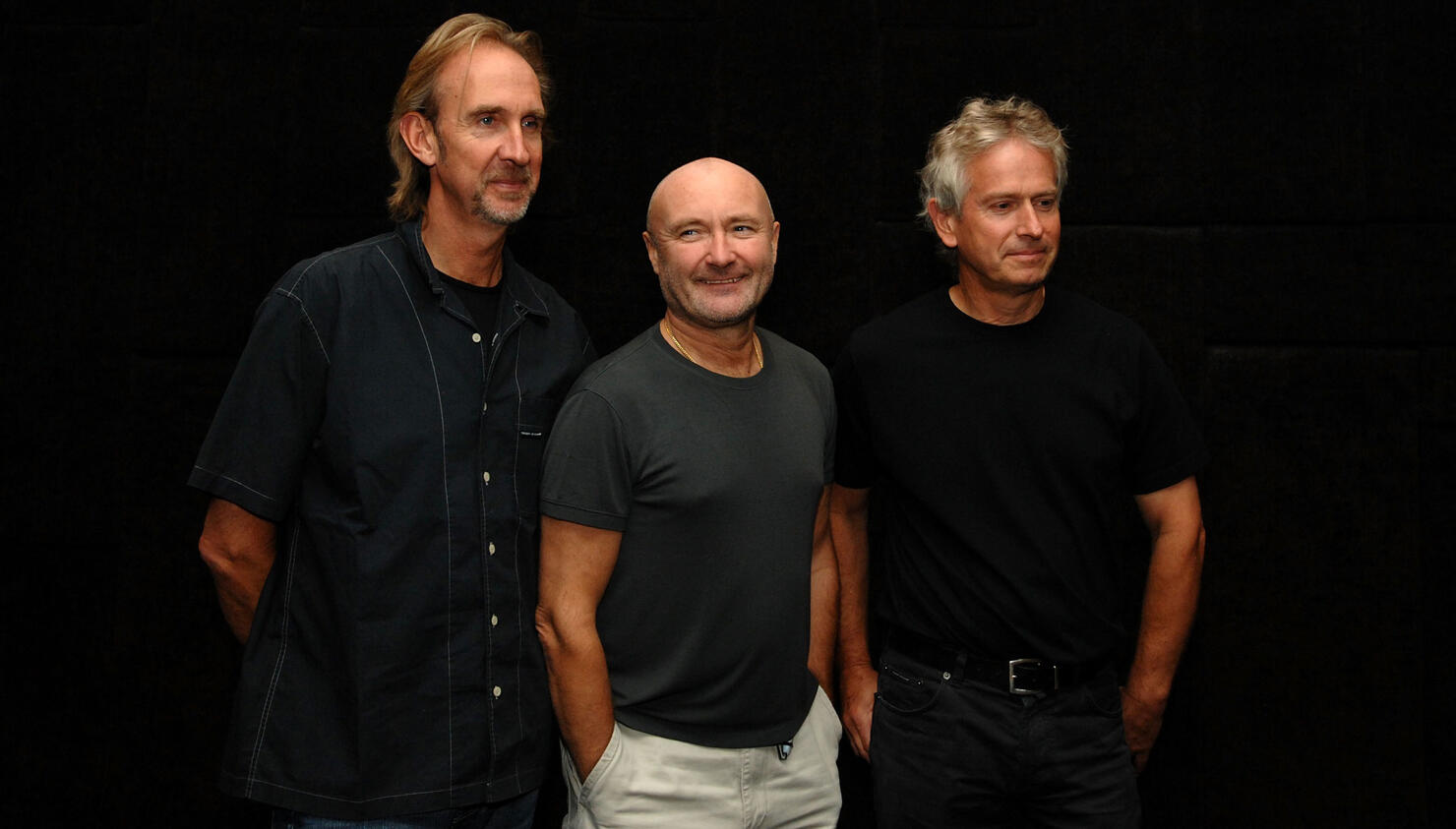 Genesis has begun rehearsing for its highly-anticipated 2021 reunion tour, which is set to kick off in April.
Tony Banks, Mike Rutherford and Phil Collins postponed the tour of the U.K. from this fall to next spring due to the coronavirus pandemic. Despite the future for live entertainment being very much uncertain, the trio got together in London to begin working on the new setlist.
With Collins' unable to play drums due to back problems, his son Nic Collins will join the band on drums. The collective will also include multi-instrumentalist Daryl Stuermer.
"I think it's a natural moment," Rutherford said of the reunion in early-March when it was announced. "Phil's been out on tour for the last two-and-a-half years and his son Nic has been drumming, so it seemed like the natural moment to have a conversation about it. We're all still good friends, we're all above grass and here we are!"
Genesis began contemplating a reunion in 2018 after Phil came out of retirement to tour again with his solo band, which also featured Nic on drums. Banks spoke highly of the younger Collins' performance after seeing the show in London and then last summer, Rutherford's band Mike + The Mechanics joined Collins on tour as an opening act.
In January, Phil, Banks and Rutherford were spotted in the stands for a New York Knicks game at Madison Square Garden. It was rumored that the ...And Then There Were Three... trio was discussing a reunion in between festivities for Phil's birthday. They announced 'The Last Domino?' about six weeks later.
The next round of shows will be Genesis' first since 2007's 'Turn It On Again' Tour.
Photo: Getty Images