Dallas Man's Halloween Decor Looks Like A Crime Scene So Cops Showed Up
By Anna Gallegos
October 28, 2020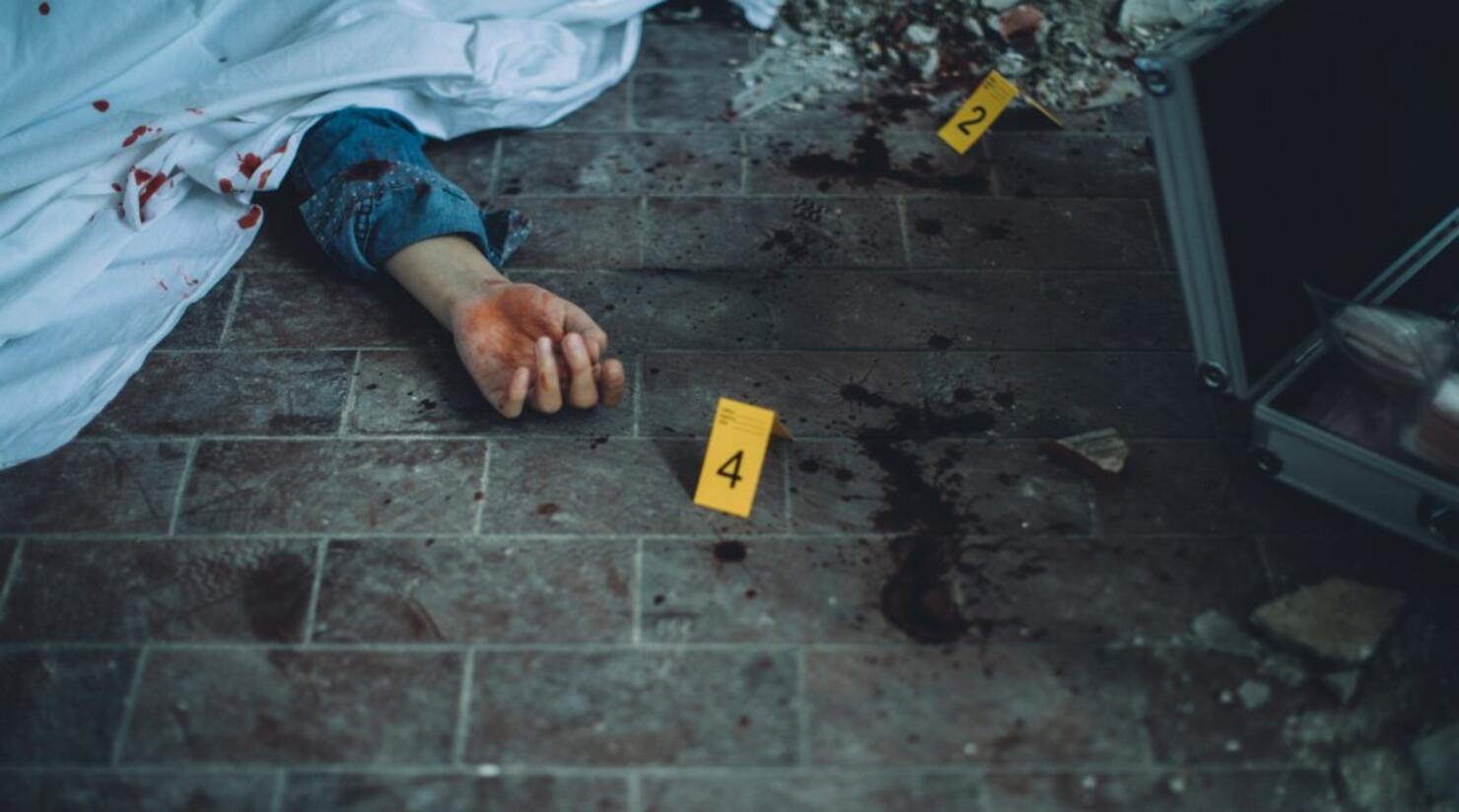 There is so much fake blood and so many plastic limbs and body bags on one Dallas man's front yard that it looks like a crime scene.
His neighbors think its a real crime scene and have called the police multiple times for his shocking Halloween decor.
Steven Novak, an artist from East Dallas, is the man behind the bloody display. Instead of decking out his front yard in plastic skeletons and fake spider webs, he decided that he really wanted to scare his neighbors this Halloween.
"I've always been up to hijinks like flying ghosts or 7-foot tall snow sculptures of myself, so if I was gonna do Halloween, it was obvious that it should be hyper real," Novak told the Dallas Observer.
"No lights, fog machine, or camp … something that would really freak people out walking by in the dark. So I whipped up some dummies and slung 20 gallons of blood all over."
There's a dummy hanging off the roof with a machete sticking out of the back of its head and another dummy near the door that looks like it had its brain smashed in with a metal safe.
There's even a face sticking out of a garbage bag on the front lawn.
"I'm most proud of the wheelbarrow tipped over by the street full of Hefty bags looking like a failed attempt to dispose of the dismembered bodies in the middle of the night." Novak said.
"A kid walked by and asked me what happened to them. I said they ate too many Skittles."
Dallas police officers have stopped by his house multiple times because of calls from concern citizens who think the bodies just might be real. They're not, but Novak's decorations can make a person's blood run cold with fear.