MLB Rips Justin Turner For Celebrating With Team After Positive COVID Test
By Bill Galluccio
October 29, 2020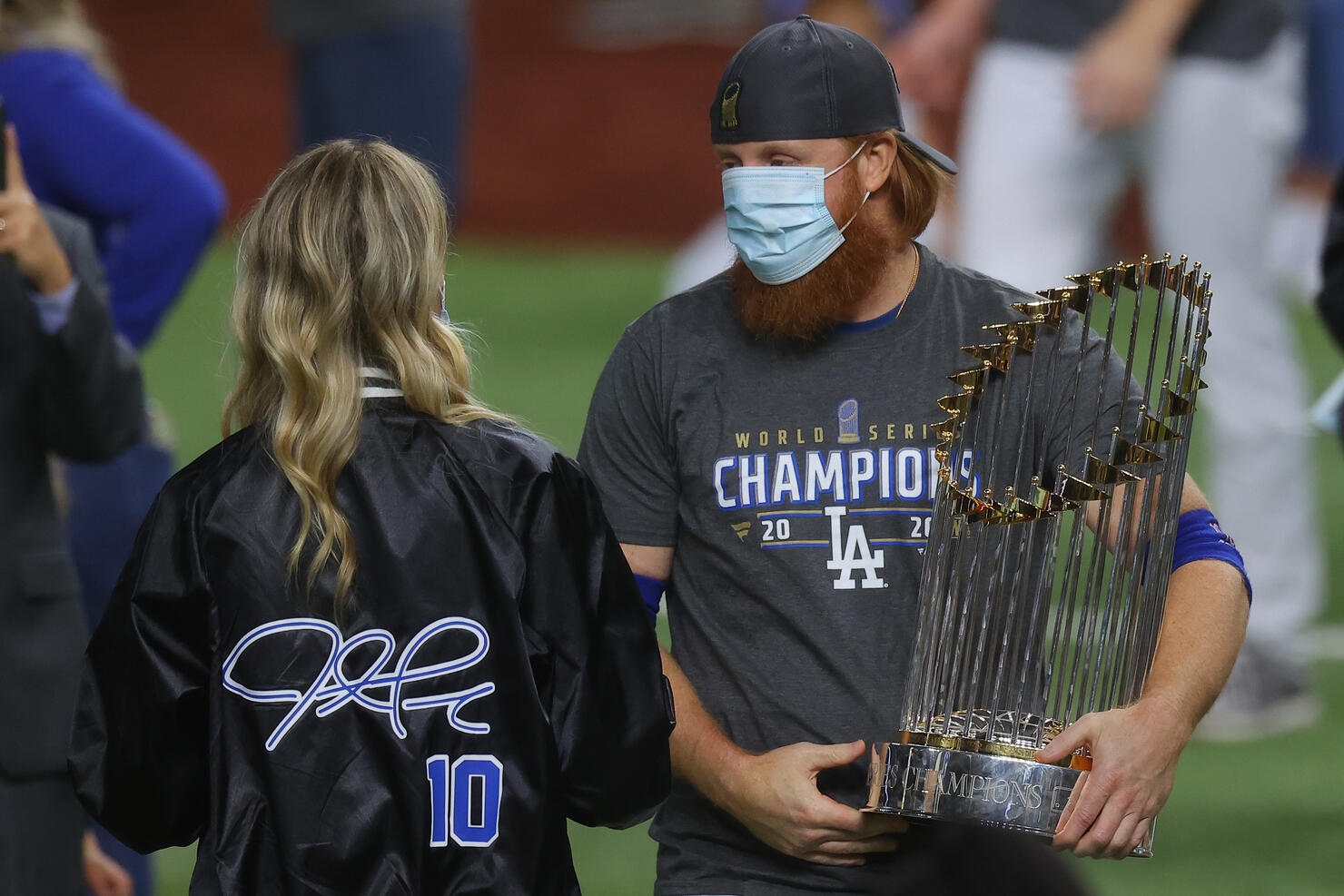 Major League Baseball is not happy with Los Angeles Dodgers third baseman Justin Turner after he broke isolation to celebrate with his teammates after they won the World Series. The Dodgers learned about his positive test in the middle of the team's World Series-clinching 3-1 Game 6 victory against the Tampa Bay Rays, and he was pulled before the start of the eighth inning.
About an hour after the game, Turner decided to go out onto the field to celebrate and was seen holding the World Series trophy and posing for a team photograph without wearing a mask. As a result, the league has launched an investigation into Turner's actions. He could face punishment from the league, which is working with the players association to investigate the matter.
In a statement, MLB blasted Turner for disregarding the coronavirus protocols.
"Turner was placed into isolation for the safety of those around him. However, following the Dodgers' victory, it is clear that Turner chose to disregard the agreed-upon joint protocols and the instructions he was given regarding the safety and protection of others," the league said. "While a desire to celebrate is understandable, Turner's decision to leave isolation and enter the field was wrong and put everyone he came in contact with at risk. When MLB Security raised the matter of being on the field with Turner, he emphatically refused to comply."
The league said that both the Dodgers and the Rays had to delay their travel plans as a result of his actions.
"Last night, nasal swabs were conducted on the Dodgers' traveling party," MLB explained. "Both the Rays and Dodgers were tested again today, and their travel back to their home cities will be determined after being approved by the appropriate authorities."
Those who tested positive both times were cleared to leave Texas and return home. Turner and his wife, who tested negative, both remained in Texas. According to ESPN, the wife of an unnamed Rays player tested positive on Wednesday. She and her close contacts did not return to Tampa, though her husband was allowed to fly home with his teammates.
Photo: Getty Images