Kane Brown Celebrates Daughter Kingsley Rose's First Birthday
By Blake Taylor
November 1, 2020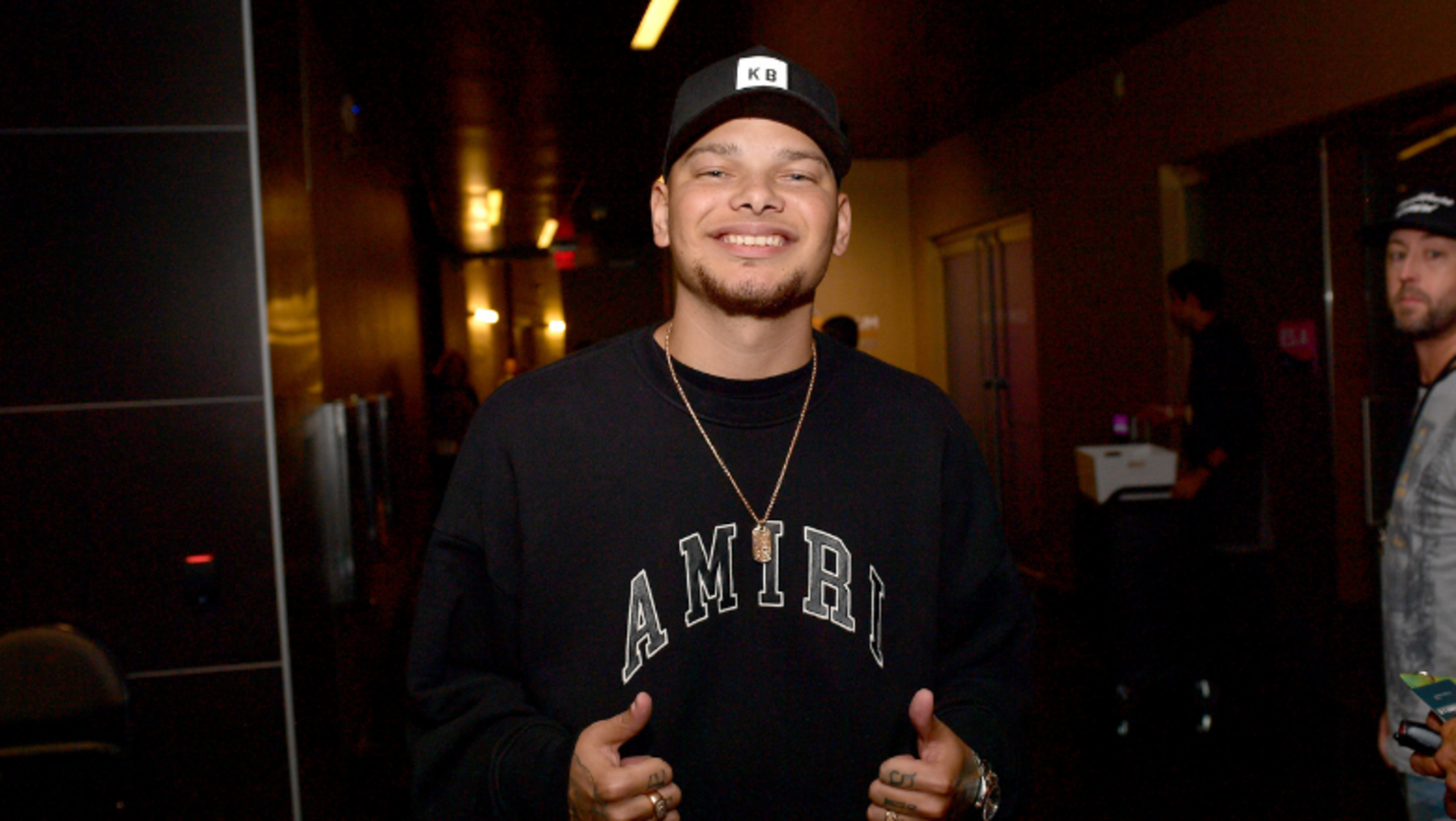 Kane Brown and his wife Katelyn celebrated their daughter Kingsley Rose's first birthday on October 29. The country signer marked the special occasion sharing a sweet tribute on social media.
"I have a 1 year old wtf lol this year went way to fast as slow!!" he wrote alongside a photo of his daughter wearing a pink sweatshirt and matching bow.
"Happy birthday angel ❤️ my big girl!" he added.
Katelyn, who was one of many comments on the post, wrote, "Angel 💕."
Katelyn also shared a photo on her Instagram page from the family's birthday celebration.
"HAPPY BIRTHDAY KINGSLEY ROSE ! I loveee you more than you will ever know !!!!!" she captioned the snapshot of Kingsley sitting in her highchair staring in amazement at a cake. "Can't believe you are already a year old 😭 don't grow up to fast angel ! We love you💕."
Brown commented "CAKEEEEEEEEEEEEE😂," alluding to the look on his daughter's face.
On Saturday (October 31), Katelyn shared another photo from her daughter's birthday party which included adorable rescue puppies. The photo shows Kingsley sitting in front of her name in large lights and a balloon arch while surrounded by several puppies.
"HAPPY BIRTHDAY ANGEL GIRL💕," Katelyn wrote, before going on to thank "everyone else who helped us make Kingsleys special night beautiful!"
"It was such a sweet intimate night with our close friends and family :) love this baby girl so much and she loved all these puppies so much 🥰," the mom of one added.
Brown and Katelyn tied the knot at Mint Springs Farm in Nolensville, Tennessee on October 12, 2018. The couple didn't wait long after getting married before they decided to extend their family. On October 29, 2019, Kingsley was welcomed into the world.
Musically, Brown just released his music video for "Worship You" which features his daughter and wife. "It was so special to film this video with our family," Katelyn shared with People ahead of the release.
"Kingsley was a perfect baby throughout the whole video," she continued. "She certainly isn't camera-shy and she never fussed or got upset, even though by the end of the video it was really windy!"
"It meant the world to me to be able to film the 'Worship You' video with Katelyn and Kingsley," Brown said. "This video will always have a special place in my heart because we filmed it together as a family."