Billie Eilish Wasn't The First Choice To Sing The New 'Bond' Theme Song
By Eliot Hill
November 2, 2020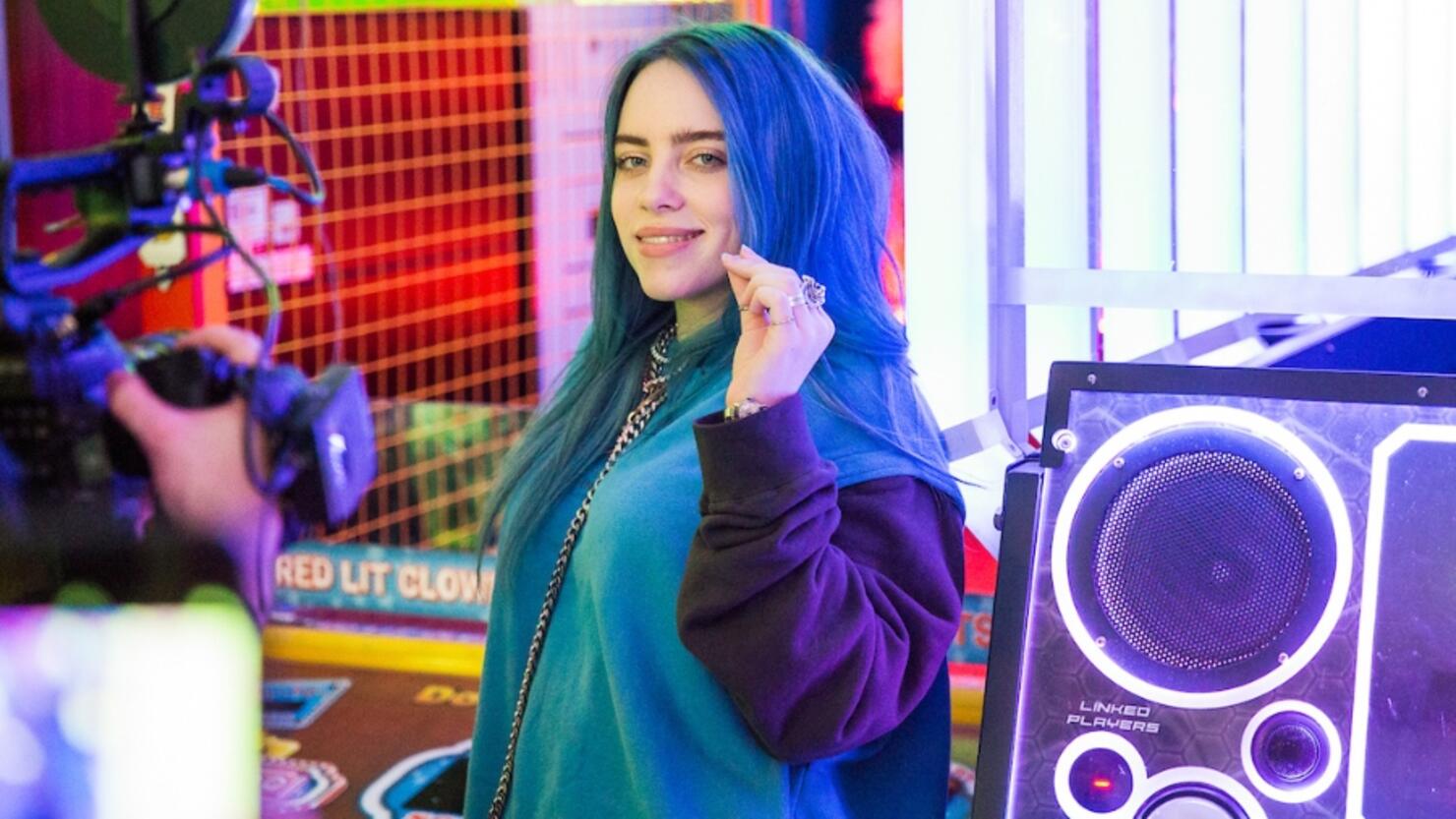 In February, Billie Eilish released "No Time To Die" which serves as the theme song to the 25th James Bond movie of the same name.
This led her to becoming the youngest artist to ever be given the honor of recording a James Bond theme song for the franchise. As it turns out though, Eilish wasn't the first choice to sing the song.
In fact, composer Hans Zimmer had to convince people that Eilish, and her brother FINNEAS, were the right choice for the song!
During a new interview with GQ UK, the Oscar winner explained how the 18-year-old was chosen to sing the theme song.
"There was like a box full of songs lying around that people were listening to and trying to make decisions on them," he said. "There was this small, leanly produced, very personal song by Billie. I just went, 'That's it.' And everybody said, 'Well, but it's not quite right. It's not good.'"
He continued, " I think everybody discussed what to use, I just kept saying, 'Nah. Billie and Finneas. We're done! Everybody who's ever worked on [Bond] has come at it with a strong style of their own, with conviction and a great commitment. And this song had it. It maintained an intimacy, which I thought was beautiful.'"
Luckily, Zimmer prevailed and told those he was working with he wanted Eilish to do the track. "For me, it was undeniable that that was the right way to go. It felt hugely personal; it felt really well crafted," he explained.  
The siblings got on the first flight to meet with Zimmer and the rest is history!
No Time To Die is scheduled to be released April 2, 2021. 
Billie is performing during the 2020 iHeartRadio Jingle Ball next month, and fans can tune in to watch the 2020 iHeartRadio Jingle Ball on Thursday, December 10th at 9pm ET/6pm PT on The CW App and CWTV.com, as well as listen across 95 iHeartMedia CHR radio stations nationwide and the iHeartRadio App. The CW will also broadcast the event as an exclusive TV special on Monday, December 14th at 8pm ET/PT.
Photo: Rachel Kaplan for iHeartRadio