Here's Every Christmas Movie Hitting Netflix This Year
By Emily Lee
November 4, 2020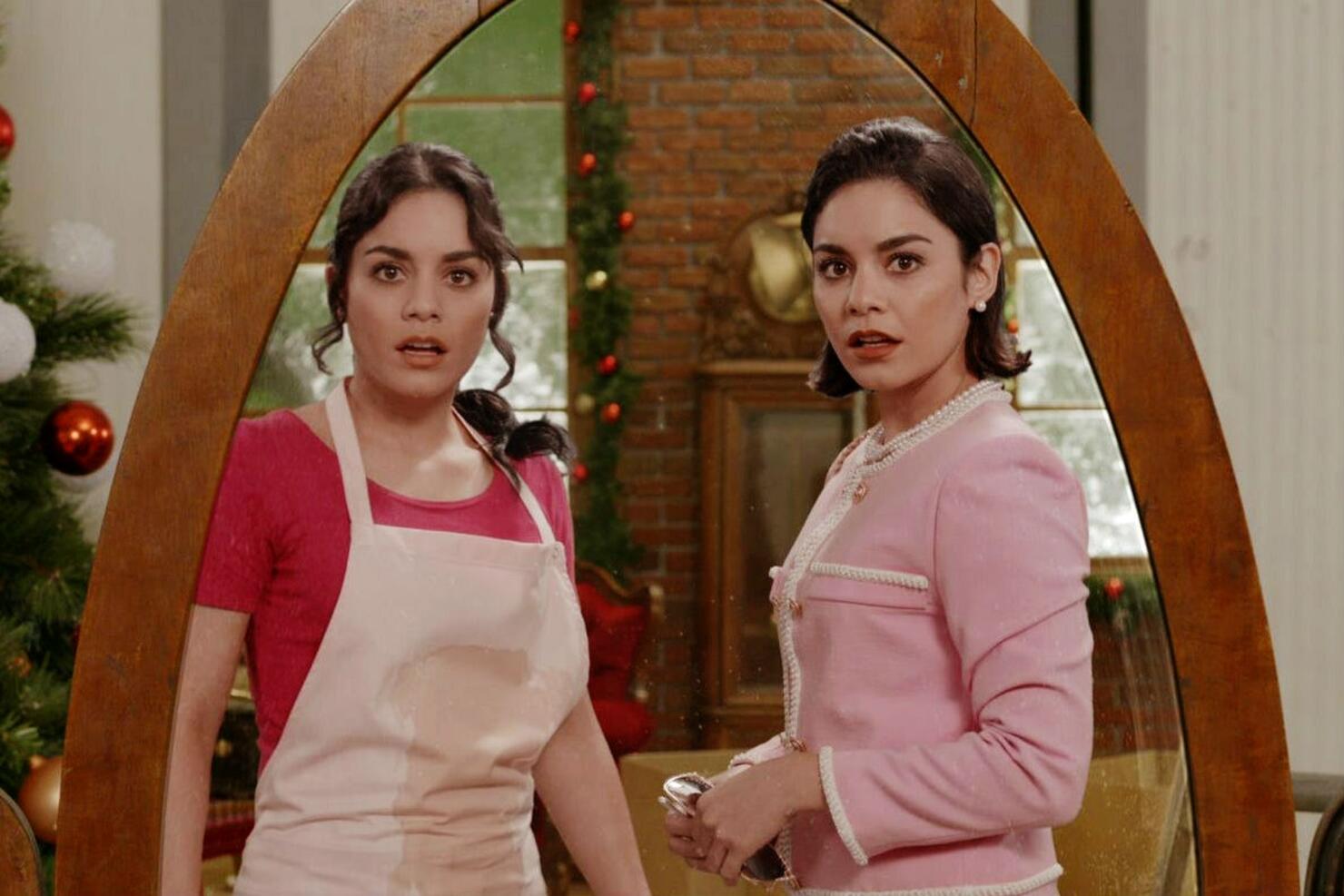 It may feel like Christmas is still a ways off, but it will be here before you know it—especially when Netflix is already dropping their new holiday movies. If you're one of the many Americans who have already started watching your favorite holiday movies after such a stressful year, though, you're probably thrilled the streaming giant is releasing their holiday content already. While the holiday-themed rom-com Holidate has already started streaming, there's plenty more to look forward to over the coming weeks. Here's the full schedule for Netflix's upcoming Christmas releases:
Holidate
Premiere date: Wednesday, October 28
Official synopsis: "Sloane (Emma Roberts) and Jackson (Luke Bracey) hate the holidays. They constantly find themselves single, sitting at the kids table, or stuck with awkward dates. But when these two strangers meet one particularly bad Christmas, they make a pact to be each other's "holidate" for every festive occasion throughout the next year. With a mutual disdain for the holidays, and assuring themselves that they have no romantic interest in the other, they make the perfect team. However, as a year of absurd celebrations come to an end, Sloane and Jackson find that sharing everything they hate may just prove to be something they unexpectedly love."
Operation Christmas Drop
Premiere Date: Thursday, November 5
Official Synopsis: "While gathering evidence to support closing a tropical U.S. Air Force base, a by-the-book congressional aide warms to its big-hearted captain."
Jingle Jangle: A Christmas Journey
Premiere Date: Friday, November 13
Official Synopsis: Decades after his apprentice betrays him, a once joyful toy maker finds new hope when his bright young granddaughter appears on his doorstep."
The Princess Switch: Switched Again
Premiere date: Thursday, November 19
Official synopsis: "When Duchess Margaret unexpectedly inherits the throne to Montenaro and hits a rough patch with boyfriend Kevin, it's up to her double Princess Stacy of Belgravia to get these star-crossed lovers back together... but the course of true love is complicated by the appearance of a handsome royal who's intent on stealing Margaret's heart. Throw in the unexpected arrival of Margaret's outrageous party girl cousin Fiona, a third look-alike who has ambitions of her own, and you have the recipe for Christmas triple trouble!"
Alien Xmas
Premiere Date: Friday, November 20
Official Synopsis: "A young elf mistakes a tiny alien for a Christmas gift, not knowing her new plaything has plans to destroy Earth's gravity—and steal all the presents."
Dolly Parton's Christmas on the Square
Premiere Date: Sunday, November 22
Official Synopsis:  "A rich and nasty woman, Regina Fuller, returns to her small hometown after her father's death to evict everyone and sell the land to a mall developer - right before Christmas. However, after listening to stories of the local townsfolk, reconnecting with an old love, and accepting the guidance of an actual angel, Regina starts to have a change of heart. This is the story about family, love and how a small town's Christmas spirit can warm the coldest of hearts. Featuring 14 original songs with music and lyrics by Dolly Parton."
The Christmas Chronicles: Part Two
Premiere Date: Wednesday, November 25
Official Synopsis: "It's been two years since siblings Kate (Darby Camp) and Teddy Pierce (Judah Lewis) saved Christmas, and a lot has changed. Kate, now a cynical teenager, is reluctantly spending Christmas in Cancun with her mom's new boyfriend and his son Jack (Jahzir Bruno). Unwilling to accept this new version of her family, Kate decides to run away. But when a mysterious, magical troublemaker named Belsnickel threatens to destroy the North Pole and end Christmas for good, Kate and Jack are unexpectedly pulled into a new adventure with Santa Claus (Kurt Russell). Written and directed by Chris Columbus (Home Alone, Harry Potter) and co-starring Goldie Hawn, The Christmas Chronicles 2 is an action-packed adventure for the whole family that's full of heart, humor, and holiday spirit."
Dance Dreams: Hot Chocolate Nutcracker
Premiere Date: Friday, November 27
Official Synopsis: A behind-the-scenes holiday documentary that follows iconic choreographer Debbie Allen and her dancers at the Debbie Allen Dance Academy as they prepare for their production of Hot Chocolate Nutcracker— AKA Allen's re-imagining of the classic holiday ballet The Nutcracker.
Angela's Christmas Wish
Premiere Date: Tuesday, December 1
Official Synopsis: "Angela's Christmas Wish is a heart-warming tale of a determined little girl who sets out to reunite her family in time for Christmas. Based on characters from Pulitzer Prize-winning author Frank McCourt, it is a tender and funny story about the importance of family and togetherness."
Just Another Christmas
Premiere Date: Thursday, December 3
Official Synopsis: "After taking a very nasty fall on Christmas Eve, grinchy Jorge blacks out and wakes up one year later, with no memory of the year that has passed. He soon realizes that he's doomed to keep waking up on Christmas Eve after Christmas Eve, having to deal with the aftermath of what his other self has done the other 364 days of the year."
Which holiday movie are you most excited for?
Photo: Netflix