Joe Biden Officially Receives More Votes Than Any Candidate In History
By Bill Galluccio
November 4, 2020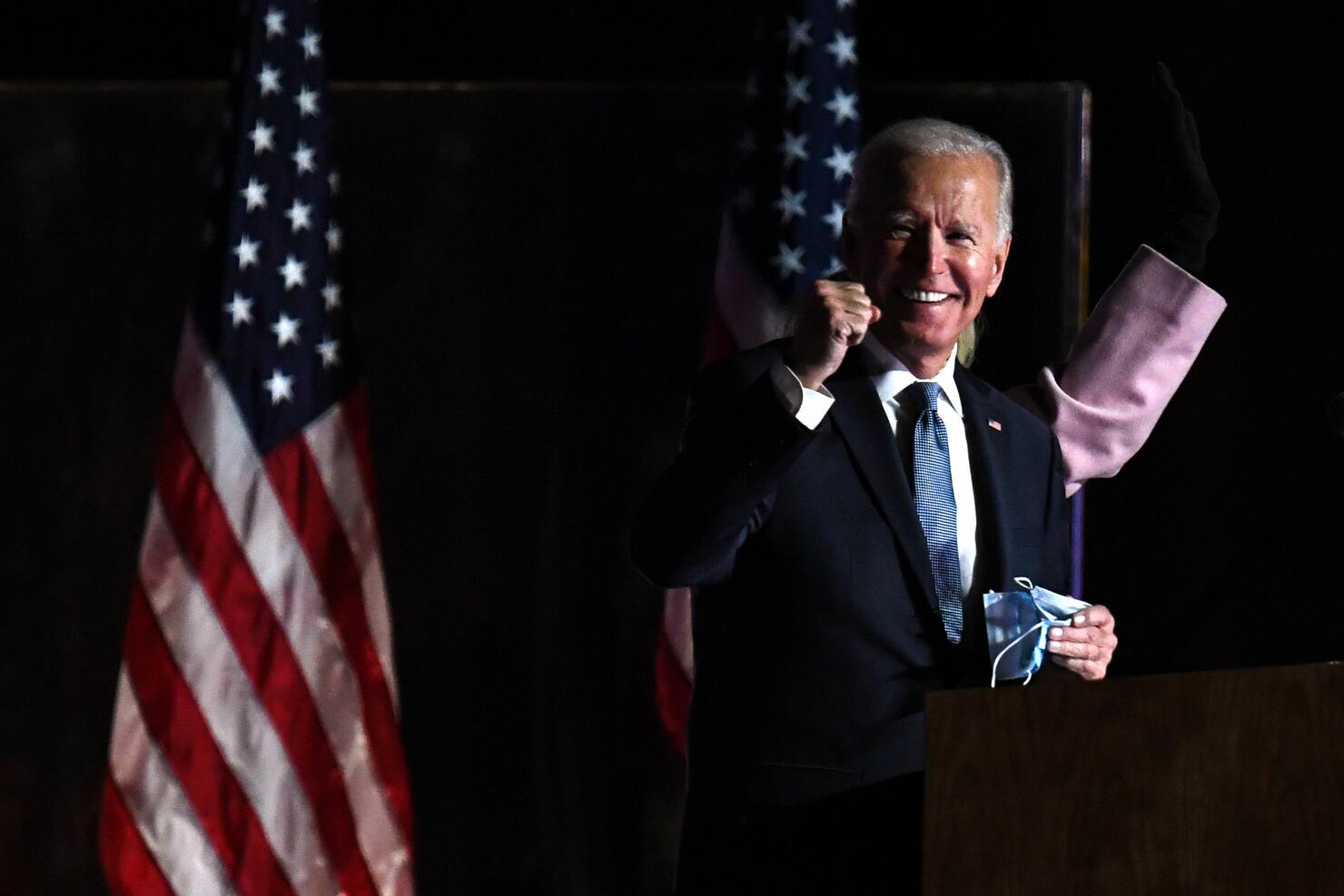 As states continue to count outstanding votes, Democratic nominee Joe Biden has amassed more votes than any other candidate in history. As of 2:30 p.m. ET, ABC News reported that Biden had received 69,966,532 votes, topping then-candidate Barack Obama's total of 69,498,516 in 2008.
As more votes are counted, President Donald Trump is also projected to surpass Obama's 2008 total.
"There are a LOT of uncounted votes in CA, NY, MD, MA, NJ and IL. Biden's popular vote margin is going to expand quite a bit," Nate Silver wrote on Twitter. "Maybe 11-12m outstanding votes between these states, which might be +25%-ish for Biden. Also a few more in CT, WA and OR. Not much outstanding vote left in red states," he continued. 
"It probably works out to Biden getting 52-ish percent of the popular vote on a turnout of 155 million-ish votes, which would be around 80 million. Trump might get say 73-75 million. Likely the top two popular vote totals in US history, both surpassing Obama '08."
While Biden has a roughly three million vote lead over President Trump in the popular vote, the election is far from over as both candidates have a path to take home the 270 electoral votes needed to win the presidency. Six states are still too close to call and could easily swing for either candidate. Officials in Pennsylvania, a critical battleground state with 20 electoral votes up for grabs, said they still have over one million mail-in ballots to count and cautioned it may be a few days before they certify a winner.
Photo: Getty Images