Arcade Fire Live-Debut New Song 'Generation A'
By Katrina Nattress
November 5, 2020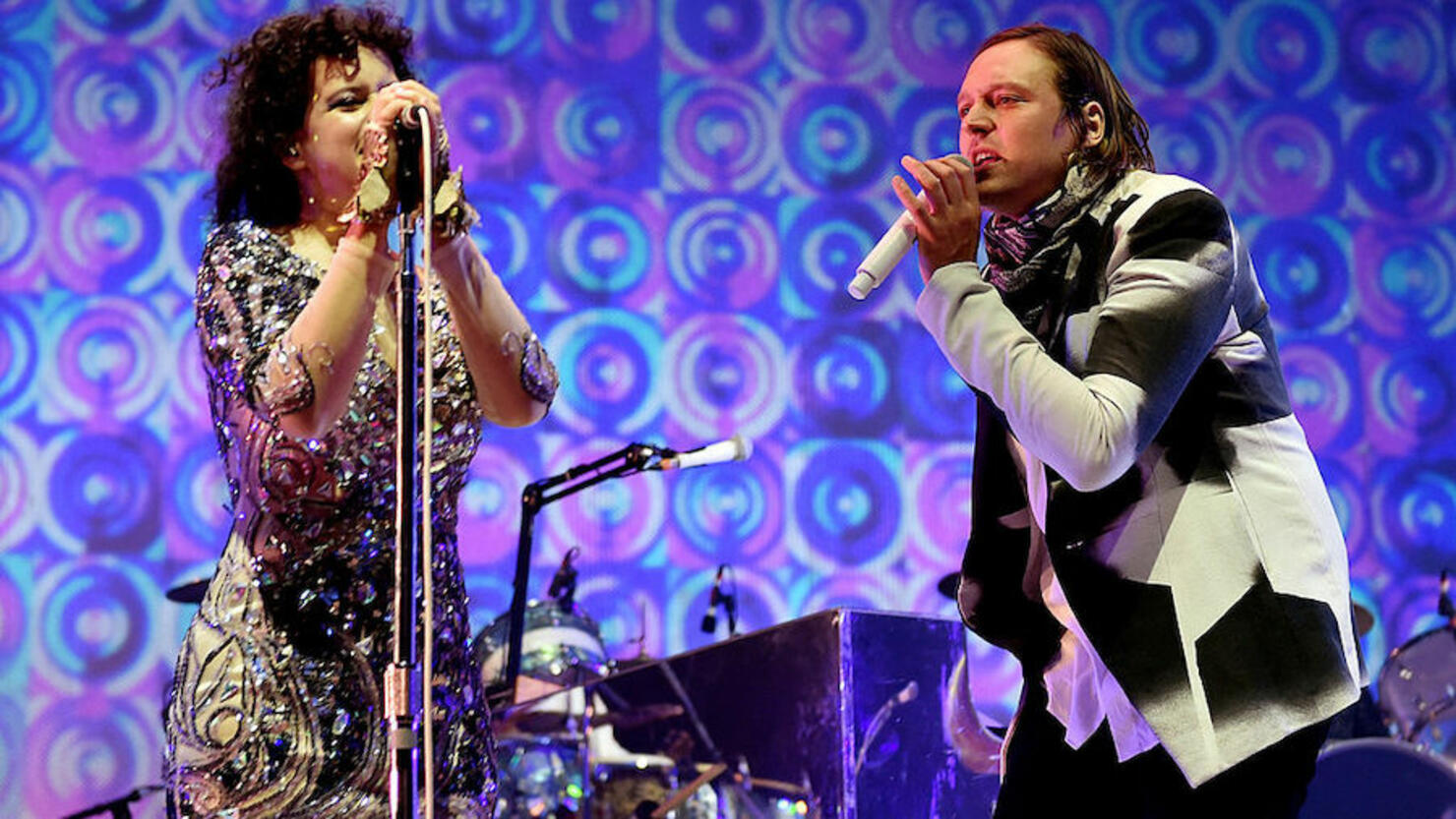 Election Day may not have given Americans much clarity as far as politics go, but it did give us a new Arcade Fire song. The band performed on Stephen Colbert's Election Night 2020 special and chose to live-debut a new song "inspired by the current climate of the country with a hopeful message to the youths" called "Generation A."
The performance began with a young kid running into Arcade Fire's studio and yelling into a microphone "This is generation A! And we're not gonna wait!" — a sentiment Win Butler and company mirrored in the chorus: "I can't wait, wait, wait, wait, wait, wait/Too little too late!"
Watch Arcade Fire perform "Generation A" below.
The new song's unveiling is a good sign for fans who've been eagerly awaiting a followup to 2017's Everything Now, but a timeline for new music is yet to be seen. Earlier this year, Win revealed the band was working on a new album; however, his brother Will Butler admitted it hasn't been going well because of the coronavirus pandemic.
"Arcade Fire was recording. Well, we were recording… But now our drummer is in Australia, two of us are in Canada, and the rest are in America," Will said in an interview. "Australia [is] having a crazy outbreak, the border to Canada is sealed right now… like, Jesus Christ. It takes more logistics to get together. It always took a certain amount of logistics, but right now it's insurmountable."
"None of us quite have the file management skills for it to be creative at the moment," he added.
Hopefully the fact that the members were performing together in the studio means the recording process has ramped back up. In the meantime, Will recently released a solo album called Bethlehem.
Photo: Getty Images