Blake Shelton And Gwen Stefani Are Planning A Small Wedding
By Blake Taylor
November 5, 2020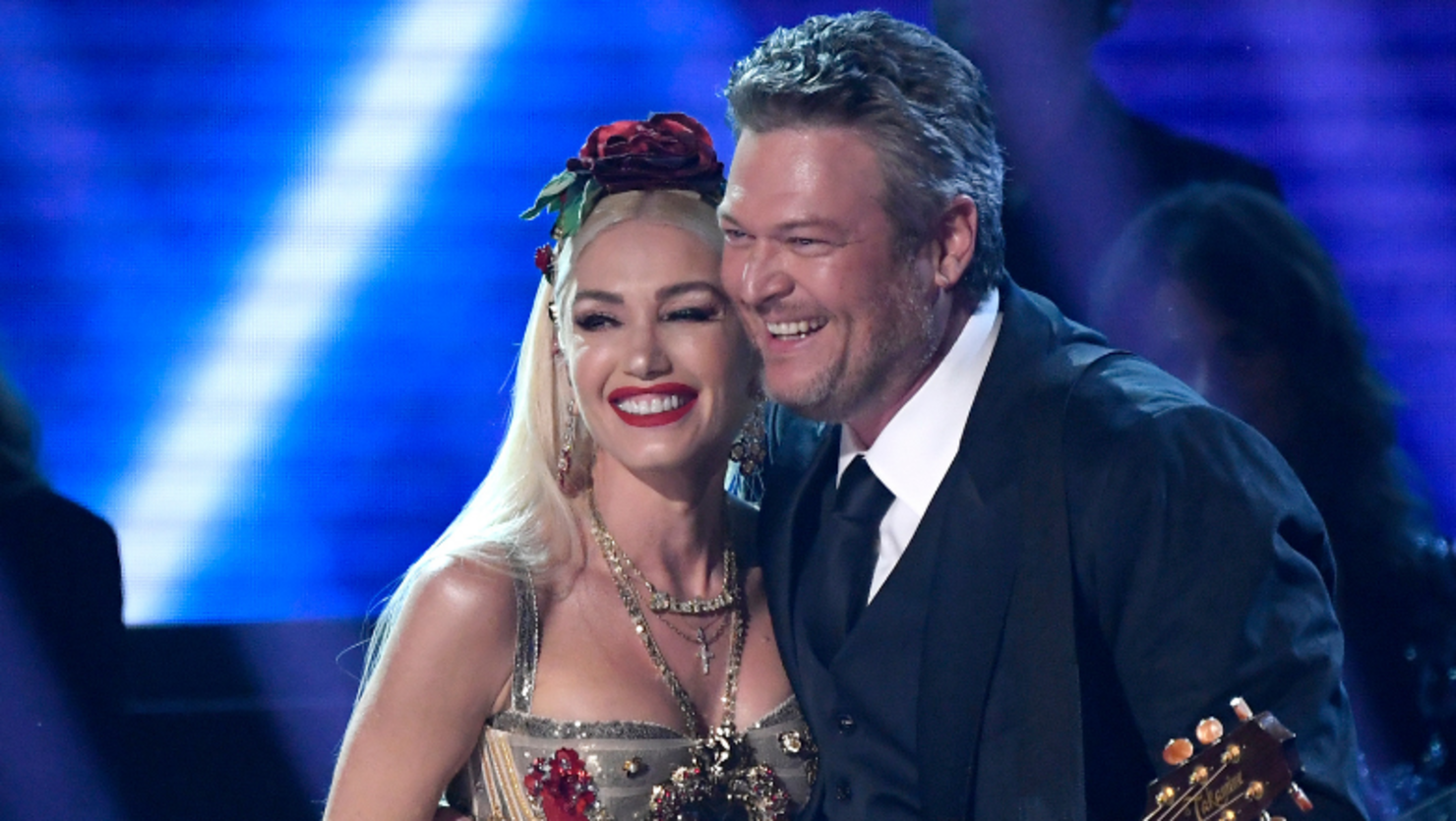 Blake Shelton and Gwen Stefani are already making wedding plans following their October engagement. A source close to the couple says their wedding will be an intimate affair.
"Neither wants a big wedding," the source told People, adding that only close friends and family will attend the ceremony which they hope to have as soon as possible.
As the couple starts to plan their big day, more details on Shelton's proposal continue to come out. The country singer reportedly asked Stefani's three sons, Kingston, 14, Zuma, 12, and Apollo, 6, for their permission before he popped the question.
"Blake told her boys that he wanted to propose and asked their permission," a source told People. "Her family very much approves of him. He's an amazing partner and a great extra dad to the boys. Gwen is ecstatic. The proposal was a surprise."
US Weekly recently reported that Shelton also asked Stefani's dad, Dennis Stefani, for his blessing before he popped the big question.
"Blake had the ring custom-designed, and asked permission from her dad before asking Gwen," the source revealed. "It meant so much to Gwen that Blake was so traditional about it."
The couple announced the exciting news on Tuesday, October 27, sharing an adorable engagement photo to Instagram. "Yes please," Stefani simply captioned her post, while Shelton wrote, "Hey @gwenstefani thanks for saving my 2020 and the rest of my life. I love you. I heard a YES!"
Shelton and Stefani met in 2015 on the set of The Voice and started dating shortly after. At the time Shelton had just gone through a very public divorce with Miranda Lambert while Stefani had just ended her marriage with Gavin Rossdale.
Shelton previously opened up about how he initially felt like Stefani was out of his league. "When we first started seeing each other, friends of mine would be like, 'What the hell is that all about?'" Shelton told People magazine. "But if you ever had a chance to be around us together, it does make sense."
"I wouldn't change one thing about my life right now," he continued. "I'm happy. Sometimes happiness can seem like fleeting moments, but this one has been staying in the same lane for a long time. It's just amazing."
Since the beginning of their relationship, the couple has collaborated on several hit tracks including "Nobody But You" and their latest, "Happy Anywhere."
Stay tuned for further details on Shelton and Stefani's upcoming special day.
Photo: Getty Images