Harry Styles Debuts New '50s Hairstyle While Filming Upcoming Movie
By Regina Star
November 5, 2020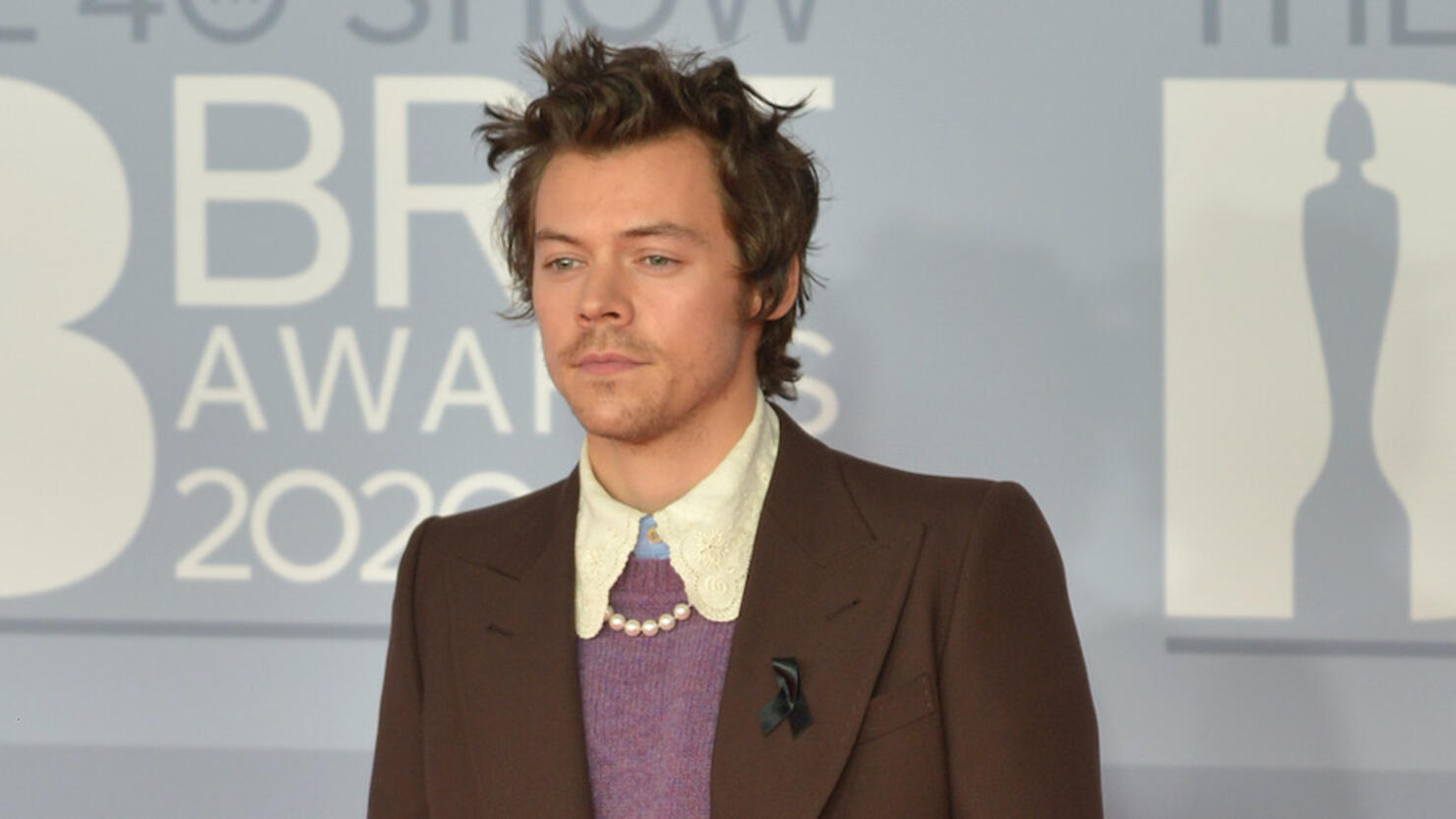 Harry Styles' new look is driving fans wild.
The "Watermelon Sugar" singer looks completely different with his new haircut, and it's Stylers-approved. Images of the superstar's noticeably different aesthetic were shared by a bystander who happened to capture Styles on the set of his upcoming movie, Don't Worry Darling.
In the photos, the "Golden" musician is seen walking around in laidback attire, including tie-dyed sweatpants and a short sleeve "Vote!" t-shirt. What sticks out most in the snaps, though, are Styles' newly-trimmed brunette tresses slicked back into a smooth, '50s-inspired hairdo. (See the snaps here.)
To say Stylers are utterly obsessed with the Fine Line superstar's latest transformation would be an understatement.
"Harry styles' new hair is a f—king god tier ugh 🙂🤍" one fan tweeted.
Another user gushed, "Yea sex is cool but have you ever seen Harry styles with his hair gelled back and in comfy clothes?"
In case you didn't know, Styles was cast as Shia LaBeouf's replacement in the new feature film helmed by Olivia Wilde. In Don't Worry Darling, the 26-year-old plays the affectionate husband to Florence Pugh's character. Chris Pine and Wilde also star in the project written by Katie Silberman.
Although not much has been revealed about the film as yet, Deadline previously reported that the movie "is set in an isolated, utopian community in the 1950s California desert."
As Styles' attachment was confirmed in September, this new project will mark the recording artist's second big-screen film after making his acting debut in 2017's Oscar-winning film Dunkirk.
In August, it was previously reported that Styles would appear alongside Brad Pitt in another film, titled Faster, Cheaper, Better. However, those rumors were quickly denied by the Pitt and Styles' respective reps.
Photo: Getty Images