35 Dogs In Varying Conditions Taken From Memphis Home
By Sarah Tate
November 9, 2020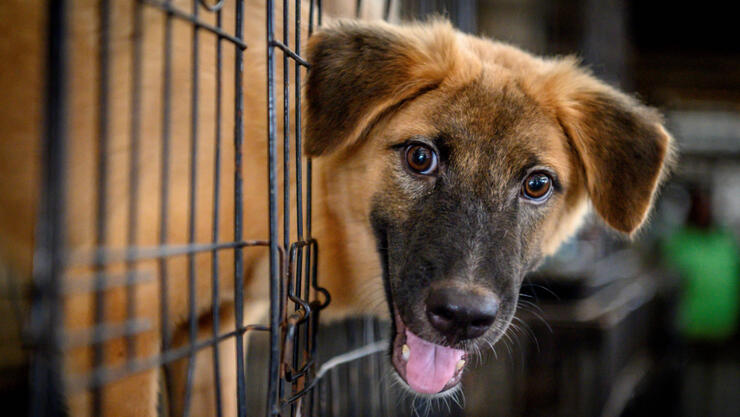 Memphis Animal Services is looking for people who are interested in adopting or fostering dogs after taking in nearly three dozen animals over the weekend.
WREG reports that Memphis Animal Services responded to a report of a dog tangled in a fence near Knight Road and Knight Arnold Road. After following the dog's chain, they found 34 more dogs in different conditions ranging from good to poor. Katie Pemberton with Memphis Animal Services said the conditions "varied from legally compliant to failing to meet legal requirements."
Pemberton said the owners of the Parkway Village home where the dogs were found were out of town, but that police would pursue animal cruelty charges.
To bring something good to a sad situation, Memphis Animal Services took to social media in an attempt to find new homes for the rescues. On Sunday, Memphis Animal Services posted a plea on Facebook for anyone who wants to adopt an animal, or even just foster, due to the large number of dogs currently in their care.
As of Sunday morning, the department had 150 dogs, but since the post, a few have already found forever homes. Anyone interested in fostering or adopting can visit memphisanimalservices.com to see what dogs are available. Those wishing to make an appointment can email mas@memphistn.gov.
Photo: Getty Images