Cardi B Shares Over-The-Top Unboxing Video Of Her New Reebok Collaboration
By Peyton Blakemore
November 9, 2020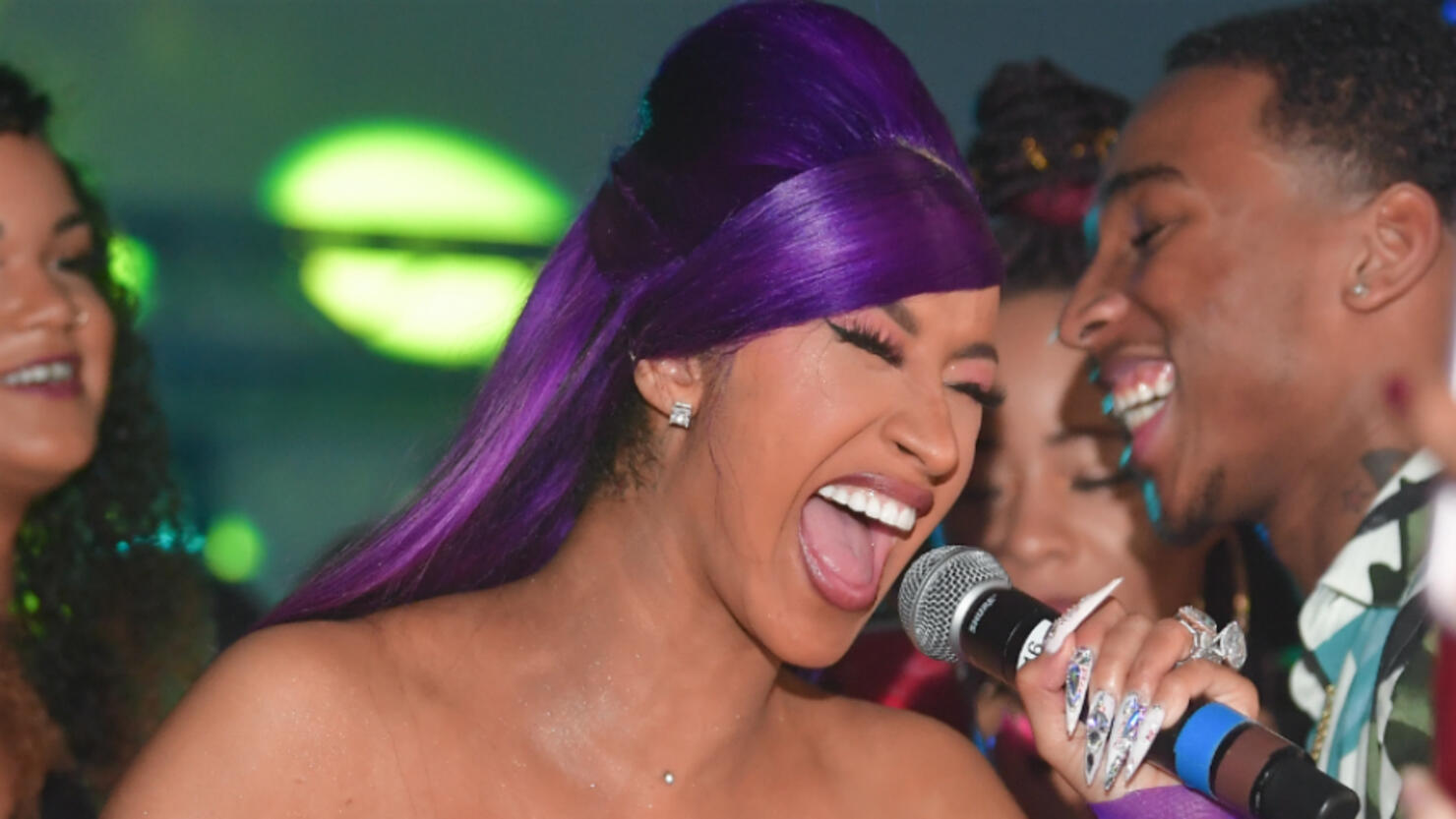 It wouldn't be a Cardi B collab if it wasn't over-the-top!
On Sunday (November 9), the 28-year-old shared footage of herself unboxing her upcoming Reebok footwear collection, and let's just say, it was an unboxing like none other.
In the Instagram video, two ladies are shown opening up a HUGE gold "B" box that then unravels a pink carpet. Once the carpet rolls on to the floor, the ladies take out a smaller red box, that is also in the shape of a "B," which opens up into the shape of an open mouth that shows Cardi's new "Club C Cardi" sneakers right on top of the tongue.
"Wow ! Wow ! I love my @Reebok collab packaging," the "WAP" rapper captioned the clip. "I never seen it in person.These will be deliver tomorrow.I love it !I hope you guys love it ❤️❤️."
Cardi, who has worked with Reebok since 2018, opened up about her collab with the brand earlier this year, telling Footwear News, "It started with advertisements and I just loved what they brought to the table."
"I love that they saw my ideas," she continued. "When I went to their headquarters in Boston they welcomed me. It was freezing that day and I just had a such a good experience and I thought, 'Why not?' I didn't want to team up with someone who doesn't care about my vision and just the product [but Reebok did]."
Cardi's new collab with Reebok officially launches on Friday (November 13).
Photo: Getty Images