Netflix's 'The Umbrella Academy' Has Been Renewed For Season 3
By Lindsey Smith
November 10, 2020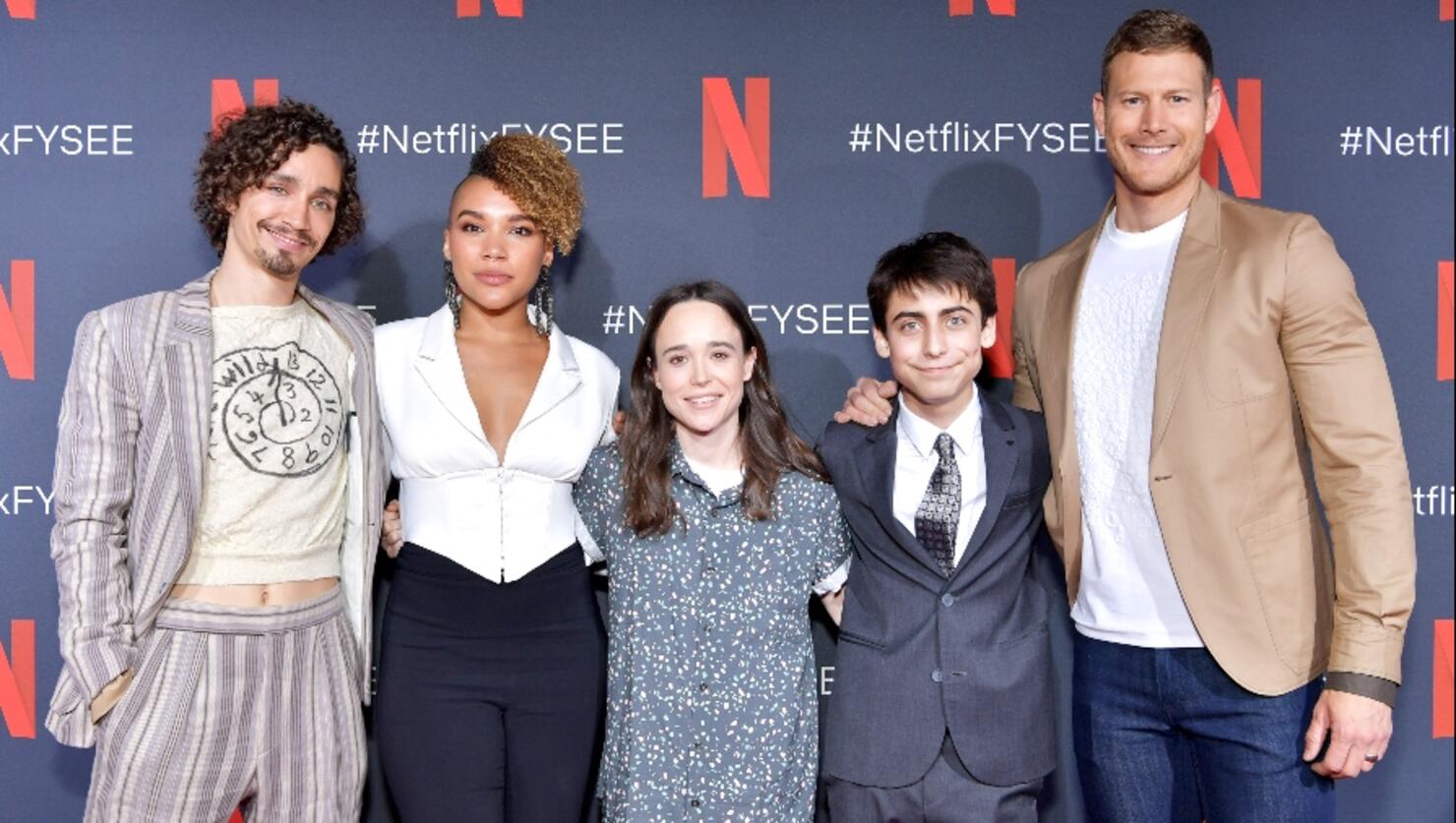 It's a great day to be a fan of The Umbrella Academy because on Tuesday (November 10), Netflix revealed the Emmy-nominated show is coming back for a third season!
The show's official social media accounts dropped the good news with a simple graphic featuring the number three and the show's umbrella logo on top. 
"Oh my god! We're back! Again! It's official," the caption read.
In addition to that good news, The Umbrella Academy will begin filming early next year: "Production for S3 of The Umbrella Academy begins in February."
"I wasn't emotionally prepared for this news" one fan commented on the news while another tweeted the most relatable reaction, "I can't wait to binge the whole season in one day!"
The comic-turned TV show currently has three volumes published with Gerard Way working on the fourth volume which is making fans nervous for any additional seasons. Luckily, we don't have to worry about that right now and can look forward to new episodes featuring our favorite siblings!
"I am in the middle of scripting the long awaited Volume 4 of the Umbrella Academy, which is my main focus and I'm very excited about that," Way said back in May.
Season 2 left off on quite a cliffhanger. In the last episode when the Hargreeves siblings time travel, they find themselves at home but instead of it being The Umbrella Academy, they land at The Sparrow Academy — spearheaded by Ben who is very much alive. The Sparrow Academy features all-new "extraordinary" children born on the same day as our beloved seven.
Photo: Getty Images