Shawn Mendes Delivers Captivating 'Can't Take My Eyes Off You' Cover
By Regina Star
November 10, 2020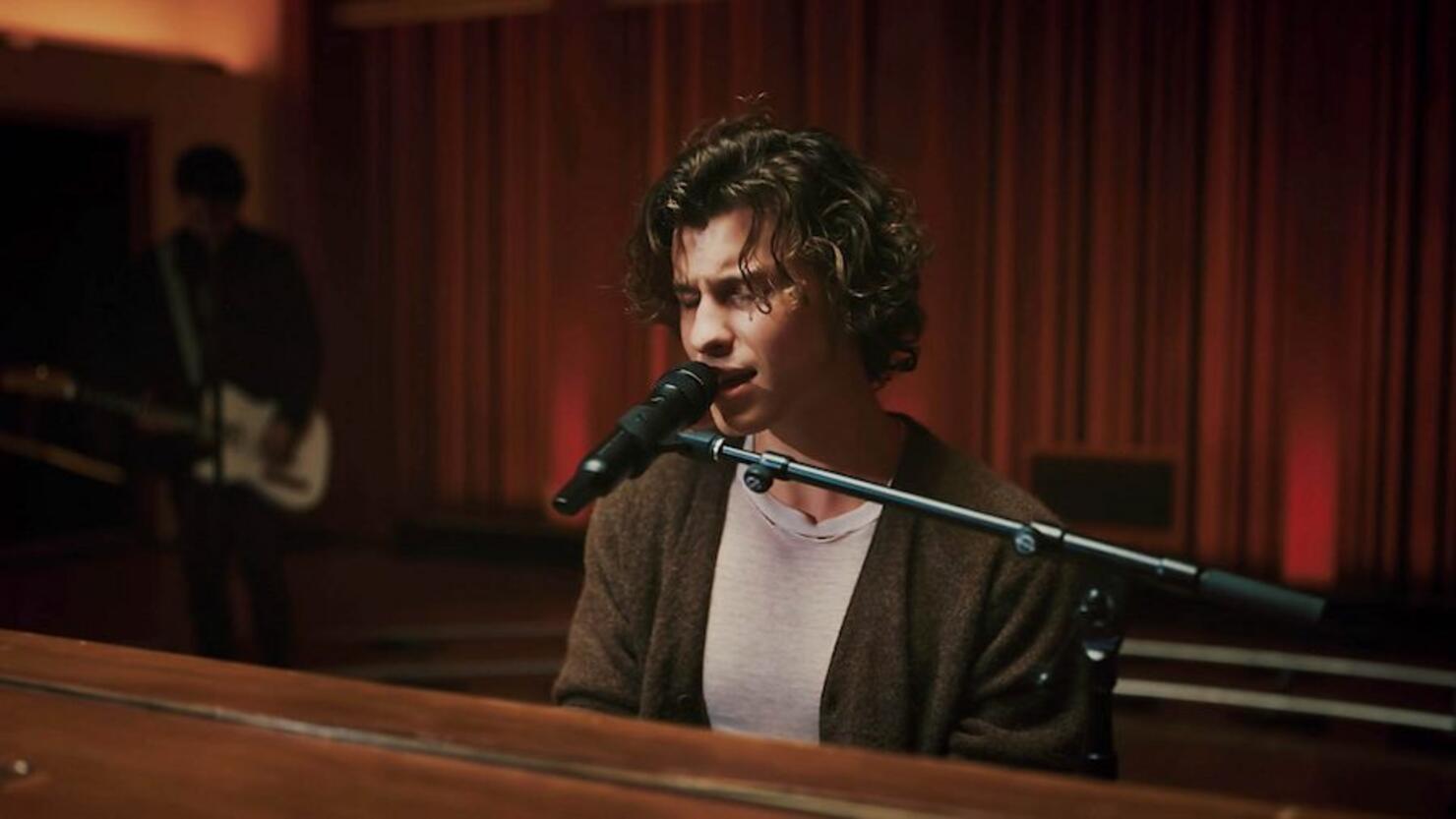 Shawn Mendes delivered a captivating live performance of his new single.
On Tuesday (November 10), the Canadian singer-songwriter stopped by BBC Radio 1's Live Lounge to sing his record "Wonder," the lead offering from Mendes' upcoming fourth studio album of the same name. Recorded at Henson Studios in Los Angeles, Mendes not only performed an enchanting and intimate display of his romantic track, but he also took on Frankie Valli's timeless ballad, "Can't Take My Eyes Off You."
The warm and inviting presentation was made even more special as the 22-year-old, performing center stage, was supported by his band as he played both tunes on the piano.
Mendes signaled his new music era with the announcement of his highly-anticipated LP, Wonder, set to release on December 4.
This isn't the first time he's delivered his new record, though, as he live-debuted "Wonder" in October's appearance on The Tonight Show Starring Jimmy Fallon, where he premiered another new song called "Intro."
Speaking to Jimmy Fallon at the time, Mendes told the talk show host that the new album came from "a place of freedom."
"I had a real moment to find some stillness and just be quiet with myself and also find some confidence with my work that I was doing," Mendes recalled of recording the project while quarantining with girlfriend Camila Cabello. "There was a real place inside of me that was scared of saying something wrong or doing something wrong or saying the wrong thing. After chilling out and reflecting a bit, I found this place where, when we're talking about matters of the heart, you don't have to be an expert."
Wonder comes two years after Mendes released his number-one self-titled album in May 2018.