Tom Heinsohn, Legendary Celtics Player, Coach, Commentator, Dead At 86
By Jason Hall
November 10, 2020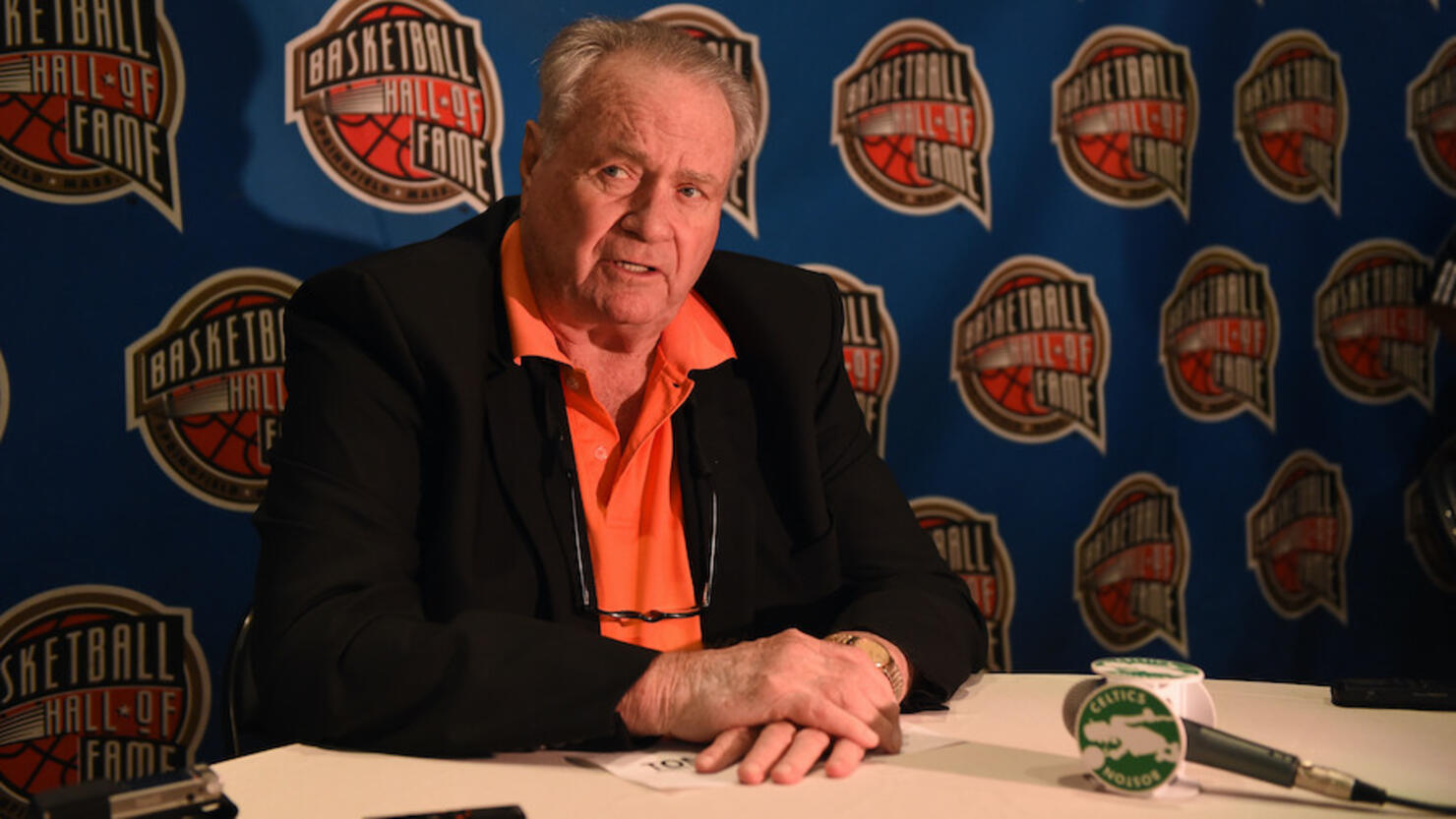 Basketball Hall of Famer Tom Heinsohn, who was the only person to be involved in an official capacity for all 17 of the Boston Celtics' NBA championships as a player, coach and/or commentator, has reportedly died at the age of 86.
Multiple sources affiliated with the NBA confirmed reports of Heinsohn's passing to the Boston Globe on Tuesday.
Heinsohn was a standout power forward alongside fellow Hall of Famers Bill Russell and Bob Cousy on the Celtics' championship teams in the 1950s and 1960s. As a player, he won eight NBA championships in nine seasons, made six All-Star appearances and had his No. 15 jersey retired and hung in the rafters at TD Garden.
Heinsohn also coached Boston to two NBA titles in 1974 and 1976.
Heinsohn also worked as an analyst on the Celtics' television broadcasts, which initially began with a play-by-play role at the request of Hall of Fame coach Red Auerbach in 1966. He later joined Mike Gorman as a color commentator alongside Mike Gorman, which became one of the longest-tenured tandems in sports broadcasting history.
"One thing I learned a long time ago is that there's no control over what people think of you," Heinsohn previously told the Boston Globe. "Some people said of me, 'Hey, it's great to see somebody with enthusiasm'. Others said I was a screaming ass.
"And all I can say is, 'That's me, pal.' I'm involved, and when I'm involved, I let it all hang out. I don't worry about my image."
Heinsohn was born on August 26, 1934 in Jersey City and raised in Union City, New Jersey, where he was a standout for St. Michael's High School before a stellar collegiate career at Holy Cross, the Boston Globe reports.
Photo: Getty Images