Mookie Betts Buys $7.6 Million Encino Home Previously Owned By Chip Kelly
By Jason Hall
November 11, 2020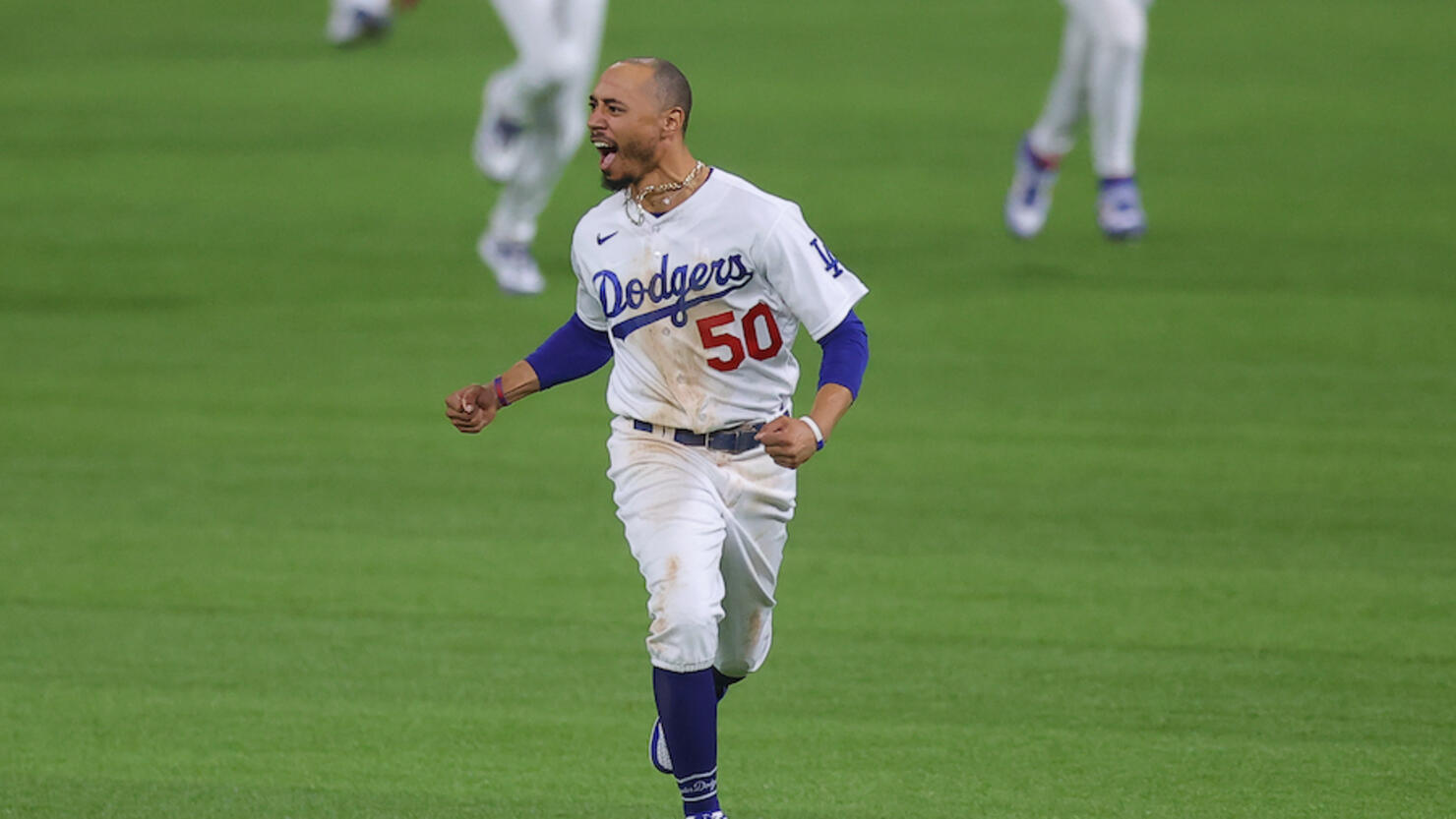 Los Angeles Dodgers star Mookie Betts is celebrating his recent World Series championship in a big way.
The 28-year-old has reportedly purchased a $7.6 million mansion in the San Fernando Valley community of Encino, Variety.com reports. The home was previously owned by UCLA Bruins football coach Chip Kelly and his wife, Jill Cohen, who paid $7 million to buy the home in August 2018, according to records obtained by Variety.
The Dodgers star's new 9,300-square-foot mansion sits on a narrow .57-acre lot and includes nine bedrooms and 10 bathrooms.
Variety reports the home is described in dated listing materials as a "Cape Cod," but appears to be more of a modern farmhouse style with white oak hardwood floors, whitewashed walls and natural lighting accessible through oversized windows. Betts will also have plenty of famous neighbors at this new home, including Cleveland Cavaliers forward Tristan Thompson, who lives at a $6.5 million mansion several doors down.
Betts dominated the postseason with a .296/.378/.493 line in 18 games, which included a sixth-inning double during the go-ahead rally in the sixth inning and a solo home run in the eighth inning to clinch the title in Game 6.
The former AL MVP was acquired by the Dodgers this past offseason in a blockbuster trade with the Boston Red Sox, having already established himself as one of the league's best players.
Betts is a native of Nashville, where he was a standout for John Overton High School and was committed to college baseball at the University of Tennessee before instead opting to sign with the Red Sox organization after being selected in the 2011 Major League Baseball draft.