Billie Eilish Seems To Join TikTok With Hilarious Username
By Paris Close
November 15, 2020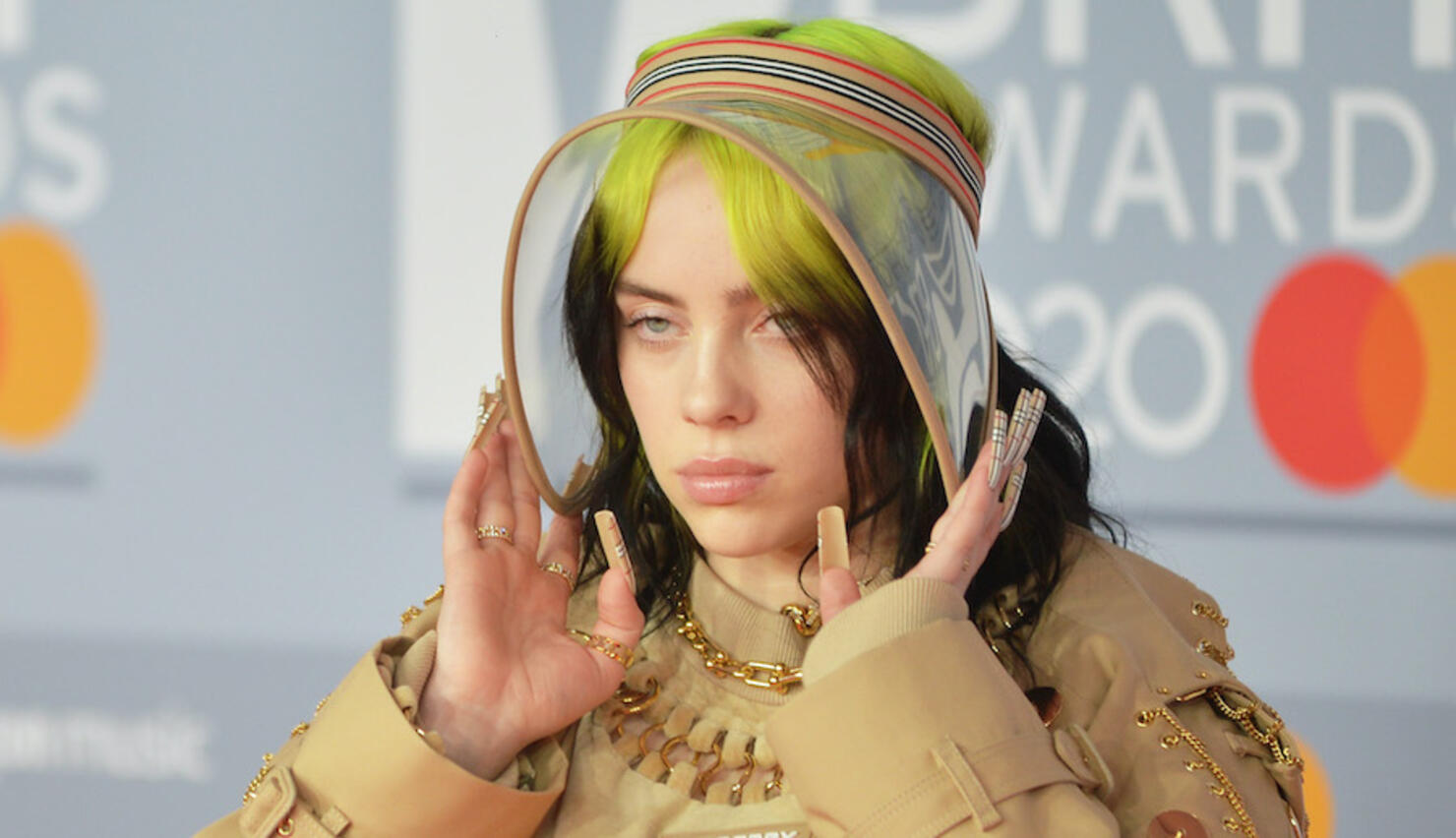 Looks like Billie Eilish has made her TikTok debut, and her name is… something else.
The "Bad Guy" singer-songwriter seemingly made her TikTok debut this weekend when she appeared in not one, but two videos on the platform under a rather interesting username: @coochiedestroyer5. Although the account has neither been verified or been given a profile photo, it already boasts more than 4.5 million followers and 24.5 million likes. Those are insane numbers unless, of course, you're the real Billie Eilish.
In the first of the two videos, the green-and-black-haired musician films herself in bed using the app's Time Warp Scan filter to warp her mouth and nose in a way that makes the 18-year-old burst into laughter.
The "Therefore I Am" star's second video shows her recalling when she could — get this! — fit an entire ukulele head in her mouth when she was 15 years old. "Should we see if I can do it again? I very much doubt it, but I shall try," she dares, before the clip cuts to an astonished Eilish completing the bizarre challenge.
Collectively, the videos have been watched over 126 million times, which seems to lend further credence to the TikTok may actually belong to the "My Future" artist.
In related news, Billie Eilish is performing during the 2020 iHeartRadio Jingle Ball next month, and fans can tune in to watch the 2020 iHeartRadio Jingle Ball on Thursday, December 10th at 9pm ET/6pm PT on The CW App and CWTV.com, as well as listen across 95 iHeartMedia CHR radio stations nationwide and the iHeartRadio App. The CW will also broadcast the event as an exclusive TV special on Monday, December 14th at 8pm ET/PT.
Photo: Getty Images