Boosie Badazz Shot In Dallas After Attending Vigil For Slain Rapper Mo3
By Regina Star
November 16, 2020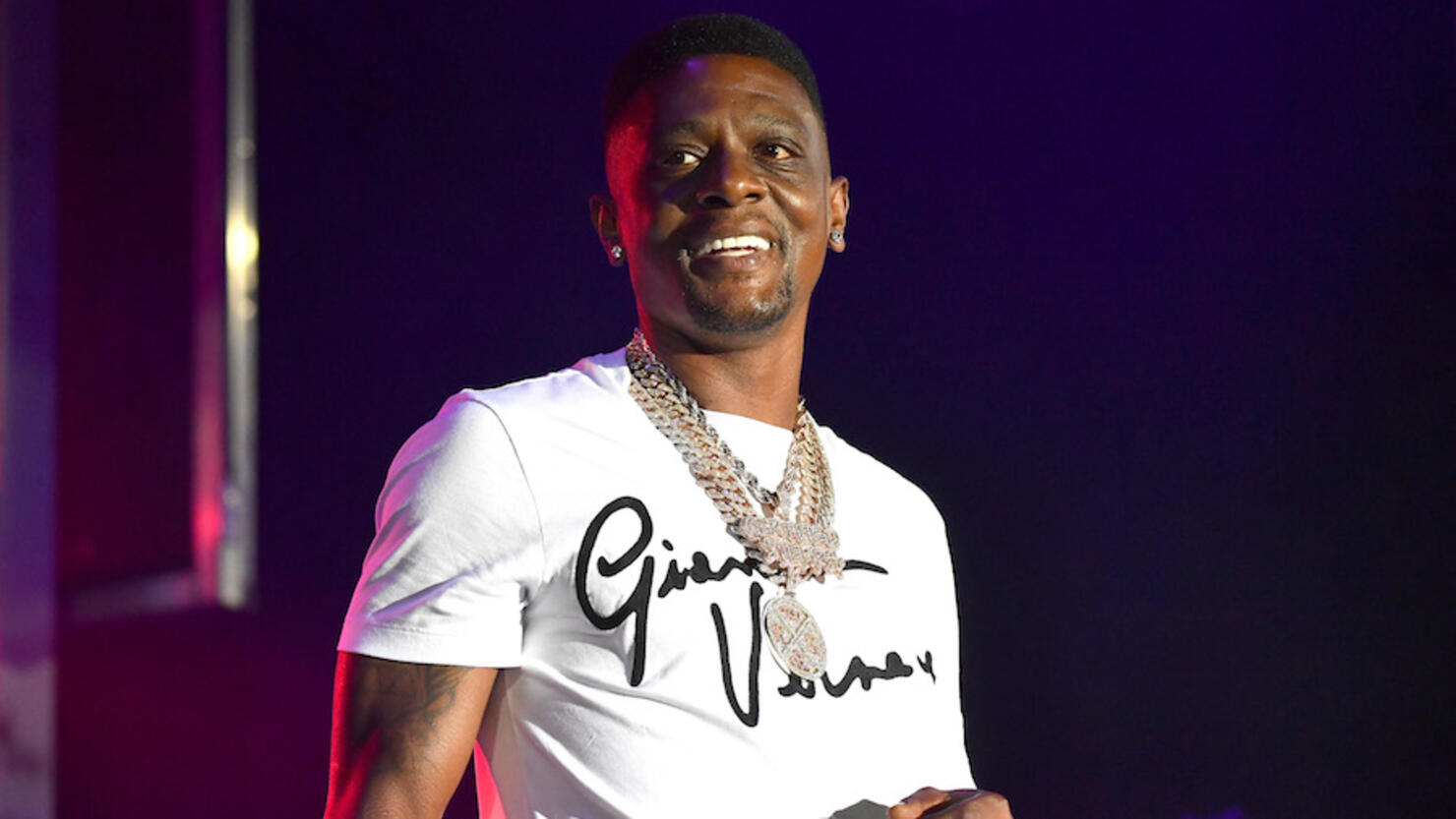 Rapper Boosie Badazz is currently recovering from gun wounds sustained in a shooting this weekend.
The Louisiana native was shot in the leg in Dallas on Saturday (November 13), according to police reports. The "Wipe Me Down" artist, born Torrence Hatch Jr., sustained the injury a day after he appeared at City Hall where a vigil was held for slain rising rapper Mo3, who was gunned down earlier in the week.
According to The Dallas Morning News, a police spokeswoman said cops were called to the 400 block of West Ledbetter Drive, near Big T Plaza, at around 2 p.m. in response to a report that someone may have been shot. However, when cops were called to Parkland Memorial Hospital — where the wounded 38-year-old was being treated — an hour later, the victim reportedly declined to share information with officers about what transpired in the Ledbetter shooting.
As yet, police have not announced any arrests stemming from the shooting and officers currently have no evidence to connect Boosie's shooting to others that happened earlier in the week.
Although little is known about how severe the "Set It Off" star's injuries were, Boosie took to social media on Sunday (November 15) to assure fans he's okay. "Im all right yall," he shared on his personal Facebook page.
As previously reported, Mo3, who was associated with Boosie's Bad Azz Music label, was reportedly shot and killed in a drive-by shooting today in his hometown of Dallas, Texas.
Photo: Getty Images