Flaming Lips Announce Slew Of Space Bubble Shows
By Katrina Nattress
November 16, 2020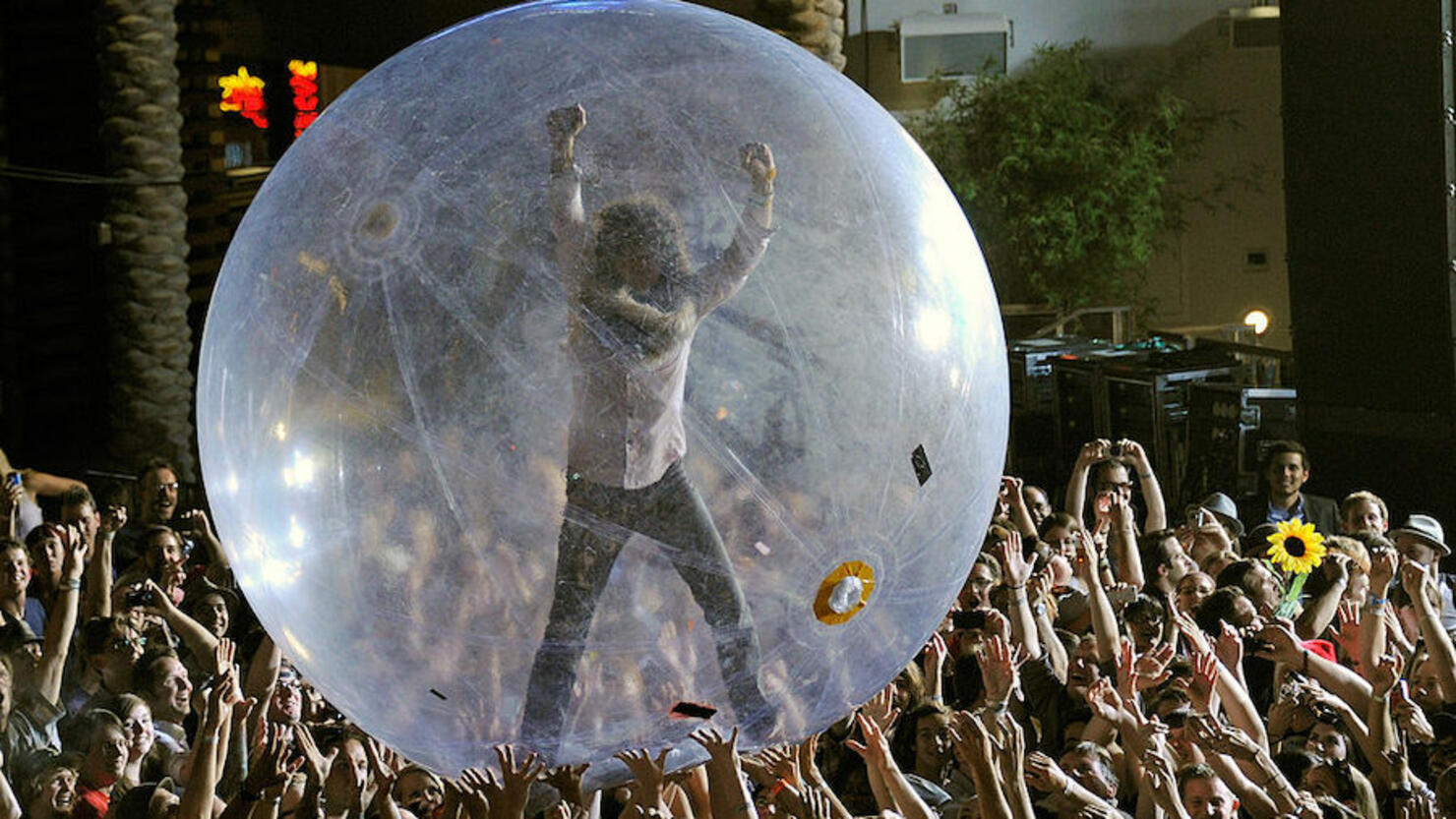 It's been eight months since live music came to a screeching halt, and while bands have orchestrated full-production livestreams and drive-in outdoor concerts, no one has been able to perform in front of fans indoors. Until now.
Last month, the Flaming Lips tested out a space bubble gig while shooting their "Assassins of Youth" music video, and it went so well that they've announced two actual concerts, with a couple more tentatively on the books. As of now, Wayne Coyne and company will be playing at The Criterion in their hometown of Oklahoma City on December 10 and 11, and possibly January 15 and 16, 2021. Coyne shared the news on Instagram and answered questions about how the bubbles work.
Of course, the number one priority is safety. The venue typically can hold a few thousand people, and these shows will cap out around 200 or 300. Each bubble can fit up to three people. Monitors will be available to anyone who needs to use the restroom or requests an air refresh, and the bubbles zip from the inside in case you need to make a quick exit. Entry into the venue will be assigned by bubble, and concert-goers are required to wear a mask and keep a 6-foot distance whenever they're not in their bubble.
"We are going to great lengths to make sure what happens here doesn't happen at a normal show, and what I mean is lots of people very excited, screaming at each other, sweating on each other, sometimes hugging each other, in each other's faces," Coyne explained. "We still want you to get excited. We still want you to scream. We still want you to sweat. We still want you to have everything that a normal concert has. You just have to do it inside of this bubble that will be waiting for you."
The band, of course, will also be bubbled up (which is nothing new for them) and plan to play a 75-minute set, with hopes to extend it if everyone feels comfortable.
"There is a lot of restrictions of what we can do, but I think it's all worth it," Coyne said. "It's all being safe, and it's all taking care of each other, and I think it will be a great, unique, fun experience."
See Coyne's full video below and get more ticket info here.