Flaming Lips Play A Show With A Bubbled Crowd In 'Assassins Of Youth' Video
By Katrina Nattress
October 30, 2020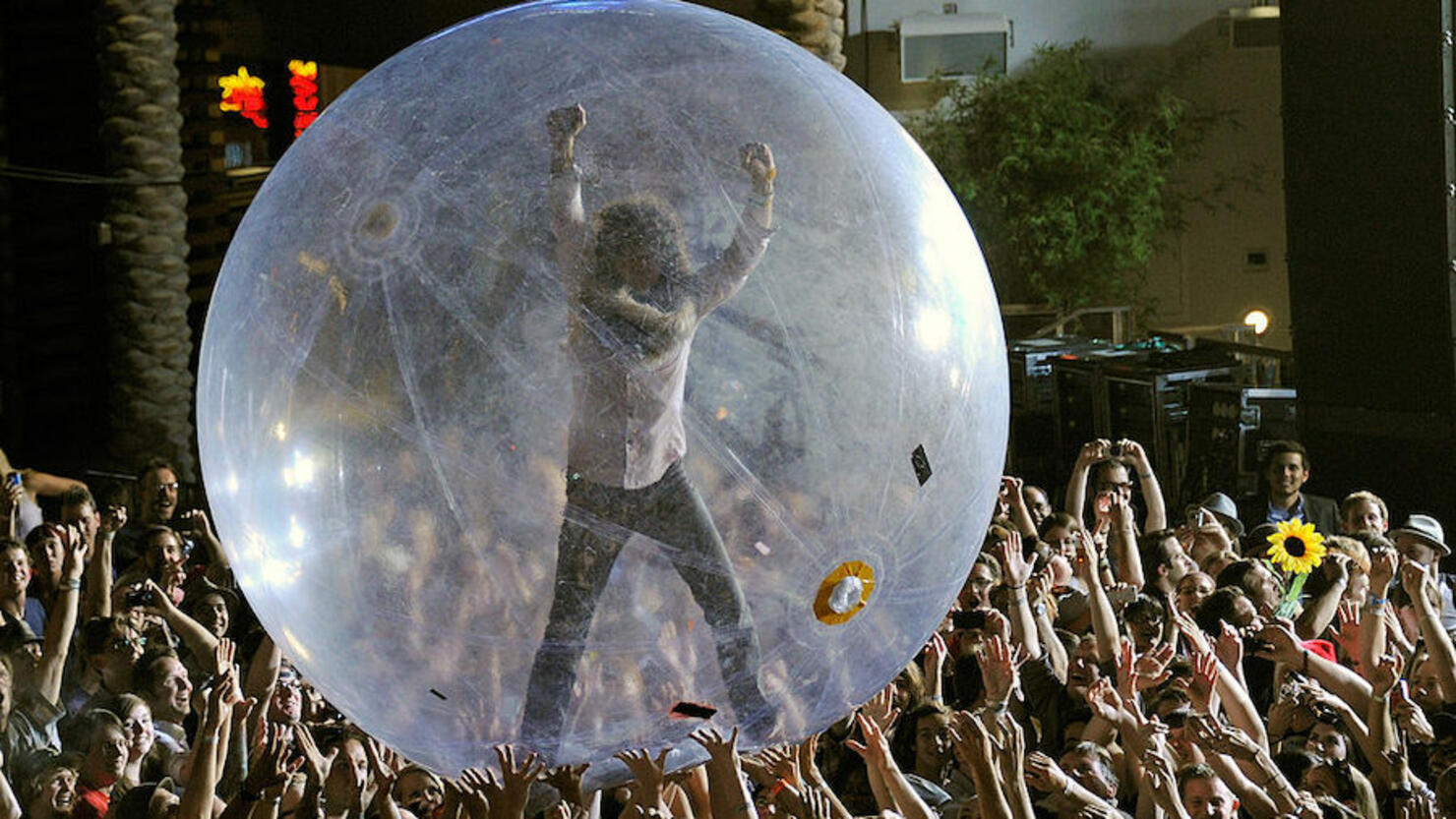 Wayne Coyne's no stranger to bubbles. Aside from performing in them, The Flaming Lips frontman also got married in one! Last week, the band tested out playing a show where both the members and the audience were suited in inflatable space bubbles, while shooting a live video for "Assassins of Youth." On Wednesday (October 28), the Flaming Lips released those visuals and now we can all see what a bubbled concert looks like (spoiler: it's pretty crazy!).
Coyne, who also directed the video, described the experience in a statement. "Of course, our MAIN priority (when doing the performance for the music video) was making sure everyone was safe and all the health cautions were being enforced," he said. "But there was a welcome side effect: I forgot about how exciting and fun and ridiculous it is to do a Flaming Lips show!!! I think the video shows it!!!"
The show was held at The Criterion in the Flaming Lips hometown of Oklahoma City, and according to a fan in attendance the venue was filled with 100 bubbles. Asides from "Assassins of Youth," the band also played "Brother Eye" — both tracks are from their latest album, American Head.
Watch the "Assassins of Youth" video below.