Barack Obama Unveils New Playlist Feat. Beyonce, Bruce Springsteen & More
By Regina Star
November 17, 2020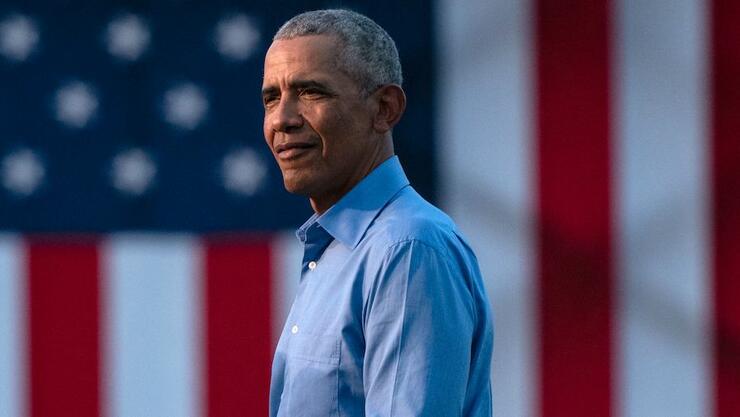 Barack Obama is back with another epic playlist!
On Monday (November 16), the former POTUS shared a song-by-song glimpse into all the tunes he's been jamming to this year. Taking to social media ahead of the release date of his new memoir, A Promised Land (on bookshelves today), Obama curated a special playlist compiled with songs that "played an important role' in his life and presidency.
Obama's "A Promised Land Playlist" is full of timeless tunes, ranging from Sade, Stevie Wonder and Beyonce to rockers Bruce Springsteen and Fleetwood Mac to hip-hop icons Jay-Z and Eminem.
"While reviewing my notes ahead of debates, I'd listen to Jay-Z's 'My 1st Song' or Frank Sinatra's 'Luck Be a Lady.' Throughout our time in the White House, Michelle and I invited artists like Stevie Wonder and Gloria Estefan to conduct afternoon workshops with young people before performing an evening show in the East Room," Obama captioned the Instagram post. "And there were all sorts of performances I'll always remember—like Beyoncé performing 'At Last' for our first dance at our inauguration, Paul McCartney serenading Michelle in the East Room with, 'Michelle' and Bob Dylan flashing me a grin before vanishing after his performance of 'Times They Are a-Changin.'"
Obama's first presidential memoir, published by Crown, an imprint of Penguin Random House, is described as an "honest accounting" of 44's life and tenure in the White House as commander-in-chief.
"I've spent the last few years reflecting on my presidency, and in A Promised Land I've tried to provide an honest accounting of my presidential campaign and my time in office: the key events and people who shaped it; my take on what I got right and the mistakes I made; and the political, economic and cultural forces that my team and I had to confront then — and that as a nation we are grappling with still," Obama shared in a September announcement. "In the book, I've also tried to give readers a sense of the personal journey that Michelle and I went through during those years, with all the incredible highs and lows."
Photo: Getty Images