Walk The Moon's Nicholas Petricca Fondly Reminisces About The Band's Origin
By Katrina Nattress
November 17, 2020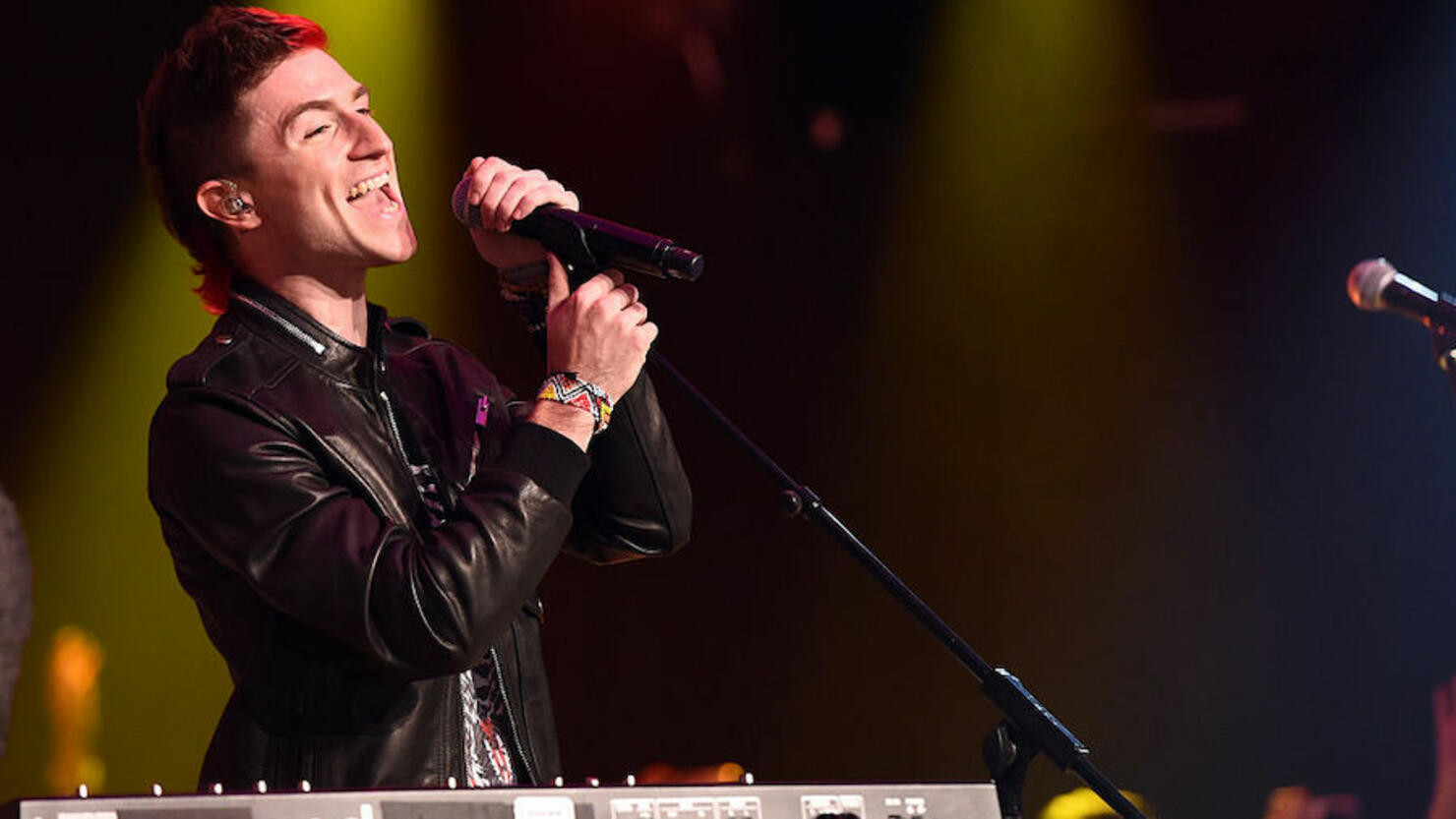 Walk The Moon has had quite the successful career, but like most bands it came from humble beginnings.
On Tuesday (November 17), bandleader Nicholas Petricca took to Instagram to fondly reminisce about how the group came to be, and celebrate the 10th anniversary of the "Anna Sun" music video and indie album i want! i want!
"ten years ago, we released the Anna Sun video and our indie album 'i want! i want!' in a big dirty warehouse in Cincinnati," Petricca began his lengthy message. "at that time, WALK THE MOON was just me and all my friends making stuff happen.  there were no labels, managers, agents… definitely no money…  and the whole year leading up to that release party, there were even no band members.  i was literally booking shows with no band and seeking out musicians in Ohio who were crazy enough to say yes, learn my songs, and play a couple days later.  every week WALK THE MOON had a different lineup." 
"that's when i started playing with Kevin, Sean, and Eli," he continued. "so many ratchet shows in hole-in-the-wall venues playing for almost no one… and through the circus of ever-changing stages and revolving characters, these three stuck with me.  but that wasn't enough - we needed more crazy people to get involved.  with the help of our talented, colorful, generous friends we made the Anna Sun video, and less than a year later we were signed and making a record with one of our favorite producers.  incredible what pure intention and dedication can create - especially when combined with COMMUNITY." 
Petricca ended his post with a thank you to "the crazies that believed in us way back when and everyone who has joined our community along the way."  
"i don't care how famous this band gets i still feel like that long-haired elf kid burning our demos onto radioshack CDs and painting strangers' faces before the show," he wrote. "i know i speak for all of us when i say, this is still my dream and i'm as devoted as ever to making it real every day.  i want! i want!  i love you.  this band loves you.  thank you.  happy ten years."
See Petricca's nostalgic post below.
Though reminiscing about the past, Walk The Moon is looking toward the future. Earlier this year, the band revealed it was working on its fourth studio album in quarantine.
Photo: Getty Images