Megan Thee Stallion's 'Good News' Track List: Beyonce, SZA & More Guests
By Hayden Brooks
November 18, 2020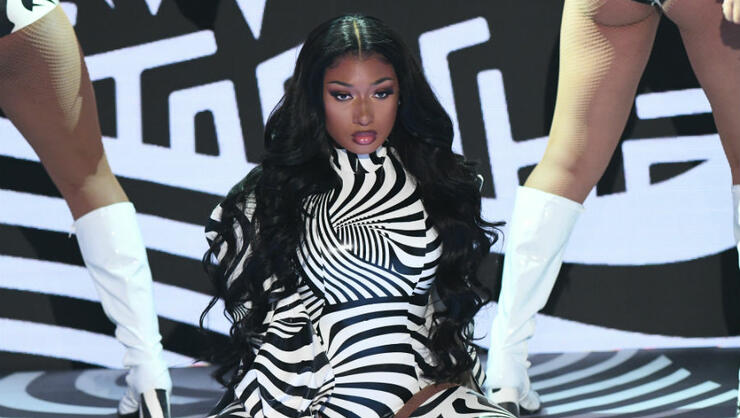 Megan Thee Stallion's debut album, Good News, is due on Friday (November 20) and the set is filled with guest stars.
Days ahead of the release, Hot Girl Meg shared the track list for her debut full-length album and the 17-track collection includes several guest stars, including Beyoncé ("Savage" remix), DaBaby ("Cry Baby"), Lil Durk ("Movie"), City Girls ("Do It On The Tip"), SZA ("Freaky Girls"), Big Sean & 2 Chainz ("Go Crazy"), Popcaan ("Intercourse") and Young Thug ("Don't Stop").
"THROUGH SUCH A ROUGH YEAR I FELT LIKE WE COULD ALL USE A LIL GOOD NEWS," Meg captioned a photo in conjunction with the big unveil. Goods News follows March's Suga and 2019's Fever. You can expect to see Meg perform a new song from the album at the 2020 American Music Awards, which air on Sunday at 8:00 PM ET on ABC.
Interestingly, the set also includes a song titled "Shots Fired," which could raise some eyebrows for its affiliation with Tory Lanez, who was charged in her shooting. "[At this point] I'm really scared," Stallion told GQ of the incident, which reportedly saw Lanez shoot her in the feet as she was walking away from the SUV that was carrying them. "Because this is like right in the middle of all the protesting. Police are just killing everybody for no reason, and I'm thinking, 'I can't believe you even think I want to take some money. Like, you just shot me.'"