'Ja Raffe': Memphis Zoo Welcomes Baby Giraffe Named After Grizzlies' Morant
By Jason Hall
November 19, 2020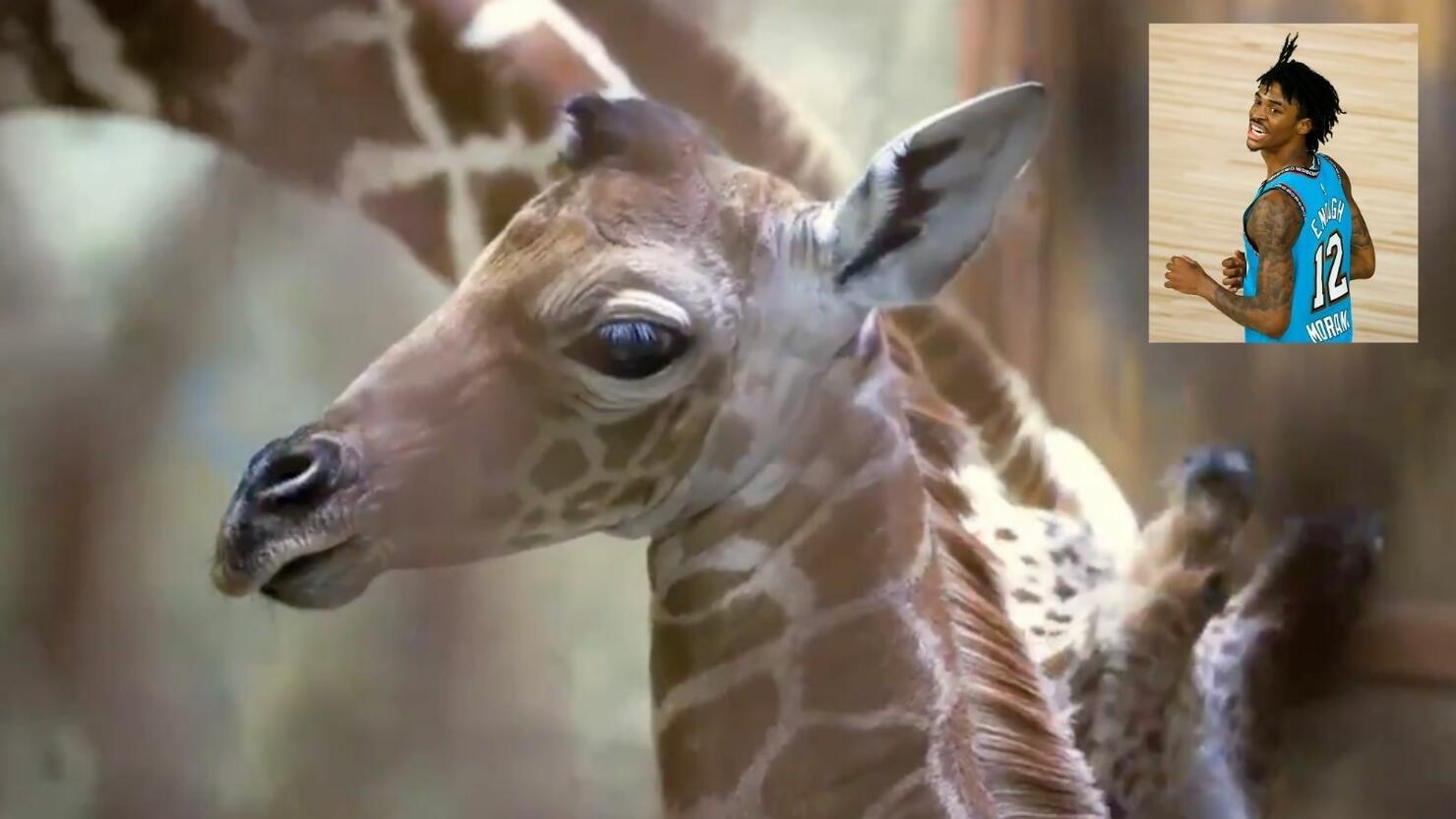 The Memphis Zoo welcomed a newborn giraffe named in honor of a local favorite this week.
The zoo named the boy calf 'Ja Raffe' to celebrate Memphis Grizzlies starting point guard Ja Morant winning the 2019-20 NBA Rookie of the Year Award during his first professional season, WMC Action News 5 reports. Ja Raffe was welcomed to the world by his parents, Niklas and Angela Kate on November 10, who also had another child, Ally, 18 months ago, according to the Memphis Zoo's blog.
The Memphis Zoo currently has a herd of seven giraffes as of Thursday, November 19, 2020.
Ja Raffe's birth was part of a Species Survival Plan, which maintains the breeding of a species in an effort to self-sustain population in a way that is both genetically diverse and demographically stable, WMC Action 5 News reports.
Morant and the Memphis Grizzles both welcomed the baby giraffe into the world on Twitter after the announcement of his birth on Wednesday.
"Welcome to the world 'ja' raffe," Morant tweeted.
"'Ja' raffe was born a legend," he added in a separate tweet.
The Grizzlies shared a photoshopped image of a giraffe wearing Morant's No. 12 jersey.
Morant enjoyed a stellar rookie campaign, averaging 17.8 points per game, 7.3 assists per game and 3.9 rebounds per game during the 2019-20 season.
Photo: Memphis Zoo/Getty Images