Van Halen Reunion With Wolfgang On Guitar Will 'Never Happen'
By Andrew Magnotta @AndrewMagnotta
November 19, 2020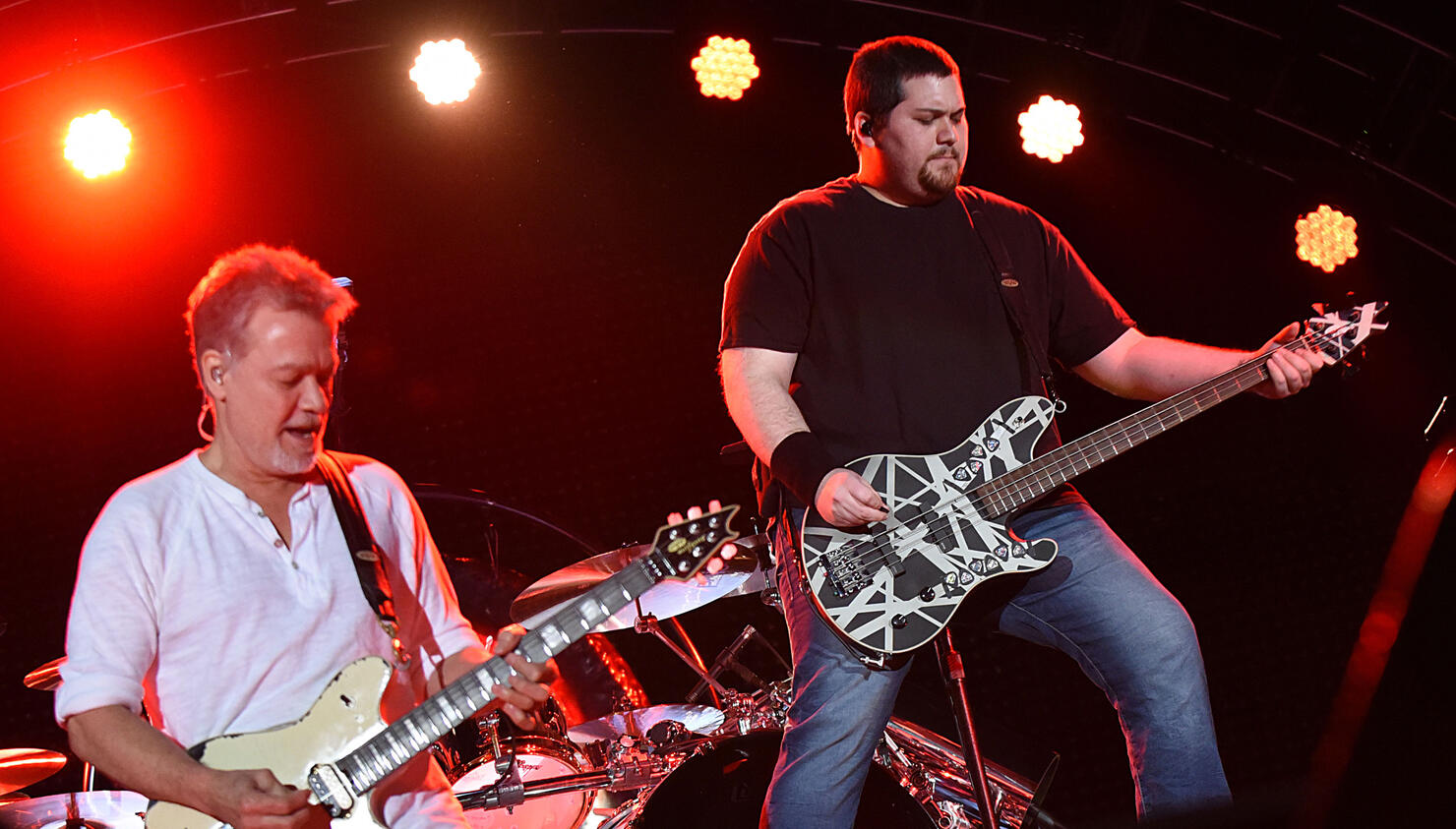 Wolfgang Van Halen is leaving no room for speculation with regards to a Van Halen reunion, featuring himself on lead guitar in his father's stead.
Wolfgang firmly dismissed an unfounded rumor to that effect in October and reiterated the statement in interviews this week.
"That's f---ing stupid," he told Howard Stern of the idea on Monday. "You can't have Van Halen without Eddie Van Halen, and I'm not my dad; I'm not going to replace him. I've spent my life making sure I'm not like him, and [am] my own person. My dad would be pissed off. He'd be like, 'What the f--k are you doing? Go do your [music].'"
Wolfgang made his solo debut this week with a song called "Distance," dedicated to his late-father. Proceeds raised from the song are going to benefit Eddie's favorite charity, Mr. Holland's Opus, which helps economically-disadvantaged youth get access to music education.
In a subsequent interview with Entertainment Tonight, Wolfie clarified that he might play guitar during a tribute show for his dad, but a revamped version of the Van Halen band is out of the question.
"That'll never happen," he said when asked about the reunion idea. "I think a message to the Van Halen fans [is that] some things just really suck. I don't have a dad anymore and I have to figure out how to process that and deal with it. And, that's the process that Van Halen fans need to go through and realize that you can't have the band anymore without Eddie Van Halen. The music will live on forever, but you can't have [the band] without him. Impossible."
Former Van Halen frontman Sammy Hagar confirmed that he would be happy participate in an Eddie Van Halen tribute show, but added that he leave organizing the affair to the Van Halen family.
Hagar split with Van Halen in the mid-2000s after a final falling out with Eddie. He revealed following Eddie's death that the two reconciled earlier this year and resumed a warm friendship, keeping up with each other via phone.
Photo: Getty Images