Father Criticized For Teaching 6-Year-Old To Hunt By Dressing Up As Deer
By Jason Hall
November 24, 2020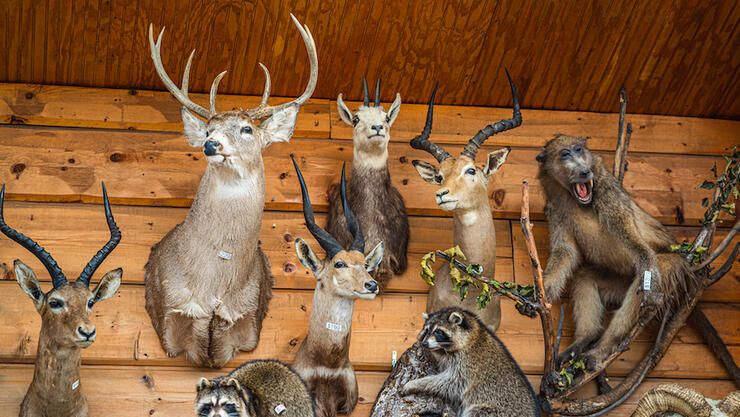 An Asheboro, North Carolina father is being criticized for a video in which he teaches his 6-year-old son to hunt by dressing up as a deer to be shot by the child's toy crossbow.
Chad Brower, 44, a factory worker and 15-year trophy hunter, shared a video of himself teaching his son, Eli, to hunt on his Facebook account earlier this month, DailyMail reports. In the video, Brower, dressed as a deer, mimics the animal's actions by crawling over to and eating food before Eli, dressed in camouflage, fires the toy crossbow at his father.
Brower captioned the video with, "We like to play!!! Lol. Probably fattest deer he will ever take down." He also shared a photos of himself and Eli where the child is standing over Brower, who posed as a dead deer.
We like to play!!! Lol. Probably fattest deer he will ever take down. 🤣🤣🤣

Posted by Chad Brower on Sunday, November 1, 2020
The video has received more than 26,000 reactions since it was posted on November 1, with both positive and negative feedback.
"Omg too adorable. Dad of the year award," one Facebook user posted.
"And just like that, a child who naturally would show affection to all animals... is encouraged to kill them," another user responded. "But definitely pet the dogs and cats! They are the chosen ones to be loved!"
"Absolutely disgusting teaching a child it's OK to kill animals," another user wrote.
Brower said he has taken Eli on hunting trips and the child is usually more focused on his tablet, but has been "learning that hunter's instinct." In response to the critical posts, he added, "I saw some of the comments were negative. I guess it was some people who don't like hunting or think it's cruelty to animals, but I don't let them suffer either.
"We've been eating animals ever since people were here. And it's not like I shoot them and let them lie there."
Brower said he typically sends off the deer remains to be turned into burgers or sausages or makes the meat himself on the rare occasion that he does shoot and kill a deer, DailyMail reports.
Photo: Getty Images