Neon Trees Lead Singer Tyler Glenn Recovering From Stroke
By Anna Gallegos
November 24, 2020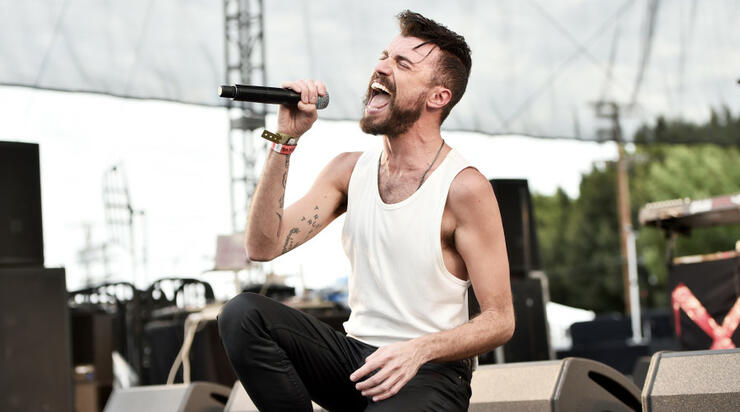 Tyler Glenn, the lead singer of the Neon Trees, said on social media on Monday that he was hospitalized after suffering a stroke last week.
Glenn shared a photos of himself in a hospital bed at the Intermountain Medical Center in Murray, Utah.
As of Monday, the 36-year-old singer said that he didn't know what caused the stroke and only noticed a medical problem when he couldn't see clearly out of his right eye. He waited a day before seeing an ophthalmologist, who told Glenn that he had "retinal edema" and needed to go to a hospital.
"It wasn't just an eye floater like I'd presumed and hoped. He informed me I had had a stroke, and that I should immediately go to the hospital. There I was admitted and began a series of tests, every cardiology and neurological test they could do, my last test being (Monday) morning," Glenn wrote.
People older than 65 are much more likely to have a stroke than younger adults. Around 10% of strokes happen to people who are younger than 45, according to Standford Medical Center.
Glenn urged his fans to seek medical treatment if they do not feel well.
"If you ever feel or experience something in your body that feels off, please don't wait to get it checked out. You always assume it can't happen to you, until it does," he wrote.
Neon Trees, which Glenn started in Provo with bassist Branden Campbell and drummer Elaine Bradley, released its fourth studio album "I Can Feel You Forgetting Me" in July after a six year hiatus.
Photo: Getty Images
I suffered a stroke last week. It's a very scary thing to happen to someone my age. My last test was today and I'm doing a bit better now, and taking it easy. Appreciate all the love and support. pic.twitter.com/VSf7gfOgth

— tyler glenn (@tylerinacoma) November 23, 2020