Prince Harry Feels People Are Trying To Drive A Wedge Between Him & William
By Emily Lee
November 24, 2020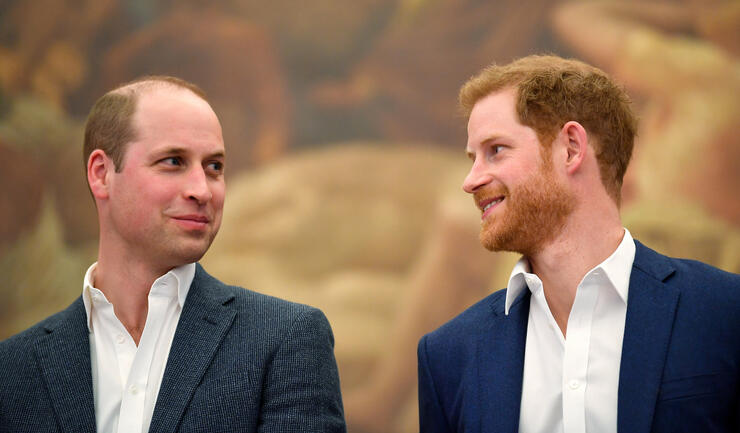 There have been reports of a rift between Prince Harry and Prince William for years now. The Duke of Sussex believes people are intentionally trying to "drive a wedge" between him and his brother after Harry was criticized for not speaking out about the investigation into the alleged unethical tactics journalist Martin Bashir used to secure an interview with Princess Diana back in 1995.
The backlash began after William made a statement about the investigation on Wednesday (November 18). The Duke of Cambridge said "the independent investigation is a step in the right direction. It would help establish the truth behind the actions that led to the Panorama interview and subsequent decisions taken by those in the BBC at the time."
Many expected Harry to follow suit with a statement of his own, however, he decided not to comment publicly on the matter. "Sadly, some people are not just seeing this as a drive for truth, but also trying to use this as an opportunity to try to drive a wedge between the brothers," a source close to Harry told Us Weekly. "You do not need a public statement to imagine how he is feeling privately, people know how much his mother means to him. He has bravely spoken out in the past about loss and grief, and the immense impact it has had on him."
Even though Harry decided not to join the public discourse about his mother's bombshell interview, which she was allegedly duped into participating in, he is still "getting regular updates and is aware of everything that is happening" with the ongoing inquiry.
Photo: Getty