Fantasia Is Pregnant, Expecting First Child With Husband Kendall Taylor
By Halle Harris-Smith
November 25, 2020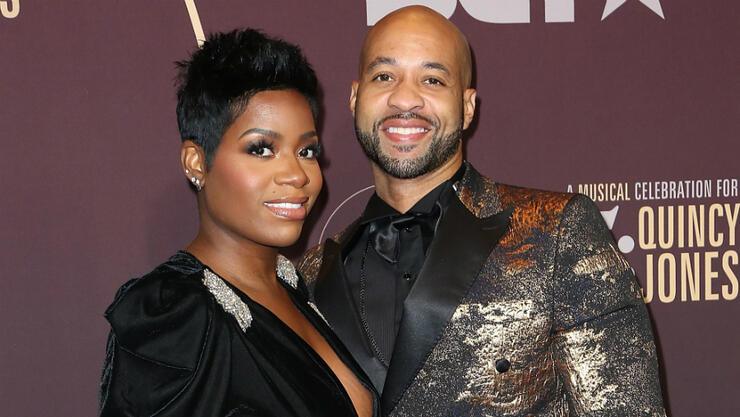 Fantasia will soon be a mother of three!
On Tuesday (November 24), the 36-year-old singer announced her pregnancy alongside her husband Kendall Taylor during an Instagram Live.
"We having a baby cuz," Kendall said as Fantasia stood up and revealed her baby bump. "Little Taylor baby on the way in these streets."
The "Enough" singer then added, "I was trying to hide it as long as I could from y'all but I can't ever hide it."
Fantasia went on to speak about her fertility journey, urging her fans to trust God after she faced problems conceiving. "Just keep waiting on God," she instructed before Kendall revealed that doctors told them they would need in-vitro fertilization to have a child. However, he recalled telling them that he trusted God, who showed him a different path.
"I remember sitting in that doctor's office and I was like, 'I hear what y'all saying, but I know what God showed me,'" Kendall explained.
A day later, Fantasia shared an Instagram post, in which she opened up about her fertility issues. "𝐺𝑜𝑑 𝐼 𝑊𝑎𝑛𝑡 𝑇𝑜 𝑇ℎ𝑎𝑛𝑘 𝑌𝑜𝑢! 𝑌𝑜𝑢 𝐺𝑎𝑣𝑒 𝑈𝑠 𝐴 𝑆𝑒𝑒𝑑 𝑒𝑣𝑒𝑛 𝑤ℎ𝑒𝑛 𝑡ℎ𝑒 𝐷𝑜𝑐𝑡𝑜𝑟 𝑠𝑎𝑖𝑑 𝑡ℎ𝑎𝑡 𝑜𝑛𝑒 𝑜𝑓 𝑚𝑦 𝑇𝑢𝑏es 𝑤𝑒𝑟𝑒 𝐶𝑙𝑜𝑠𝑒𝑑 𝑦𝑜𝑢 𝑠𝑎𝑖𝑑 𝐷𝑖𝑓𝑓𝑒𝑟𝑒𝑛𝑡," the American Idol winner captioned a photo of her posing beside a lake. "[Kendall] 𝐼 𝐿𝑜𝑣𝑒 𝑌𝑜𝑢 𝐾𝑖𝑛𝑔 𝑎𝑛𝑑 𝐼 𝑐𝑎𝑛'𝑡 𝑤𝑎𝑖𝑡 𝑡𝑜 𝑠𝑒𝑒 𝑤ℎ𝑜 𝐻𝑒 𝑜𝑟 𝑆ℎ𝑒 𝑎𝑐𝑡𝑠 𝐿𝑖𝑘𝑒😂 #𝑝𝑟𝑒𝑔𝑔𝑜 #𝑝𝑟𝑒𝑔𝑔𝑦 𝑂𝑛𝑙𝑦 𝐺𝑜𝑑 𝐶𝑎𝑛 𝐷𝑜 𝐼𝑡🙏🏾."
This will be Fantasia's third child — she has two children, daughter, Zion, 19, and son, Dallas, 8, from previous relationships — and first with Kendall, who has a son, Treyshaun, from a previous relationship.