Kelly Clarkson Alludes To Possible Reason She Divorced Brandon Blackstock
By Hayden Brooks
November 25, 2020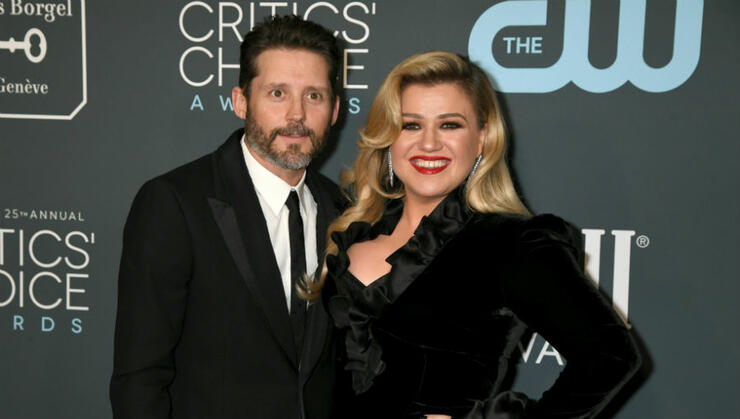 Kelly Clarkson has been transparent about her divorce from ex-husband Brandon Blackstock and spoke about the hot topic during the latest episode of her talk show.
On Tuesday (November 24), the singer, 34, went into her "emotional roller coaster" of a ride that was 2020. "I'm grateful in 2020 for the lesson I learned about...myself," she admitted to the audience, before offering what could be a possible explanation for why she filed for divorce from Blackstock in June. "Even at 38, I feel like I'm always changing and progressing in a good sense, in a good way. And I always want to make sure I'm being the best version of myself."
"My mom has been telling me since I was a kid: You are who you surround yourself with," she continued. "You want to make sure you're surrounded by people that also want to be the best versions of themselves and also want a good common goal for everyone, not just themselves, right?"
Clarkson went on to admit that people can be on different paths and that is something to be recognized. "People, like, could be bad for you in a certain time. And I think that everybody just goes, 'Oh, well that means they're bad.' Well it doesn't necessarily mean that, it just means that you're on different paths. And I think that that's okay," she explained, adding, "Everybody's on a different learning curve."
The pair, who were married for seven years, share two children: daughter River and son Remington. Clarkson cited irreconcilable differences, as per divorce documents.