Mindy Kaling Reveals How She Hid Her Second Pregnancy From The Public
By Emily Lee
November 25, 2020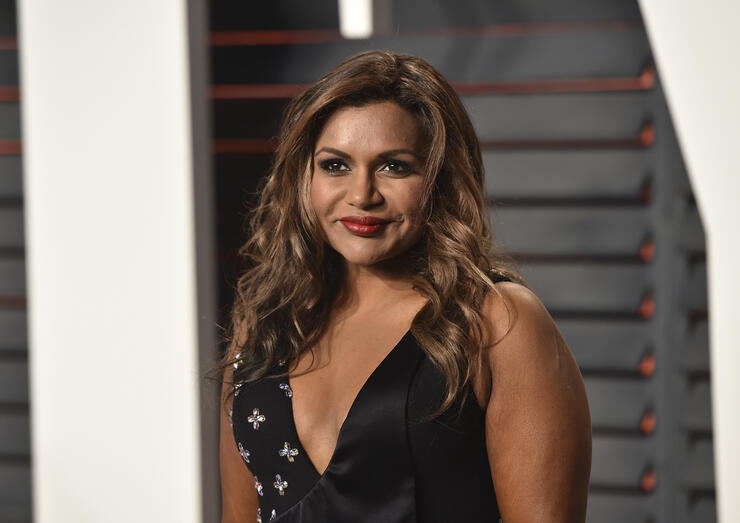 Back in October, Mindy Kaling dropped some major news during an appearance on The Late Show with Stephen Colbert. The TV mogul welcomed a baby boy after a completely secret pregnancy. Kaling's son, Spencer Kaling, arrived on September 3.
In a new interview with Elle, Kaling revealed how she managed to keep her pregnancy totally under wraps. "It was not too bad," she said. "I mean, clearly, I was not going anywhere [due to the coronavirus pandemic] like everybody else, so nobody found me out. So that was kind of easy."
Kaling stayed active on social media throughout her pregnancy, as well, without revealing she was expecting. She told Elle she photographed herself "from the waist up and then also wore baggy things" to hide her growing baby bump. "I never got super huge, so it was a little bit easier," she added.
The 41-year-old multi-hyphenate talent is also mom to 2-year-old daughter Katherine Kaling, whose nickname is Kit. "When I told her she was going to have a little brother, she didn't understand he was going to come out a baby. I think she thought he was going to come out two years old, like her," Kaling shared.
"So, the day before I went to the hospital, she was hiding all of her toys. That was her big thing," she continued. "We'd be like, 'Kit, where's your Elmo?' And we found it stuffed under the bed because she was hiding it so her brother wouldn't take it. She was delighted when she found out he was so little and would not be interested in playing with toys for a long, long time. Now she's really on board with it."
Photo: Getty