Paul McCartney Admits He Uses A Teleprompter To Remember Old Beatles Songs
By Katrina Nattress
November 26, 2020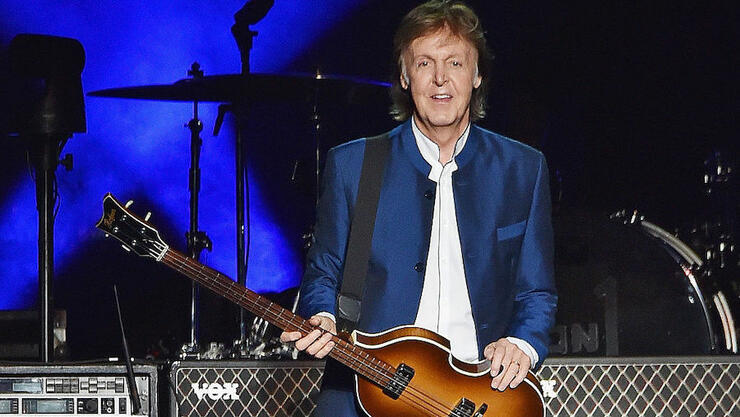 Paul McCartney is one of the most legendary rockstars of all time, and he's been playing songs from The Beatles discography for decades, but even greats need a little help from their friends (or, in this case, a teleprompter) sometimes.
During a recent chat on Jason Bateman, Sean Hayes, and Will Arnett's SmartLess podcast, Macca admitted that he needs to use a teleprompter to remember Beatles songs when he performs live.
"Sometimes I'll be doing a song, like 'Eleanor Rigby' or something, and I'm on autopilot," the 78-year-old explained. "And I'm starting to think, 'Oh, what am I gonna have for dinner? Maybe you won't have the soup but maybe you'll just go for the main course.' Then I go, 'Stop!' because I'm singing 'Eleanor Rigby!' I've separated myself not only from Paul and fame, but a couple of bits in my head are going in different places."
"Sometimes that breaks down and I forget the song," McCartney confessed. "I have a teleprompter."
Though he may have trouble remembering older material, there's plenty of new stuff fresh in McCartney's head. Last month, he revealed he'll be releasing an "unintentional" album called McCartney III on December 11.
Listen to McCartney's full chat with the SmartLess guys below.