Halsey Sounds Off On Grammys Snub: It's About 'Handshakes And Bribes'
By Regina Star
November 29, 2020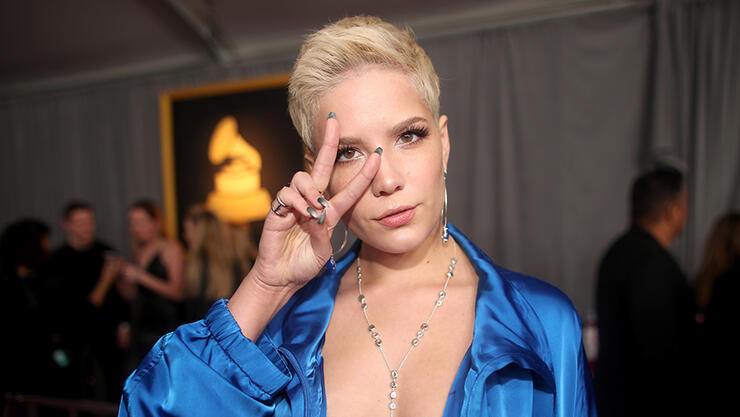 Halsey is the latest musician to weigh in on the 2021 Grammys drama.
The "Nightmare" singer, whose new album Manic was among the overlooked records for nomination at next year's awards ceremony, took to Instagram with some interesting claims about how nominees are selected for the coveted award — and the shade is real.
"I've been thinking and wanted to choose my words carefully because a lot of people have extended sympathy and apology to me since the Grammy nominations," the 26-year-old begins a lengthy message in an Instagram Story, before calling out the show's "elusive" nomination process.
"It can often be about behind the scenes private performances, knowing the right people, campaigning [through] the grapevine, with the right handshakes and 'bribes' that can be just ambiguous enough to pass as 'not-bribes,'" Halsey added, later insinuating that the show is more about artists helping "the Academy make their millions in advertising" than it is about "the music or quality or culture."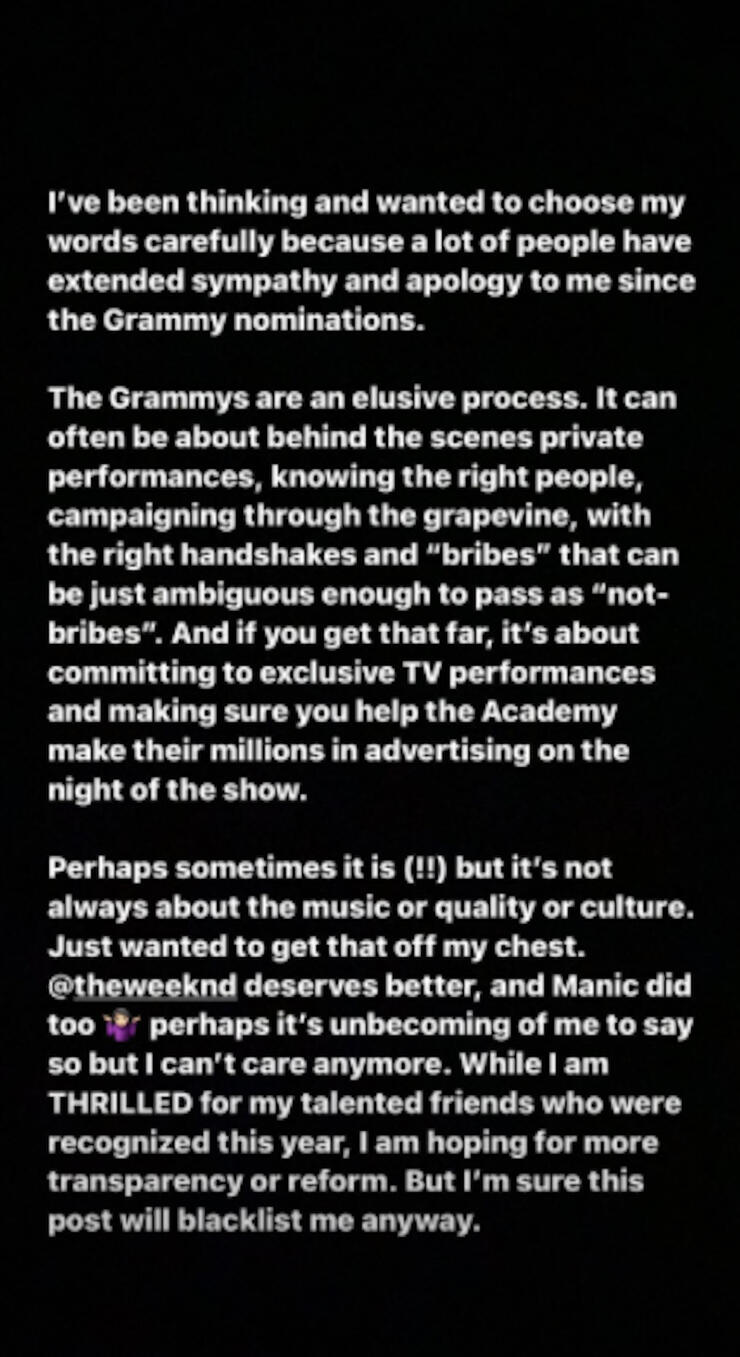 The "Colors" songbird concluded her message in solidarity with The Weeknd, who was also shockingly snubbed and therefore accused the Grammys of being "corrupt."
"@theweeknd deserves better, and Manic did too," Halsey added, referring to her newest album, which dropped in the spring. "Perhaps it's unbecoming of me to say so but I can't care anymore. While I am THRILLED for my talented friends who were recognized this year, I am hoping for more transparency and reform. But I'm sure this post will blacklist me anyway."
ICYMI: Nicki Minaj also weighed in on being snubbed by the Grammys over the years, and Justin Bieber had his own complaints as well.
Photo: Getty Images