Kelly Clarkson Wins Primary Custody Of Children In Divorce: Details
By Paris Close
November 30, 2020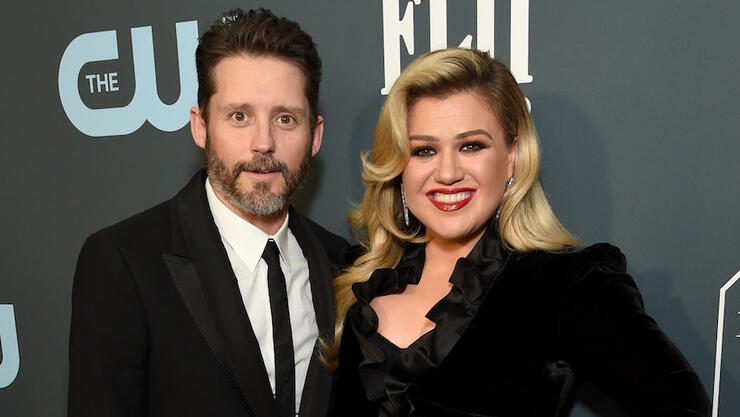 Kelly Clarkson has been awarded primary custody in her ongoing divorce from Brandon Blackstock, TMZ has learned.
The American Idol winner, who shares two children with her estranged husband — 6-year-old daughter River and 4-year-old son Remy — was embroiled in a custody battle with Blackstock that reportedly concluded in court today.
According to the celebrity gossip outlet, Blackstock had pressed for having joint custody of the couple's children, splitting their time between his ranch in Montana and Clarkson's residence in Los Angeles — an arrangement that was evidently denied in court.
Laura Wasser, who represents the "Because of You" musician, says Clarkson believed her estranged husband's proposal "would be detrimental to the kids" — and the judge agreed. "The court finds that the minor children are not now and have not been residents of Montana and that California is their home state," said Wasser.
As TMZ notes in their report, however, the judge gave both parents "joint physical and legal custody," but the 38-year-old will have her children most of the time.
As it stands, Clarkson has primary custody of the children in LA, and Blackstock will get the kids on the first, third, and fifth weekends of each month. There's an interesting stipulation, though: on the first and fifth weekends, Blackstock "must be in Los Angeles" in order to spend time with their kids. River and Remy are only allowed to travel to Montana on the third weekend of the month.
Another important condition: neither parent can badmouth the other to their children, nor can they drink alcohol or smoke ("weed," specifically) within eight hours of driving a car with their children inside. All of this comes months after Clarkson filed to divorce Blackstock this past June after nearly seven years of marriage.
In case you didn't know, Blackstock's father recently filed a lawsuit against the "Broken & Beautiful" superstar this year.
Photo: Getty Images