You Can Spend A Night In Ozzy Osbourne's Childhood Bedroom For About $500
By Andrew Magnotta @AndrewMagnotta
November 30, 2020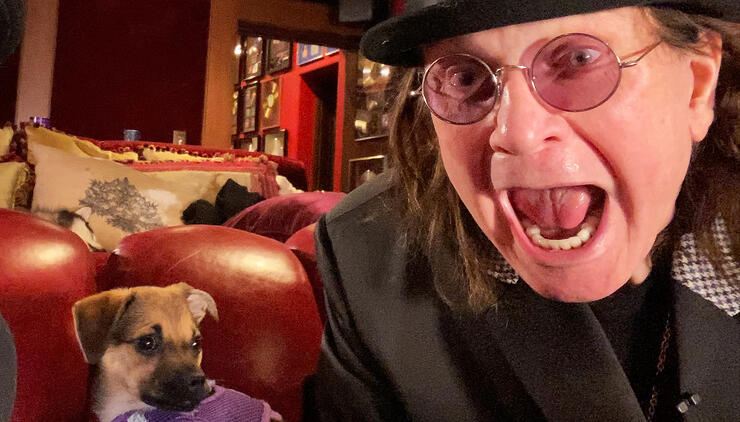 Ozzy Osbourne fans who want a better appreciation for the Prince of Darkness's working class upbringing can spend a night in Ozzy's childhood bedroom in Aston, Birmingham, for £400 (about $530).
But based on Ozzy's recollections of his old family home, visitors shouldn't expect a 5-star experience there. He joked in a recent conversation with GQ that he doubts the whole house is worth what its current owner is charging for a single night in his old room.
"The f---ing house weren't worth £300!" Ozzy said. "They must be doing an expensive extension on the bathroom. I tell you want was really weird: I went back to that house many years after I left. When you're little everything seems massive. But that house was me, my mum and dad and my five sisters and brothers — eight of us in this house. It's so tiny, I'm going, 'How the hell did we do this?'"
The Black Sabbath co-founder has little desire to return again to his old family home. And he doesn't speak fondly of his time living there, noting that his family was far from affectionate.
"My parents never told me they loved me," he continued." That wasn't a thing you did in our house. ...Even now I saw to my older sister that I love her and she won't say she loves me back. When I was a kid it was a sign of weakness to tell your parents that you loved them."
The loneliness of the environment in which he was raised surely came out later in Ozzy's music with Sabbath, but it might not be most vacationers' idea of a relaxing getaway.
Ozzy has spent the past few years recovering from neck surgery in hopes of eventually getting out of his current home in Los Angeles and completing his 'No More Tours 2' farewell tour.
Photo: Getty Images