Hayley Williams Really Wants To Quarantine With Billie Eilish's Mom
By Lindsey Smith
December 1, 2020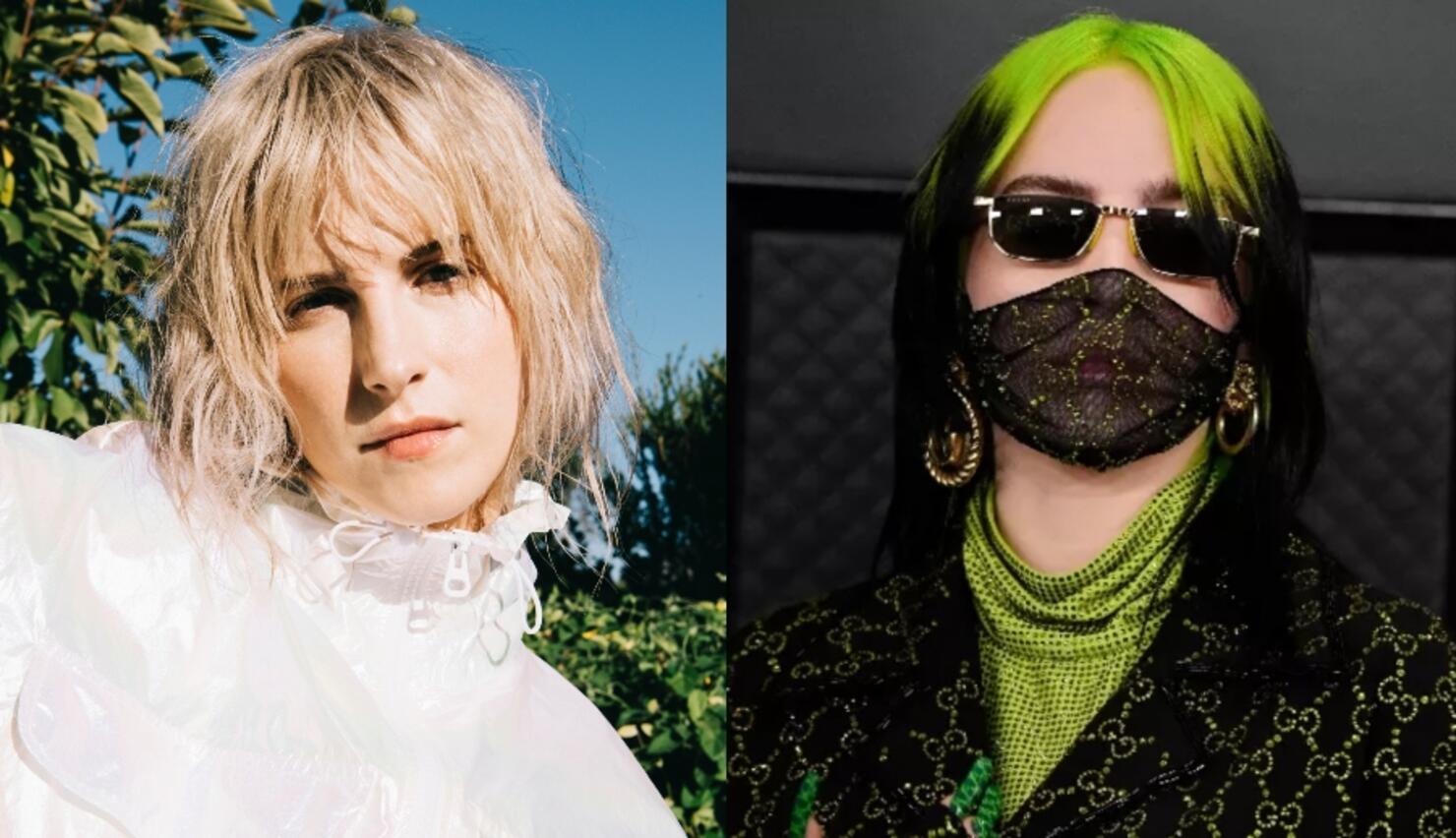 Over the course of the last nine months, we've all daydreamed about who we'd love to quarantine with whether it's a family member, a friend or a celebrity.
And just like the rest of us, Hayley Williams also has someone in mind who she would love to be in lockdown with: Billie Eilish's mom, Maggie.
In a new interview with Rolling Stone where she discussed her 2020, the "Cinnamon" singer revealed why she'd like to be part of the Eilish household during quarantine — and the reason is super sweet!
"Her IG livestreams where she cooks all kinds of different vegan comfort foods soothe the sh*t out of me," Williams revealed.
The Paramore singer has plenty of reasons to be inspired by her cooking as Williams revealed she's gotten serious about gardening while cooped up at home. 
"I started growing some of my own food this year," she said. "I started to harvest my own fruits, veggies, and herbs… and cooking with all of that. It's been a really beautiful process for me to learn from and definitely empowering."
In addition to revealing her dream quarantine buddy, Williams also opened up about her biggest mistake of 2020 ("Believing that my putting out an album meant that I was really living and becoming my own woman."), the biggest hero of the year (dogs), and her favorite shows during quarantine (Normal People and Insecure).
She also briefly hinted at upcoming Paramore shows after saying she's looking forward most to "Paramore shows and sweating with strangers" when the pandemic is over.
Photos: Lindsey Byrnes // Getty Images