B.B. King's Estate Reportedly Approves Of Lil Wayne, Drake 'Freestyle'
By Jason Hall
December 2, 2020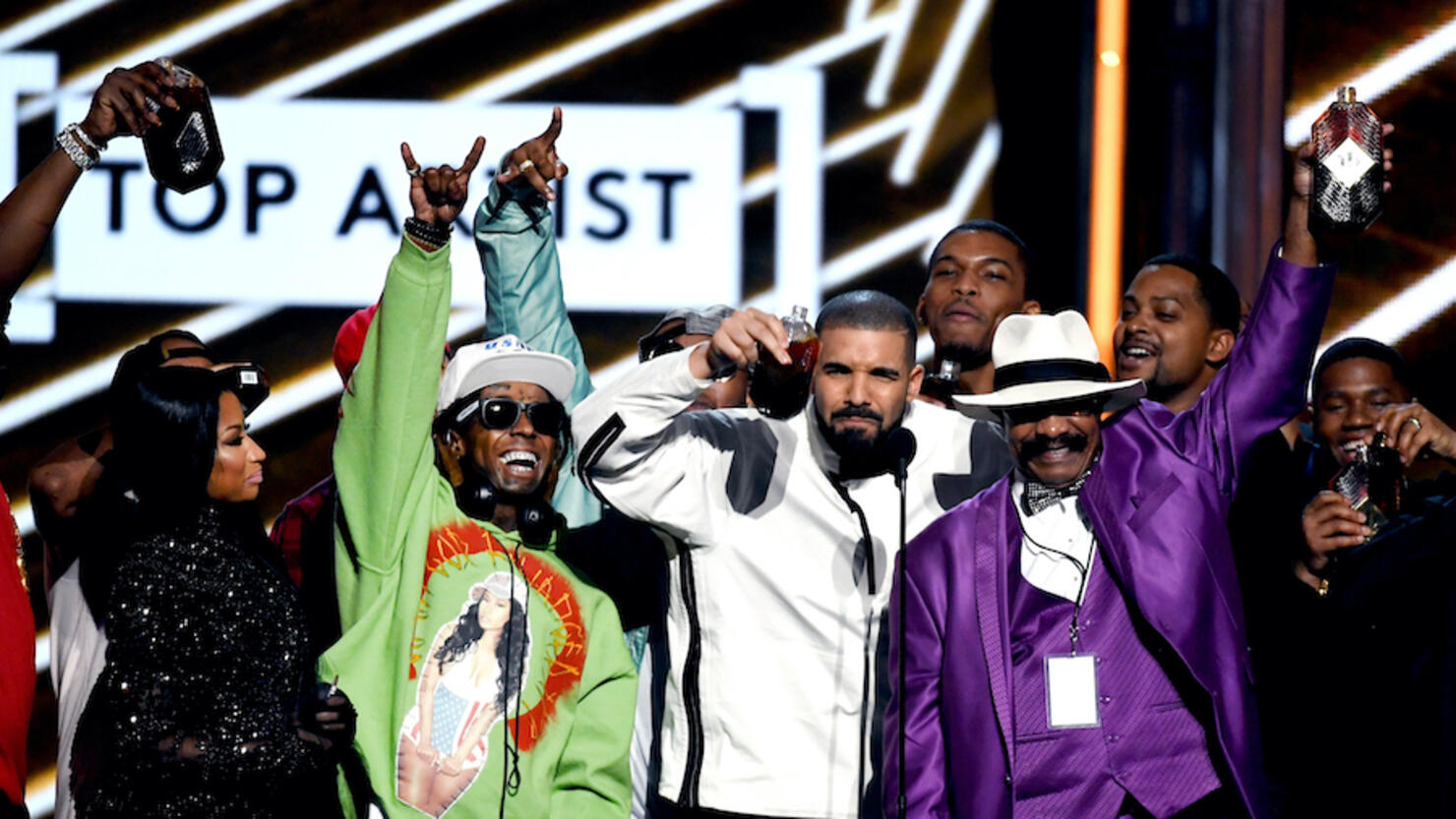 Lil Wayne and Drake's latest collaboration, 'B.B. King Freestyle' has reportedly gained approval from the estate of its namesake.
In an exclusive interview with Variety, Vassal Benford, the chairman of B.B. King's estate, gave "a big thumbs up" to the 'No Ceilings 3' track and wants to invite Lil Wayne, Drake and DJ Khaled, the host of the mixtape, to work on a hip-hop album to be released by Universal Music coinciding with an upcoming biopic on the blues legend.
"When I heard 'B.B. King Freestyle,' I was shocked, as this is exactly what we wanted," Benford said via Variety. "We are in talks to do a new hip-hop album with our team and Universal Music Group, to usher in the new millennium with B.B. King and top A-list hip-hop artists."
Benford told Variety the hip-hop album will feature samples of King's music, as well as original music from artists paying tribute to the legendary guitarist, who died in 2015 at the age of 89. He also said he has aspirations to bring in DJ Khaled as the executive producer on the album.
"For DJ Khaled, Lil Wayne and Drake to show love makes a big statement on behalf of the music world regarding B.B. King and the significance of the blues," Benford added. "We would like to thank them on behalf of the family members and the B.B. King Estate, and welcome all three artists to the project in whatever capacity."
Benford said there are also plans to release country, EDM and traditional blues records tributing King, with the traditional album aiming to feature many of King's past collaborators and friends including Eric Clapton, Carlos Santana, Slash and Keith Richards, among others.
'B.B. King Freestyle' is the first collaboration between Lil Wayne and Drake since 2017, while the two Young Money emcees had frequently worked together on numerous tracks prior. An official audio post shared to Lil Wayne's official YouTube account has already garnered more than 1,800,000 views in six days.
Photo: Getty Images