Death Cab For Cutie Cover R.E.M., TLC And More In New 'Georgia E.P.'
By Katrina Nattress
December 2, 2020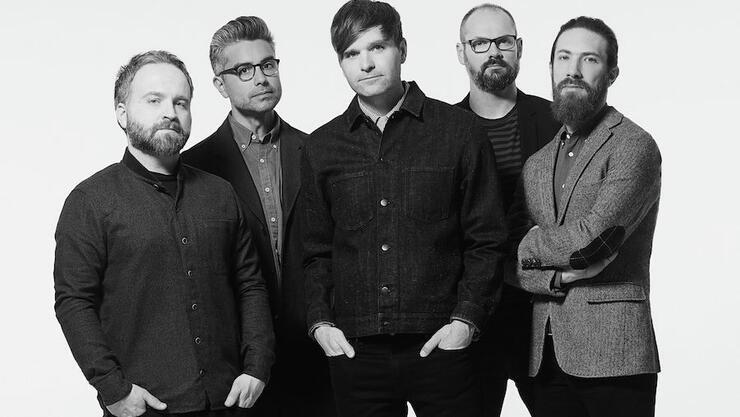 Death Cab For Cutie have been big voter rights advocates during the 2020 election, and they're continuing to educate fans and raise money ahead of Georgia's senate runoff race in January. On Tuesday (December 2), the band announced The Georgia E.P. — a five-track album that sees DCFC cover some of their "favorite artists from the great state of Georgia," including R.E.M. and TLC. All net proceeds from the project will benefit Stacey Abram's voter rights organization Fair Fight Action.
"Last month, Georgia flipped blue for the first time in a Presidential election since 1992 - due in large part to the tireless efforts of @staceyabrams and the men and women who work alongside her at Fair Fight," DCFC wrote in a lengthy Instagram post. "We've recorded this collection of music as both a celebration of this monumental achievement, and to provide support for the fight ahead - in this case the upcoming special Senate election in January. With control of the Senate on the line, and with it the fate of so many things we care about, from climate action, to criminal justice reform, to voting rights, and everything in between - the stakes are uniquely high this time around."

The band members recorded the E.P. over four days remotely from their respective "home studios during a productive blast of activity a few weeks ago."
"In a year where so much of what we love to do has been put on pause, it felt so good to be making music together again," they wrote.
"We created this exclusive e.p. of songs by some of our favorite Georgia artists for our friend Stacey Abrams and all the hard-working people at Fair Fight Action," bandleader Ben Gibbard added in a separate statement. "We strongly believe in the work Fair Fight has done to assure free and fair elections in Georgia and beyond and have been honored to assist them throughout the 2020 campaign."
The Georgia E.P. will be available here on December 4 for 24 hours, beginning at 12:01am PT. The minimum donation is set at $7, though it's encouraged to give more "if you are fortunate enough to have a few extra bucks lying around."
See DCFC's announcement and the full tracklist below.
The Georgia E.P. Tracklist
Waterfalls (TLC cover)
The King of Carrot Flowers, Pt. 1 (Neutral Milk Hotel cover)
Fall On Me (R.E.M. cover)
Flirted With You All My Life (Vic Chesnutt cover)
Metal Heart (Cat Power cover)
Photo: Eliot Lee Hazel