Sammy Hagar Offers To Buy David Lee Roth's Bizarre 'Red Rocker' Cartoon
By Andrew Magnotta @AndrewMagnotta
December 2, 2020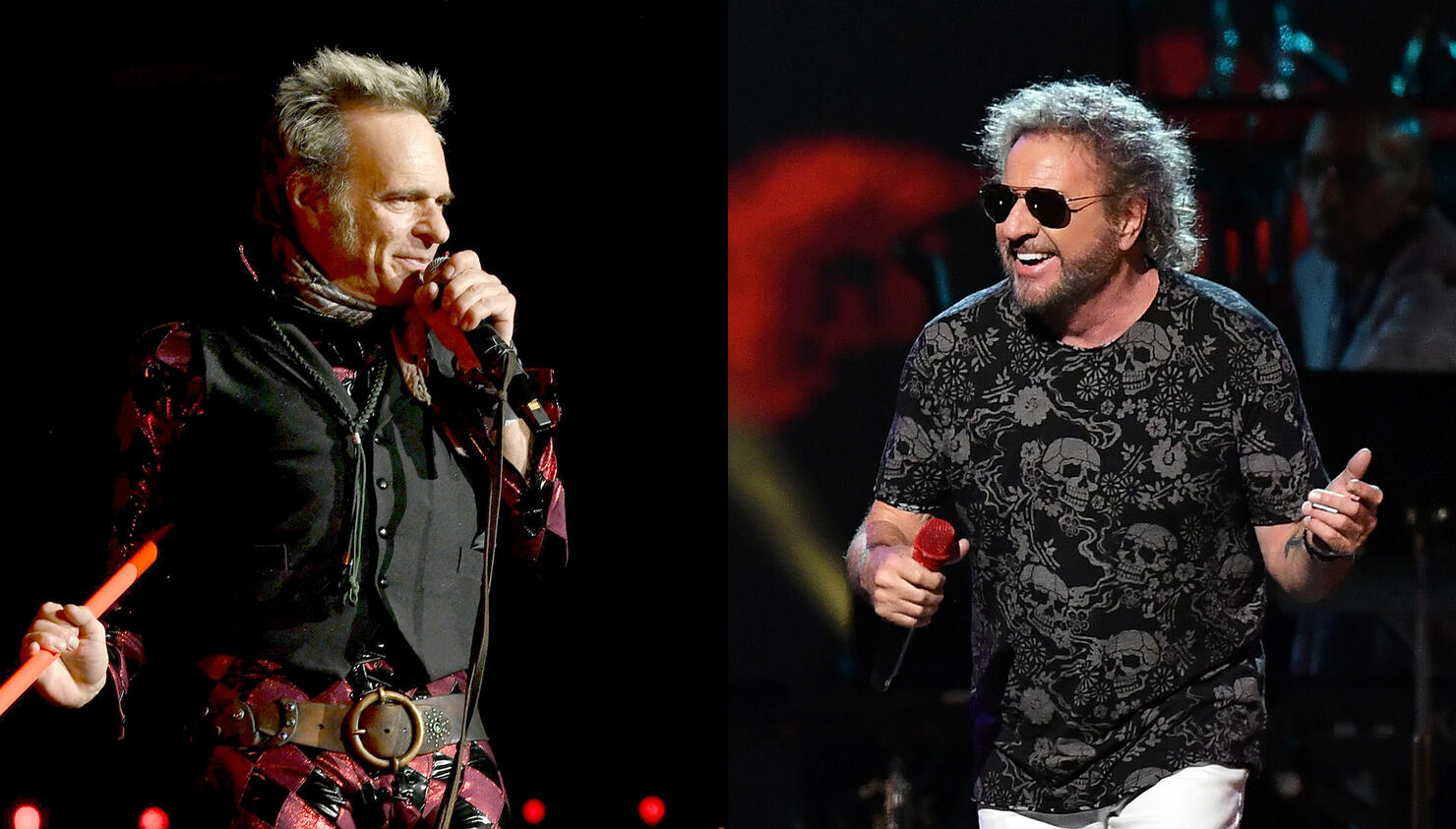 Sammy Hagar isn't entertaining the idea that David Lee Roth was somehow taking a swipe at him with an abstract cartoon shared on Monday.
In fact, the Red Rocker says he's flattered, and he wants to buy the piece, which generated no shortage of criticism at Roth.
"I want to thank my old buddy Dave for considering me interesting enough to be the subject of his fine art hobby," Hagar wrote via Instagram beneath a screenshot of the latest in Roth's "Daily Catastrophe" series of drawings.
Hagar tagged Roth's account in his post and added in hashtags #iwannabuyit and #somethingtofallbackon in addition to a few others.
Hagar also left a comment on Roth's original Instagram post, writing, "Dave my old buddy, I would love to buy this piece of fine art. Is it for sale? How much? And where can I see it in person?"
While no one but Roth can claim to know what he was getting at with Monday's cartoon, few interpreted the drawing as being complimentary. Roth referenced Hagar's death several times with 'headlines' on the page and also depicted the Red Rocker himself as an insect-like being who appeared to be flying a broken plane into the side of a mountain.
By the same token, no one but Hagar can say whether he's being sincere or completely sarcastic by offering to "buy this piece of fine art."
When one user suggested Roth's cartoon was a response to Hagar's recent comments on Van Halen's prospective 'Kitchen Sink' tour (that Roth was the only current/former member of the band who might decline the opportunity), Hagar put out a more overtly sincere message.
"I didn't knock him. I was saying that he's a tough guy to work with and believe me, that's the truth," Hagar wrote. "But he couldn't have painted it that fast. This is too good. There's absolutely no angst from me. I love it."
Whether Hagar is slyly defending himself, admiring the real estate he occupies in his rival's head or just diffusing the hubbub, you've got to give him credit for his handling of a weird situation.
Photo: Getty Images