Scotty Pippen Jr. Seemingly Reacts To Recent Actions Of Mother, Larsa
By Jason Hall
December 2, 2020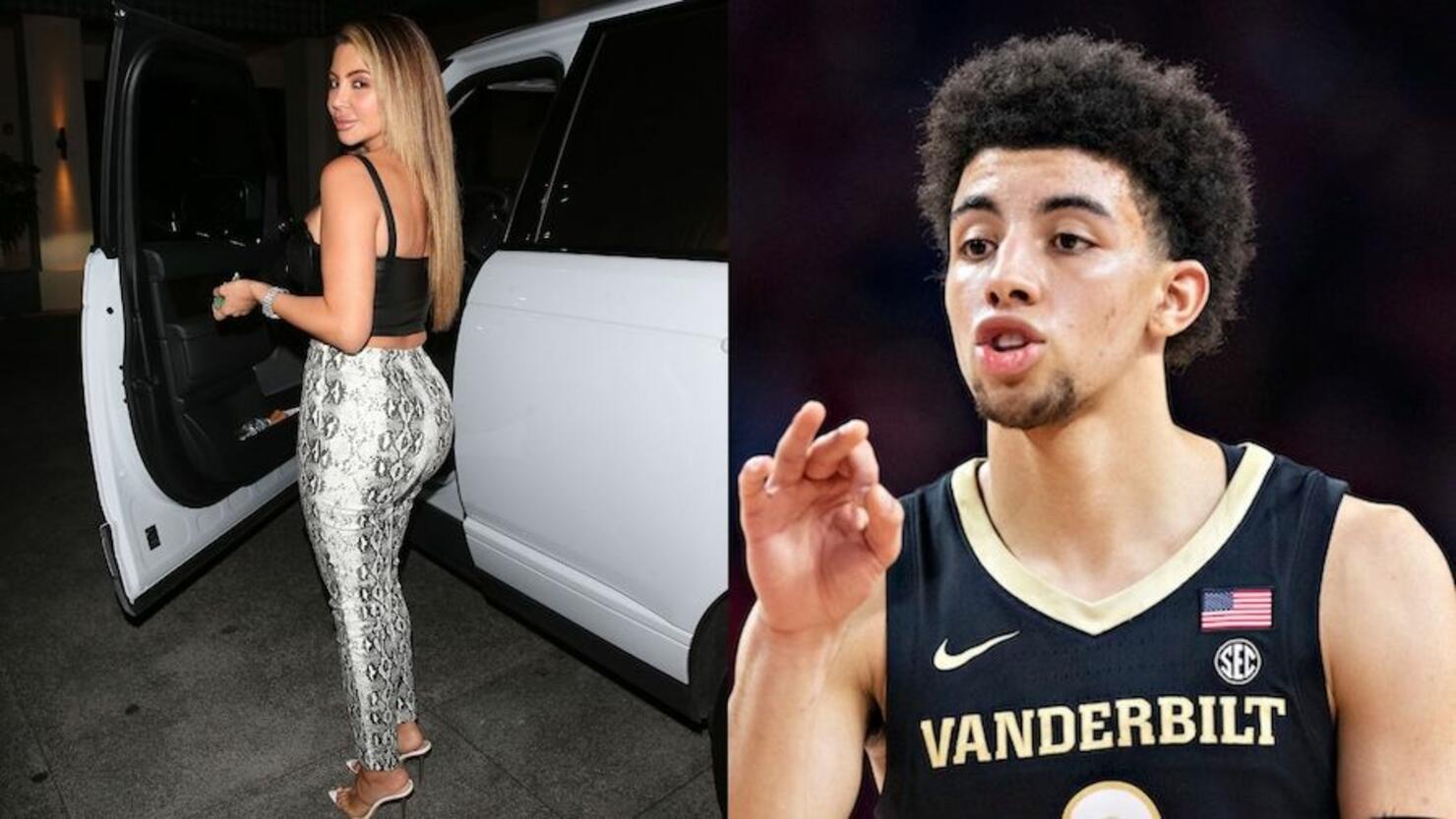 Vanderbilt men's basketball star Scotty Pippen Jr. has seemingly responded to the controversial recent actions of his mother, Larsa Pippen.
Larsa, 46, the ex-wife of the 20-year-old point guard's father, Basketball Hall of Famer Scottie Pippen, was recently photographed holding hands with Minnesota Timberwolves guard Malik Beasley, 24, who is just four years her son's senior and 22 years her junior.
Scotty Jr.'s Twitter "likes" showed reactions to several tweets that included his name in reference to his mother's dating life, including one that stated: "Dear Scottie Pippen Jr if you are reading this stay focused kid, dont worry about social media, i know thats ya moms but you gotta control what you can control," as well as a separate screen grab acknowledging his account liking the tweet with the caption "Look at how disappointed in his momma he is ... this breaks my heart."
Shortly after, Scotty Jr. tweeted the following: "Focused on myself and my goals. I'm not responsible for nobody's actions. All good over here."
Photos of Larsa Pippen and Beasley were taken on November 23 in Miami, and reportedly "blindsided" the Timberwolves guard's wife, Instagram model Montana Yao, TMZ reports. Sources close to Yao, who has a child with Beasley, told TMZ she expected the basketball player to return home for his birthday on November 24 and was "disappointed" when he hadn't returned.
Last month on the Hollywood Raw Podcast, Larsa Pippen claimed she dated Boston Celtics forward Tristan Thompson before his publicized on-again-off-again relationship with Keeping Up With the Kardashians star Khloe Kardashian, who Thompson began dating in 2016.
Larsa and Scottie Pippen initially filed for divorce in 2016, but had a brief reconciliation, before permanently splitting in 2018.
Scotty Jr. is off to an impressive start to his sophomore season at Vanderbilt, recording 25 points, four assists and three rebounds in the Commodores' 77-71 victory against Valparaiso in their 2020-21 season opener last week.
Photo: Getty Images