3 Mountain Lion Cubs Rescued From Wildfires Arrive At Columbus Zoo
By Kelly Fisher
December 3, 2020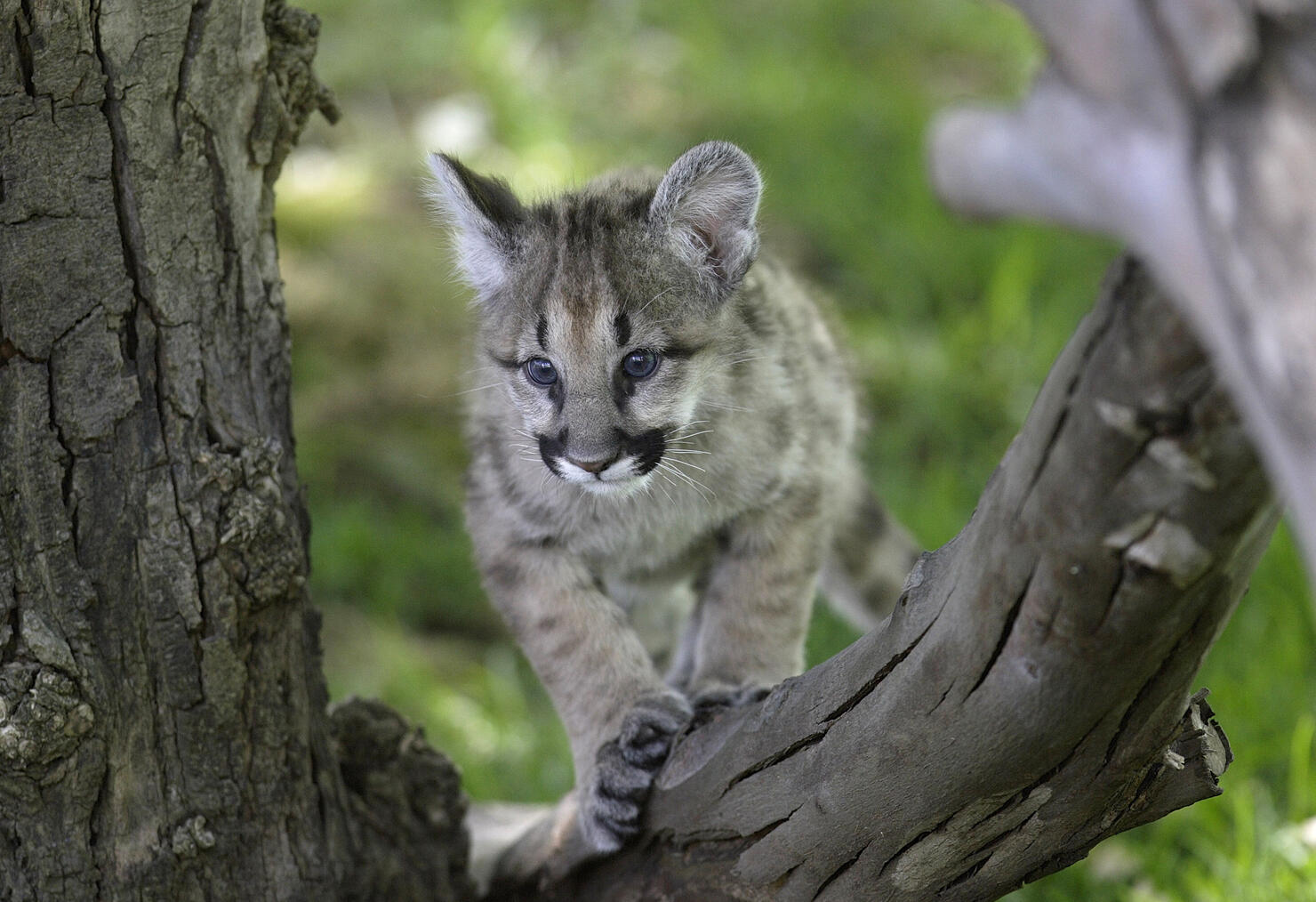 The three orphaned mountain lion cubs rescued from California wildfires have arrived in Columbus.
"They're here!" Columbus Zoo and Aquarium officials announced on Thursday afternoon (December 3).
The cubs safely arrived from the Oakland Zoo on Tuesday (December 1), according to the announcement.
Cal Firefighters named the male cub "Captain Cal." The cub's unrelated sisters who accompanied him on the way to the Columbus Zoo have yet to be named.
"Captain Cal" recovered after 47 days of treatment at the Oakland Zoo's veterinary hospital, where he was rushed from the California Department of Fish & Wildlife. Firefighters found him in Redding on September 30, suffering severe burns on his paws and other injuries. He was only a few weeks old at the time.
"We're grateful and beyond happy that Captain Cal has made such an amazing recovery and now has a family with the two females," Oakland Zoo Veterinary Hospital Dr. Alex Herman said in a November press release. "These cubs' poignant faces have made an impact on so many, and helped raise awareness around the issue of global warming and the environment we — and these animals — live in. We're fully committed to continue taking in burned wildlife that need our help, and hopefully, one day that need will no longer exist."
The Oakland Zoo staff also rehabilitated the two female cubs, who were orphaned by the August Complex fire, according to the Columbus Zoo.
"Even with the cubs' tragic beginning, their story is actually one of survival and hope," Columbus Zoo and Aquarium President and CEO Tom Stalf said in the press release. "We are proud to work with our friends at Oakland Zoo, whose expertise has given these cubs another chance. We remain committed to the cubs' care, and we will continue to share their important story with others as we work together to protect the future of wildlife and wild places."
Now, the cubs are completing the routine quarantine period at the Columbus Zoo's Animal Health Center in the coming weeks, behind-the-scenes from the public, according to the zoo's announcement Thursday.
"The cubs are settling in and already bonding with their Animal Care team," the Columbus Zoo announcement reads. "The care team is offering food to them using tongs to ensure that each cub is receiving proper nutrition, and the team reports that all three are eating very well!"
Photo: Getty Images