Harry Styles Looks Dapper In New Photos On The Set Of 'Don't Worry Darling'
By Regina Star
December 3, 2020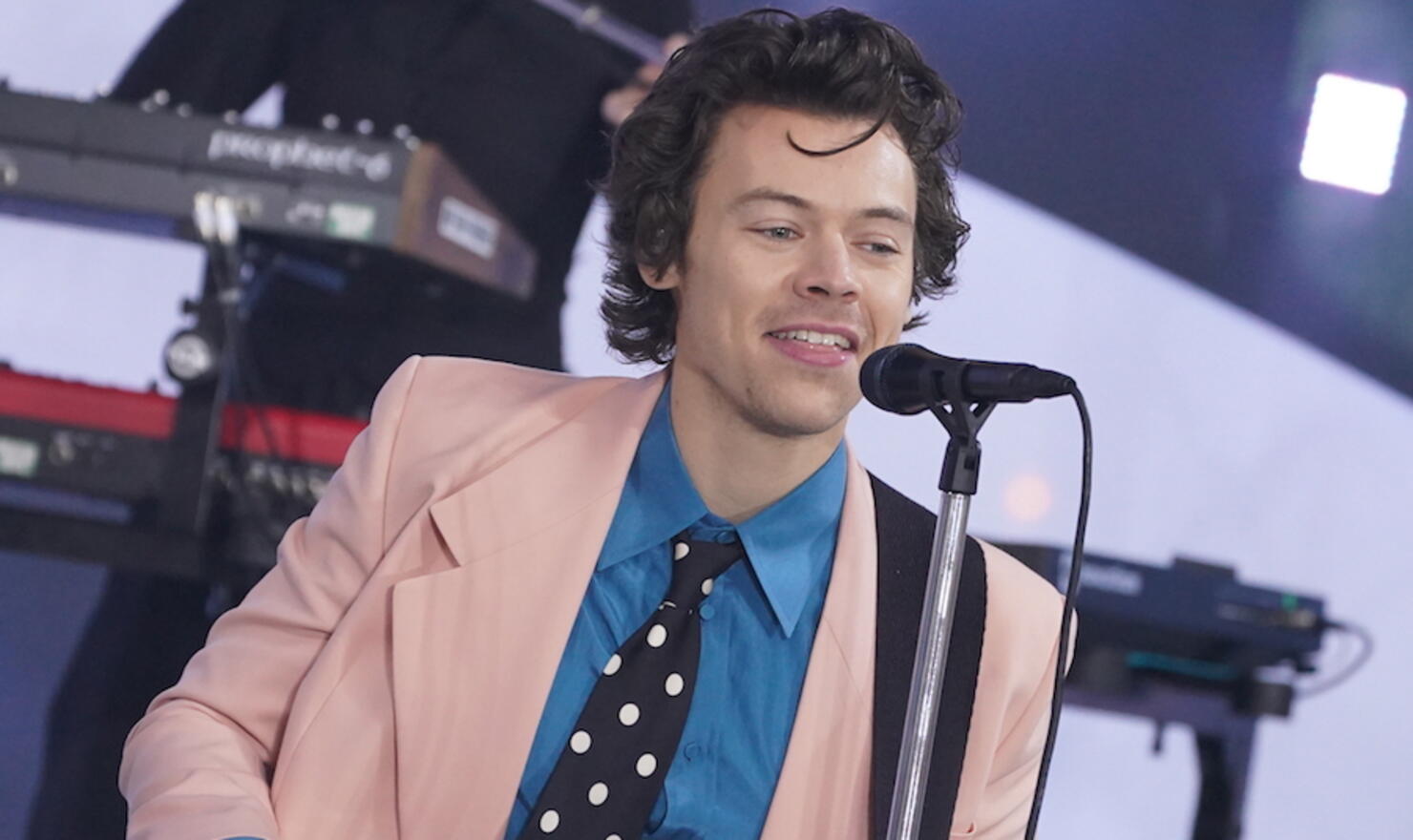 Harry Styles sure does look handsome on the set of his new movie!
The "Golden" singer-songwriter was photographed behind-the-scenes of his upcoming film, Don't Worry Darling. The images, shot in Palm Springs and obtained by various outlets, shows Styles alongside actress Florence Pugh, 24, who plays opposite the pop star in the '50s-set psychological thriller directed by Olivia Wilde.
Telling by the photos, the Fine Line crooner — seen wearing a dapper brown suit and carrying two briefcases — seems to be saying goodbye to Pugh, who is dressed in a green floral gown in the scene, before heading out for the day in a black convertible sports car. (See those images here.)
Onlookers nearby caught another moment on video that appeared to show the stars kissing each other goodbye. More behind-the-scenes images showed the 26-year-old musician wearing a fashionable blue suit, his newly-shortened hairstyle, and wearing a face mask surrounded by other crew members.
Don't Worry Darling follows an unhappy housewife in the 1950s who is discovering a disturbing truth, while her loving husband hides a dark secret. The "Watermelon Sugar" artist was cast in the film as Shia LaBeouf's replacement alongside costars Chris Pine, Gemma Chan, Timothy Simons, Dita Von Teese, Douglas Smith, KiKi Layne, and Nick Kroll.
As fans know, this new movie project will be the Grammy-nominated artist's second since he made his breakout in the Oscar-nominated Dunkirk in 2017.
Photo: Getty Images